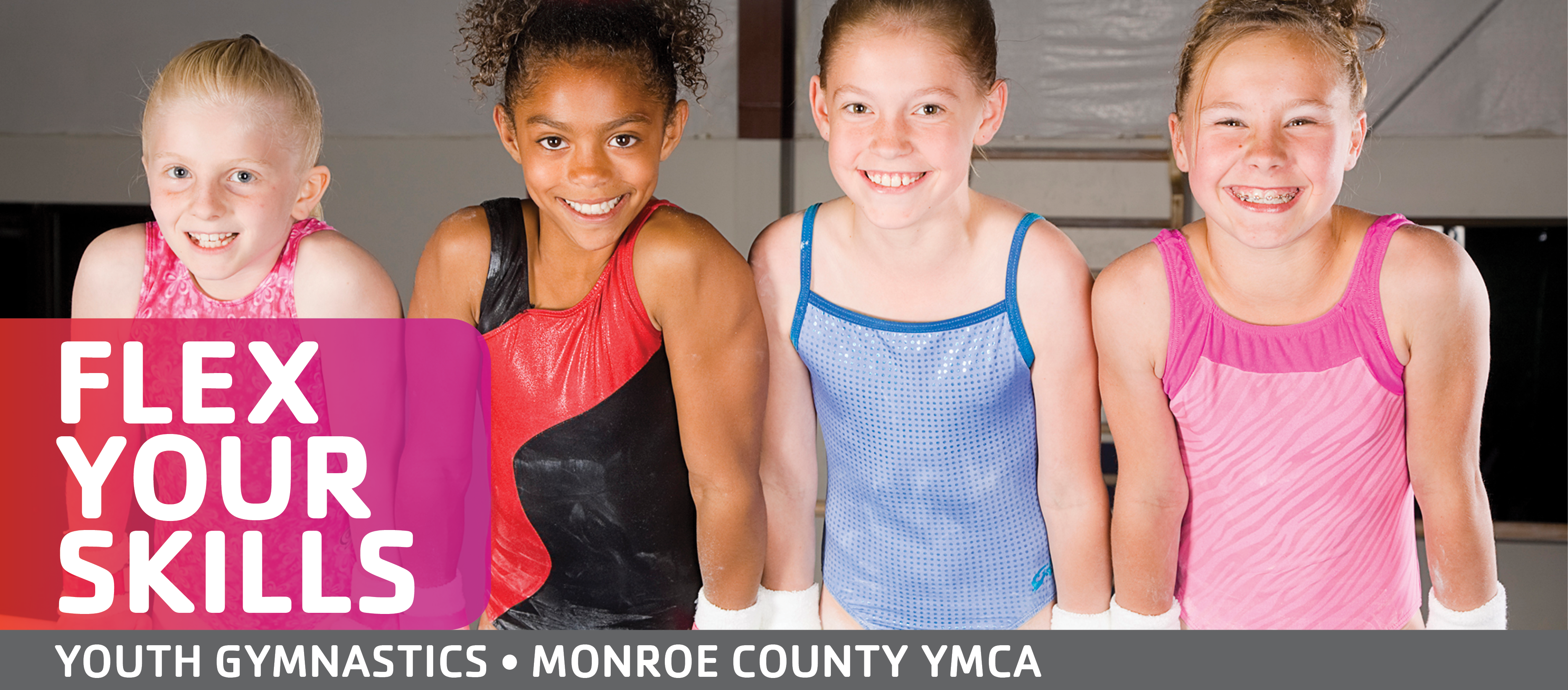 In gymnastics at the Monroe County Y, kids will build strength, gain skills, and grow their confidence. Our trained instructors are there to help them in every way!
WIGGLYWORMS • Parent/Child class for ages 12-36 months • Sunday, 1-1:30 pm
Introduction to gymnastics in an engaging and fun atmosphere with parents.
BOUNCING BEARS • ages 3-5 • Sunday, 1:45-2:30 pm
This class is designed for the young gymnast with no gymnastic experience. Basic gymnastic skill and terms will be taught while social skills are emphasized with activities that teach sharing, following directions and taking turns.
ROLLERS • ages 6+ • Sunday, 2:45-3:30 pm
No experience necessary. Can be for both girls and boys interested in gymnastics. Rollers is a beginning developmental class which will lay the foundation on which all other progressive gymnastics skills are built.
This programs is offered in monthly sessions.
CONTACT: Lynsey Wehrenberg
618-281-9622 • lynsey.wehrenberg@gwrymca.org