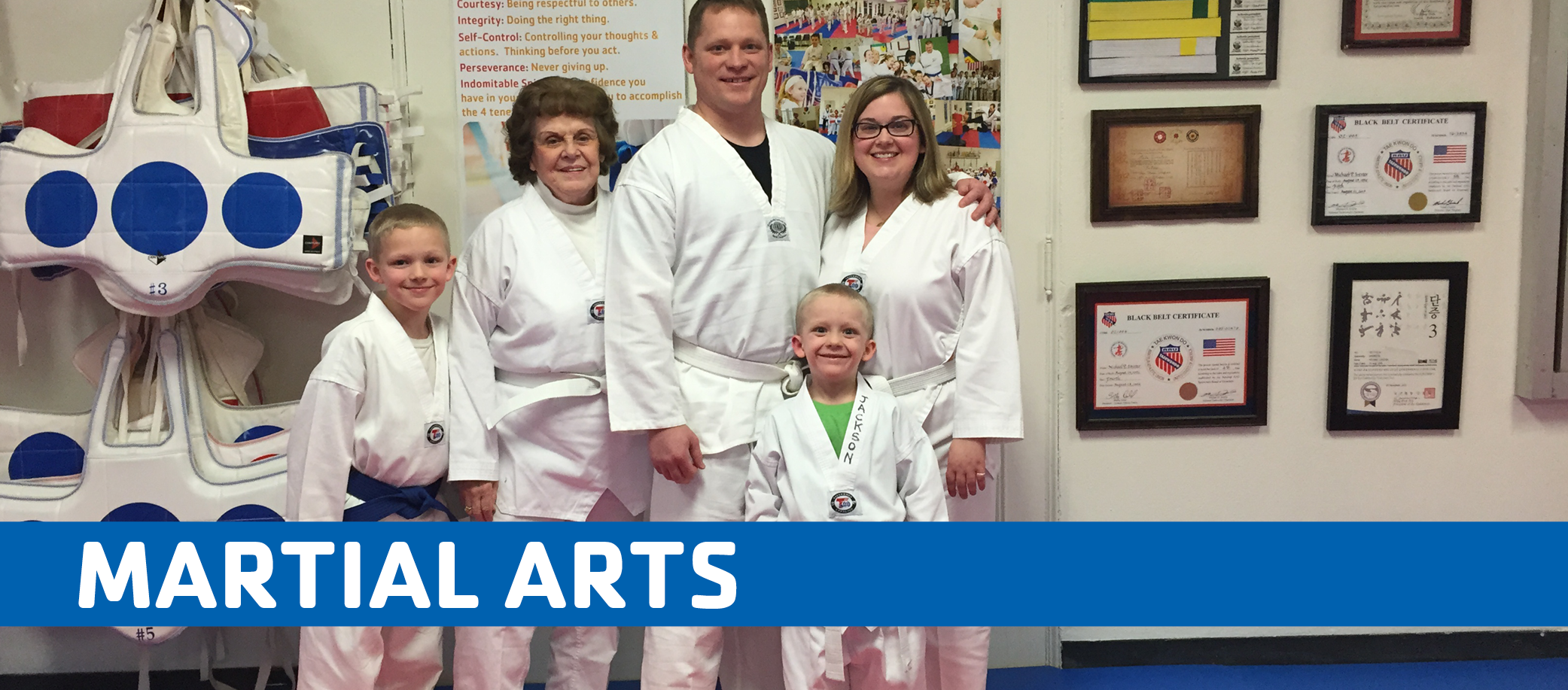 Carondelet Park Rec Complex - Martial Arts
The Carondelet Park Rec Complex is proud to offer high-quality martial arts programming to our program participants. Our focus is to allow children and adults to develop their spirit, mind, and body through our martial arts in an encouraging, non-intimidating, and family-friendly environment. Our instructors are among the best in their respective martial art and will ensure that participants learn the value of hard work, discipline, honor, integrity, and respect for themselves and others. We offer programs for ages 6 and up. Register online or at the Welcome Center. Many of our Martial Arts classes are held at the Historic Carondelet YMCA, 600 Loughborough, St. Louis, MO 63111. For more questions about our Martial Arts program, contact Matt Haar.
Myoshinkan Karate
The Japanese art of self-defense employing hand strikes and kicks to disable or subdue an opponent, with an added emphasis on joint locks, throws, and chokes. Jason our instructor holds a 6th-degree black belt in Karate and 5th-degree black belt in Jujutsu. Uniforms cost $30.
Youth Myoshinkan, ages 6–13
Tae Kwon Do
A Korean martial art specializing in hand and kicking techniques with a major focus on self-defense. Participants gain more self-confidence, discipline and self-control while increasing their strength and flexibility. Mike our instructor holds a 5th-degree black belt certified by Kukkiwon (World Taekwondo Federation) Seoul, Korea. Uniforms cost $20.
Beginner Tae Kwon Do, ages 6–14
Intermediate Tae Kwon Do, ages 6–9
Intermediate Tae Kwon Do, ages 10–14
Jujutsu
Martial Art based on joint manipulation, grappling, pressure points, chokes, and throws. It emphasizes softness over hardness, enabling a person to subdue a much larger, stronger opponent. Class is for men and women ages 18 and up.