You are here
Happy Birthday, Dr. Seuss!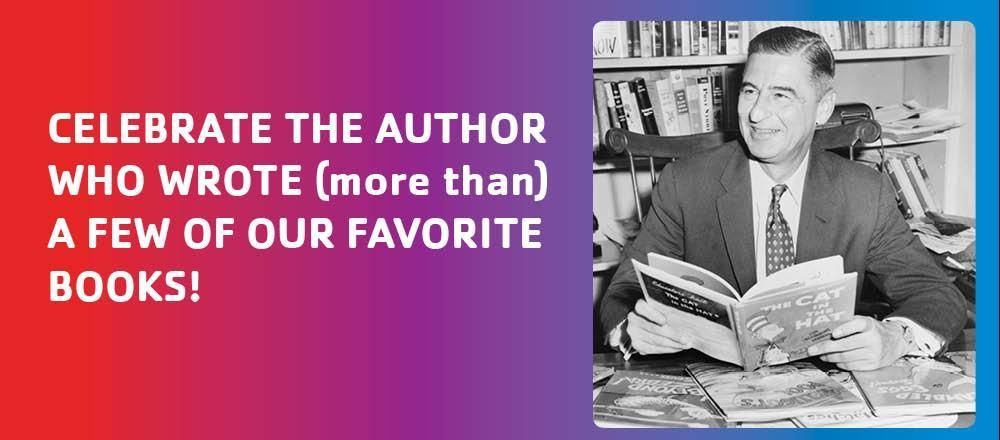 During the National Education Association's Read Across America Day, volunteers gather to help children enjoy reading. This event takes place in celebration of the treasured children's author, Dr. Seuss, on his birthday. His rhyming style helps children develop the listening and speaking skills they need to understand the sounds that make up words. Research shows that how quickly children learn to read often depends on their ability to notice and work with sounds in language. It is important for young children to be able to repeat and identify rhymes and reading Dr. Seuss is a great way to help children develop these skills. The Cat In The Hat and Green Eggs and Ham are two of Dr. Seuss' most popular books. However, there are some lesser known Dr. Seuss books that are just as fun to read.
In childhood and beyond, reading opens doors. The earlier a child is around reading, the better. Make reading a part of your child's life at home. Like playing, treat reading as a fun thing to do. Make it a family activity. Before long, your child will love it. Visit www.seussville.com/#/games for a variety of entertaining games and activities!
All opinions expressed here are those of their authors and/or contributors and not of their employer.
Any questions or concerns regarding the content found here may be sent to info@gwrymca.org.