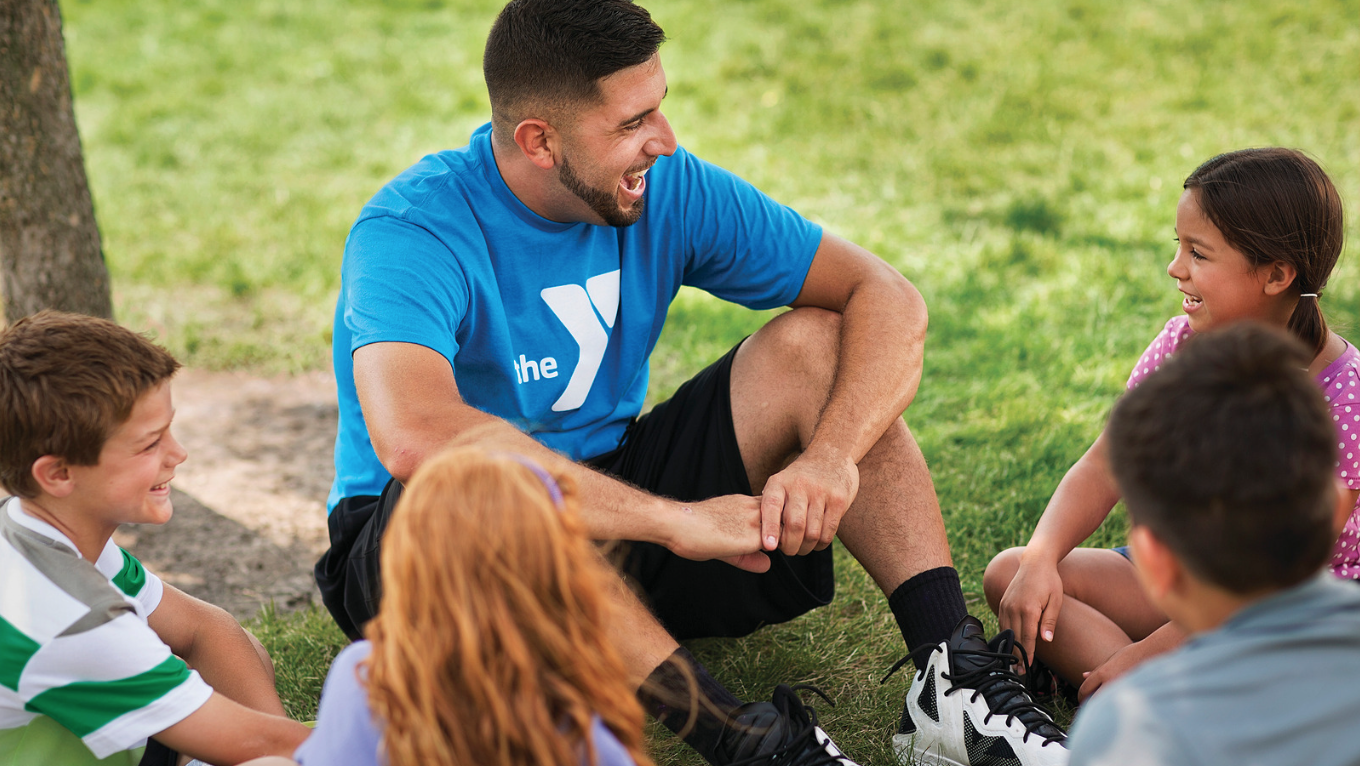 Best. Summer. Ever.
Working as a camp counselor at the Y is so much more than getting paid to 'babysit' kids all summer (though the money is always an added bonus!). If you want a summer job that truly makes this summer the best summer ever, then look no further. We have 5 reasons why YOU should be a camp counselor for the YMCA this summer.
1. Work is Play
Tired of boring summer jobs? Don't want to be stuck inside all summer long at work? Being a camp counselor allows you to be outside, engage in FUN summer activities, and just be a kid again! Summer camp is filled with different adventures every single day, so there's never a dull moment. You get to experience camp all over again - this time as a counselor where work really is play!
2. Improve Your Resume
One stereotype that gets associated with camp counselors is that it's only beneficial in the long run for those pursuing education or similar professions. But, being a camp counselor allows you to learn the skills of leadership, collaboration, activity planning, organization, responsibility, creativity, and SO much more. No matter what major you're studying, or what field of work you're pursuing, these skills will no doubt stand out on a resume. One study done by the American Camp Association found that when surveying 193 camp counselors at the end of their camp session, 65% claimed that career opportunities opened up for them. Among those counselors still in high school, 74% said they were more college-ready than before - all due to a few days' worth of camp!
3. Be a Role Model
Do you want a job where you feel like you're making a difference? Being a camp counselor means being a role model to kids for a summer and giving them a safe space to come to you and lean on you for anything. There's nothing better than hearing a kid tell you: "I want to be like you when I grow up."
Talking of their experience, one past YMCA camp counselor said, "I realized the impact I'm having on these campers' lives. Giving campers a break from everything going on in the "real world" is the reason I keep coming back." There's no summer job more rewarding than that!
4. Develop New Friendships
Another added bonus to being a summer camp counselor? All of the other amazing counselors you meet along the way! You get to hang out with like-minded individuals all summer long and make some great memories. Plus, nothing brings people together more than using teamwork to rally up 20 crazy kids! You'll leave at the end of summer wishing it wasn't over yet, with plenty of newfound friendships.
Another past YMCA camp counselor told us: "Camp has given me a place where I could be around people like me and people that would encourage me in everything I do. That's why I keep coming back every year."
5. Find Your Potential
We won't sugarcoat it - being a camp counselor can be hard work sometimes. Camp counselors are forced to get out of their comfort zones and face some difficult situations. Luckily, you can bet that by the end of camp, you'll have learned so many new skills and developed a new sense of confidence that you didn't have before. Experience new things. Push yourself. Find your potential. Be a camp counselor!
Apply Now
So, what are you waiting for? Be a camp counselor at the Y for the best summer job ever. We offer both day camp and overnight camp (Camp Lakewood) opportunities. Click here to apply now.
Watch the video below to find out what more of our camp counselors had to say about working at the YMCA!