You are here
Swim Teams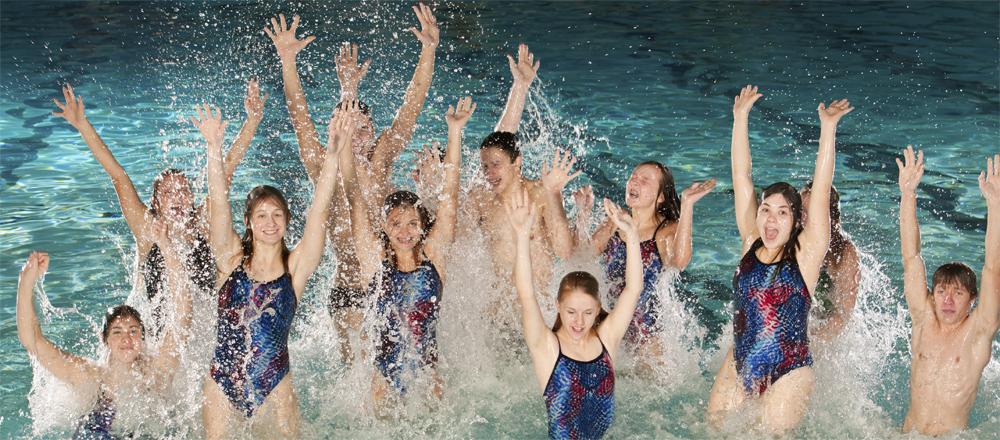 Y Swim Teams offer kids the opportunity for strong individual growth through a dynamic team experience. Team members make new friends, challenge themselves and get great workouts. Y swim teams are competitive programs focusing on the development of swimming skills for all ages and abilities.
Many of our branches are home to swim teams that compete against other Ys at area meets. Workouts include endurance, speed, and drill techniques, with a healthy dose of teamwork and sportsmanship. Team members learn competitive strokes, starts and turns. Levels are based on age and ability. The primary season runs during the academic year, mostly September-March. Practices are generally held during the week at Ys with meets during the weekends. Season ends with a Regional Swim Meet with some swimmers continuing on to the Area Swim Meet and National Swim Meet.
Team members must be ages 5-21 and able to complete 25 yards or meters of freestyle and backstroke. Participants must be able to satisfy practice and meet attendance requirements. YMCA membership is required. Parent involvement is important to the success of our swim teams. Parents are asked to volunteer for home and away meets. Requirements vary by swim team.
For more information about swim teams at your local Y, please see below:
Chesterfield Family YMCA Wavemakers Swim Team
Collinsville Maryville Troy YMCA Riptide Swim Team
East Belleville YMCA YOSI Seals Swim Team
Edward Jones Family YMCA Piranhas Swim Team
Emerson Family YMCA Makos Swim Team
Four Rivers Family YMCA Penguins Swim Team
Kirkwood Family YMCA Sailfish Swim Team
Mid-County Family YMCA Hammerhead Swim Team
Monroe County YMCA - HTC Center Seadogs Swim Team
O'Fallon Park Rec Complex Makos Swim Team
O'Fallon MO Family YMCA Sea Dragons Swim Team
South City Family YMCA Storm Swim Team
St. Charles County Family YMCA Stingrays Swim Team
Tri-City YMCA Tidalwaves Swim Team
Wildwood Family YMCA Waves Swim Team