Swim lessons at the Y focus on learning vital water safety skills and stroke development through a progressive swim lesson curriculum. We're proud to offer a variety of swim lessons for people of all ages and abilities, both in group and private settings.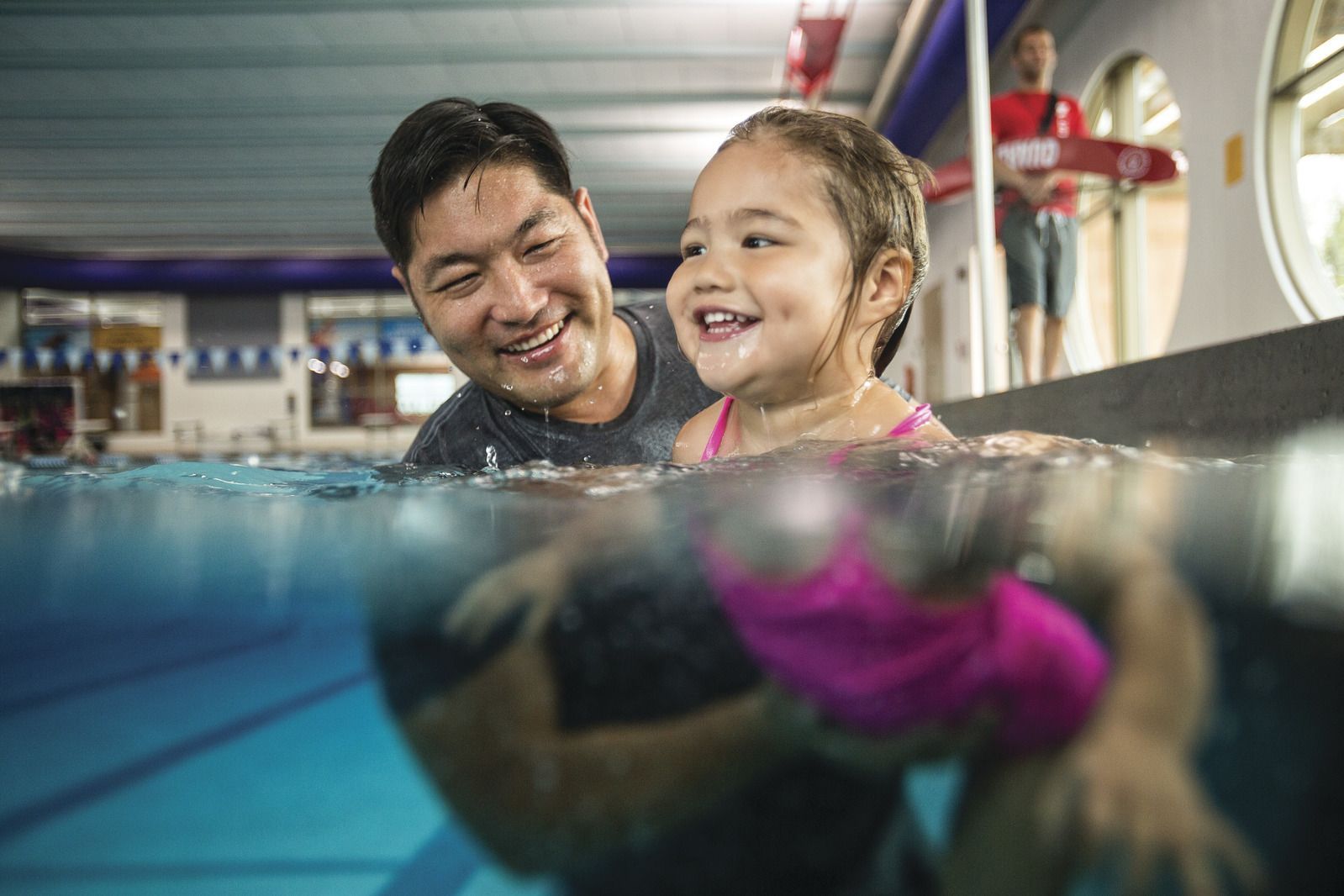 Parent & Child Swim Lessons
Accompanied by a parent, infants and toddlers (6 months - 3 years) learn to be comfortable in the water and develop swim readiness. Parents learn about water safety and drowning prevention.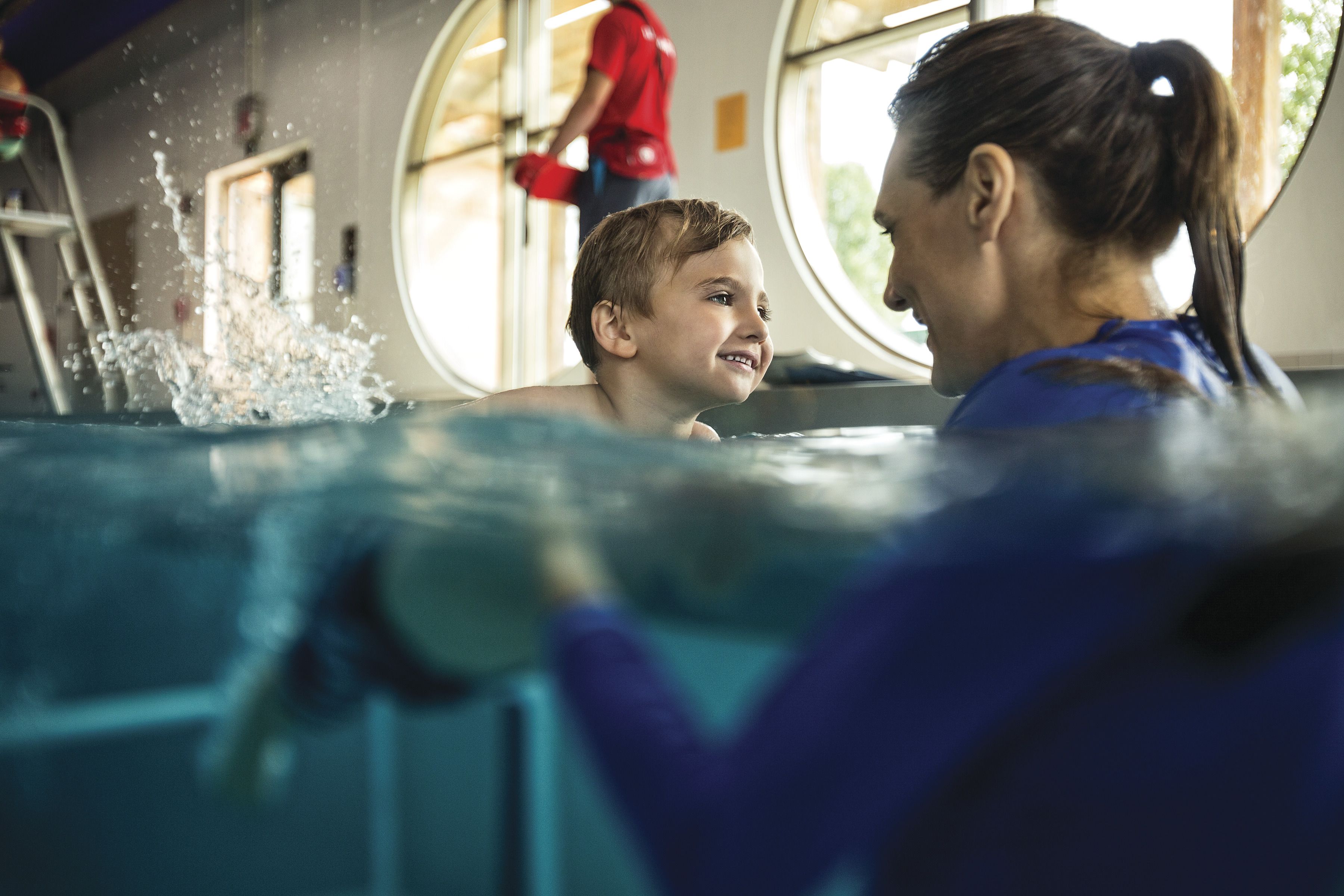 Preschool
Children (ages 3-5) learn water safety, basic swimming competency, and progress through levels as they develop skills.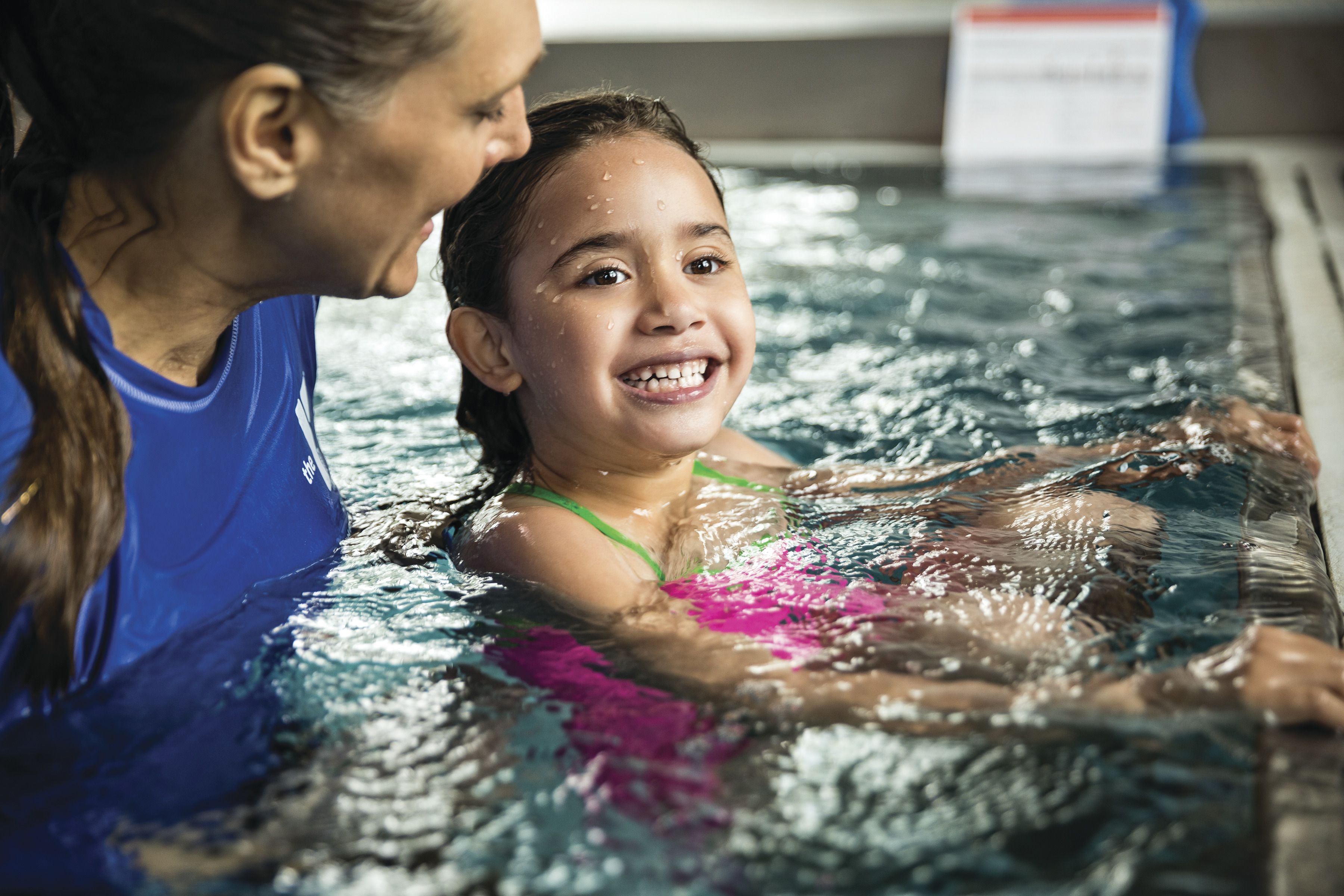 School Age
Students (ages 5-12) learn personal water safety, achieve basic swimming competency, and progress to learn about the four competitive swimming strokes.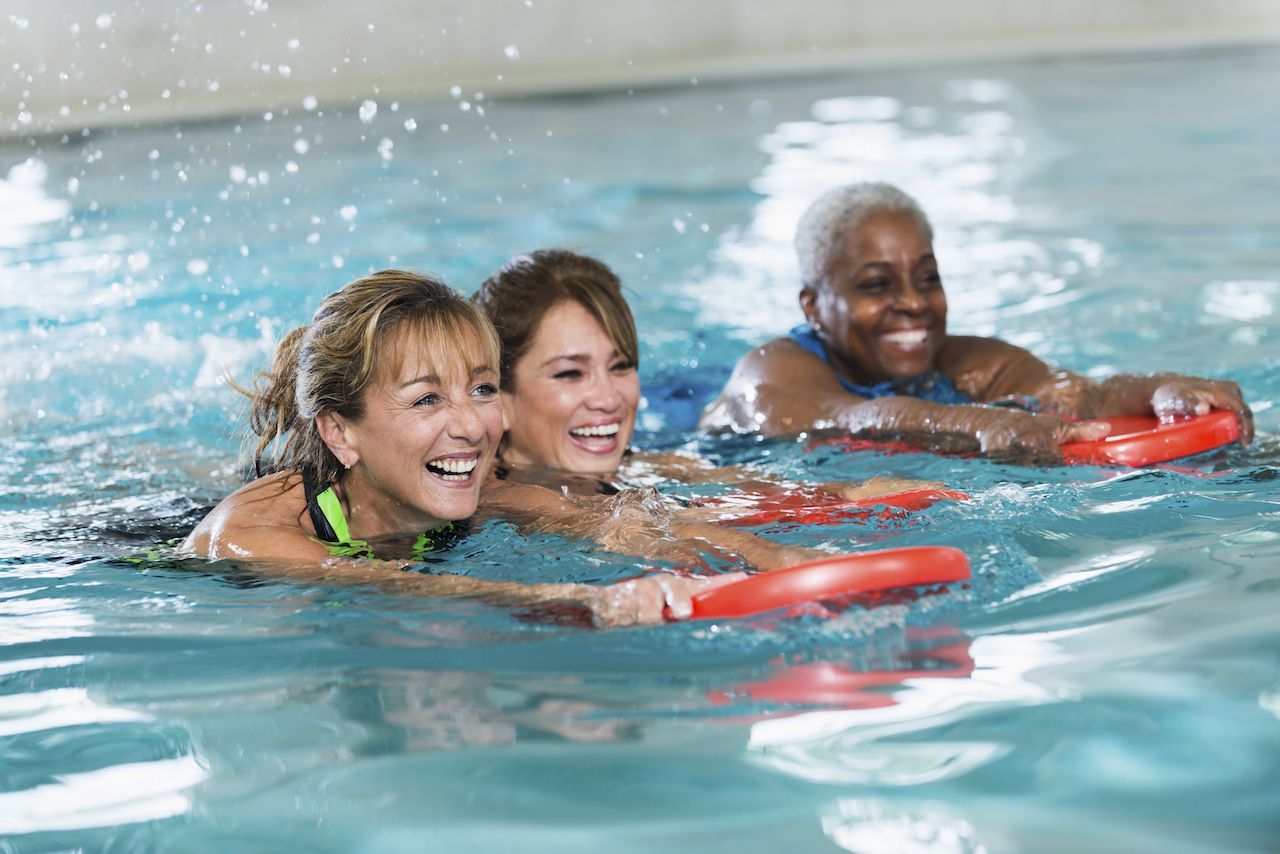 Teen & Adult
Teens and adults (ages 13 and older) can choose from different levels of classes, beginning with water safety and swimming competency, to building and refining swimming stroke techniques.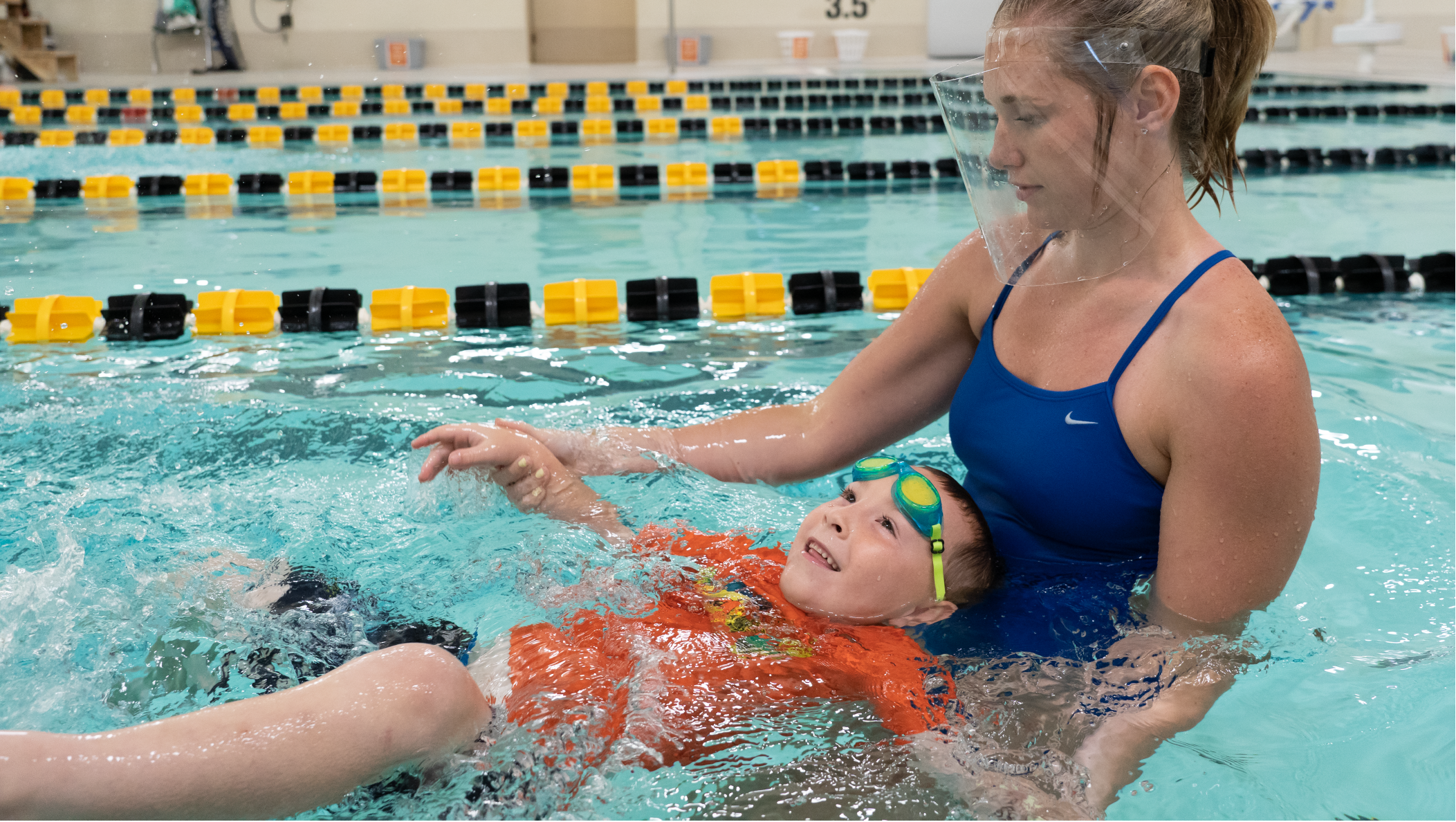 Private & Semi-Private Lessons
Group lessons aren't for everyone, and that's okay! One-on-one time with a YMCA swim instructor might be just what you need. Semi-private lessons are also available for two students who would like to work with one instructor.