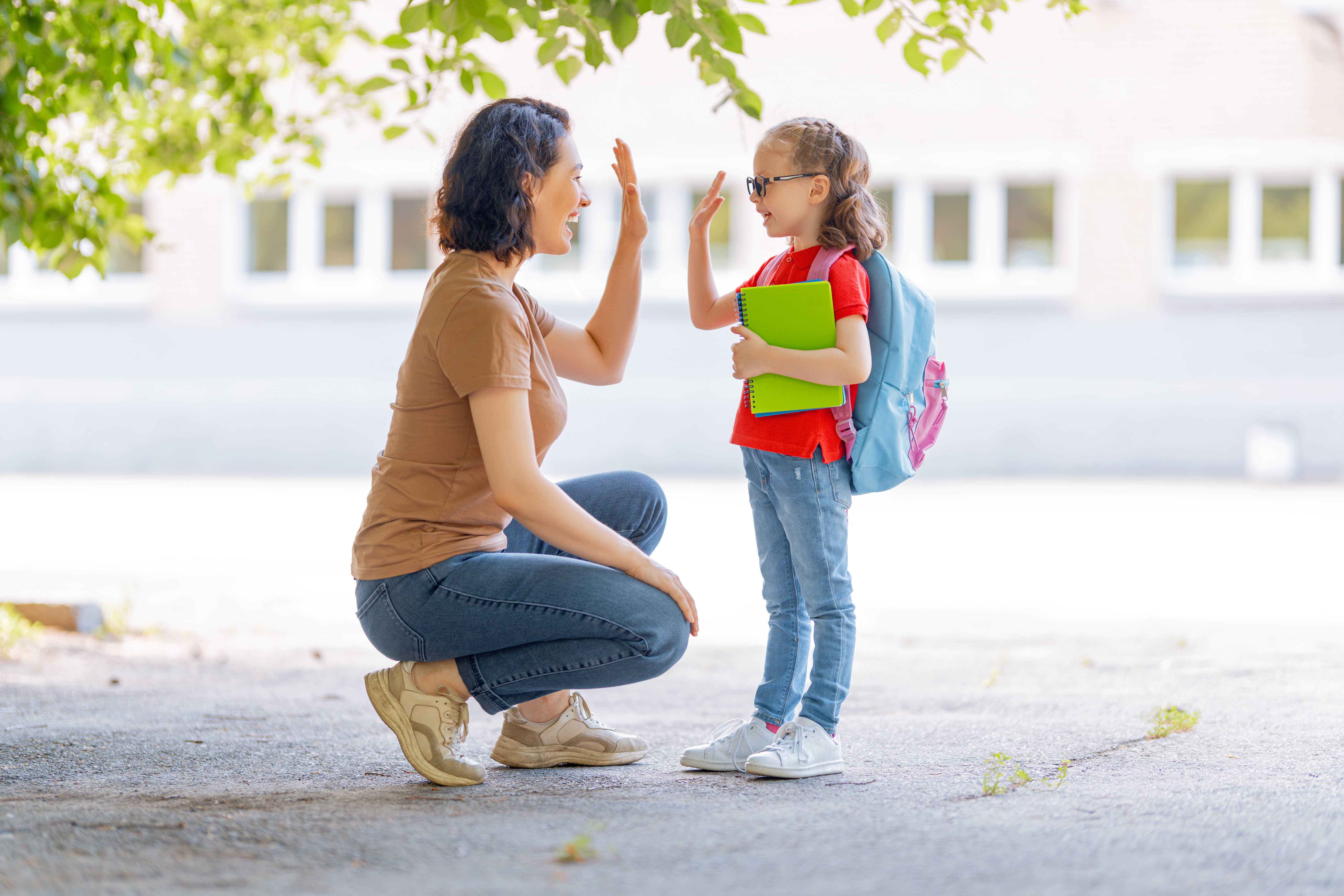 As the summer days draw to a close, it's time to gear up for another exciting school year. The Gateway Region YMCA is here to support you and your family as you navigate the back-to-school season with ease. Whether you're a student preparing for a new grade or a parent helping your child transition, these 5 valuable tips will ensure a smooth start to the academic year.
1. Ease into the new routine.
We know it all too well - kids fall into plenty of new patterns and develop different schedules throughout the summer. With the relaxed summer schedule coming to an end, it's essential to establish consistent, healthy routines. Gradually adjust bedtimes and wake-up times leading up to the start of school, resetting those sleep schedules well before the big day. Regular mealtimes, designated study hours, and screen time should also be adjusted and incorporated gradually into the new schedule. Routines provide structure and stability, something that's essential for kids to excel.
2. Encourage excitement.
One thing that can help to ease their mind and lower stress levels is getting them excited about the little things when it comes to school. Take them shopping for a new first day of school outfit. Pick out some new and colorful school supplies. Get them involved in planning and shopping for their school lunches. This is a great way to encourage your kids to practice decision making, and will keep them excited about a few things even as their summer is coming to a close.
3. Teach healthy school habits.
Promote overall well-being by emphasizing healthy habits, both at home and at school, throughout the school year. Before school starts, go over a few healthy habits with your child to make sure they're prepared. Schools tend to be a place for germs and illnesses to easily spread, making it all the more important that your kids understand some common prevention techniques. Remind them of the importance of properly washing their hands, not sharing hats or brushes to avoid the spread of lice, and not to share food in case of food allergies. Another healthy habit to practice is good nutrition. Packing school lunches and snacks with a good mix of fruits, vegetables, proteins, and carbohydrates will boost their energy and help them focus better in class. To learn more about nutritional options for your kids, check read our blogs on 10 for 10 Sweet Treats, 10 for 10 Savory Treats, or Nutritional Needs of Young Athletes. Lastly, make sure your child is getting plenty of water each day, especially if they're involved in sports or extracurricular activities to avoid dehydration.
4. Talk it out.
Whether they're starting Kindergarten or high school, it's normal for kids to get nervous when back-to-school season rolls around. It's important to have open communication with your kids about their thoughts and feelings on starting school, easing both of your minds in the process. Maintaining effective communication between parents, students, and teachers throughout the school year is crucial for a successful experience as well. Attend parent-teacher meetings, stay connected through school newsletters, and actively engage in your child's education. Regularly discuss their progress, challenges, and goals, providing guidance and support where needed. Encourage your child to express themselves openly and seek assistance when required.
5. Get support from the Y.
We know there can be plenty of challenges when it comes to gearing your kids up for the school year. That's why the Gateway Region YMCA is here to help. Whether it be with Before & After School Care, Early Childhood Education, sports leagues, swim teams, or any of the other youth programs the Y offers, there are plenty of ways to get involved with the Y throughout the year and keep your kids active, engaged, and entertained. 
It's also the perfect time to help your kids understand the importance of giving back. The Gateway Region YMCA has started its annual Back to School Drive, which runs through August 7! Throughout the region, Y branches are collecting school items, as well as collecting monetary donations in the branch or online. 
Each year, the Gateway Region YMCA supplies backpacks full of supplies for children in our local communities, filling them with hope for a brighter future as they start the school year.
Want to give? Go to our website and find your nearest participating branch and drop your supplies off in their donation box. It's that easy!
Not sure what to get? We accept:
Backpacks
Binders/Dividers
Calculators
Clorox wipes
Colored pencils
Crayons (24 box)
Elmer's Glue
Erasers (pink)
Glue sticks
Hand sanitizer
Highlighters
Index cards
Ink pens
Tissues
Mechanical pencils
Notebook paper
Pencil sharpeners
Pencils (#2)
Pocket folders
Rulers (12 in)
Scissors (safety tip)
Spiral notebooks

At the end of the day, school is something to be excited about, not feared. By establishing routines early, keeping kids excited for the school year, fostering open communication, teaching healthy habits, and getting involved in the Y and giving back, you can ensure your child is ready to thrive both inside and outside the classroom. Embrace this new chapter with enthusiasm, and the Gateway Region YMCA will be there every step of the way.