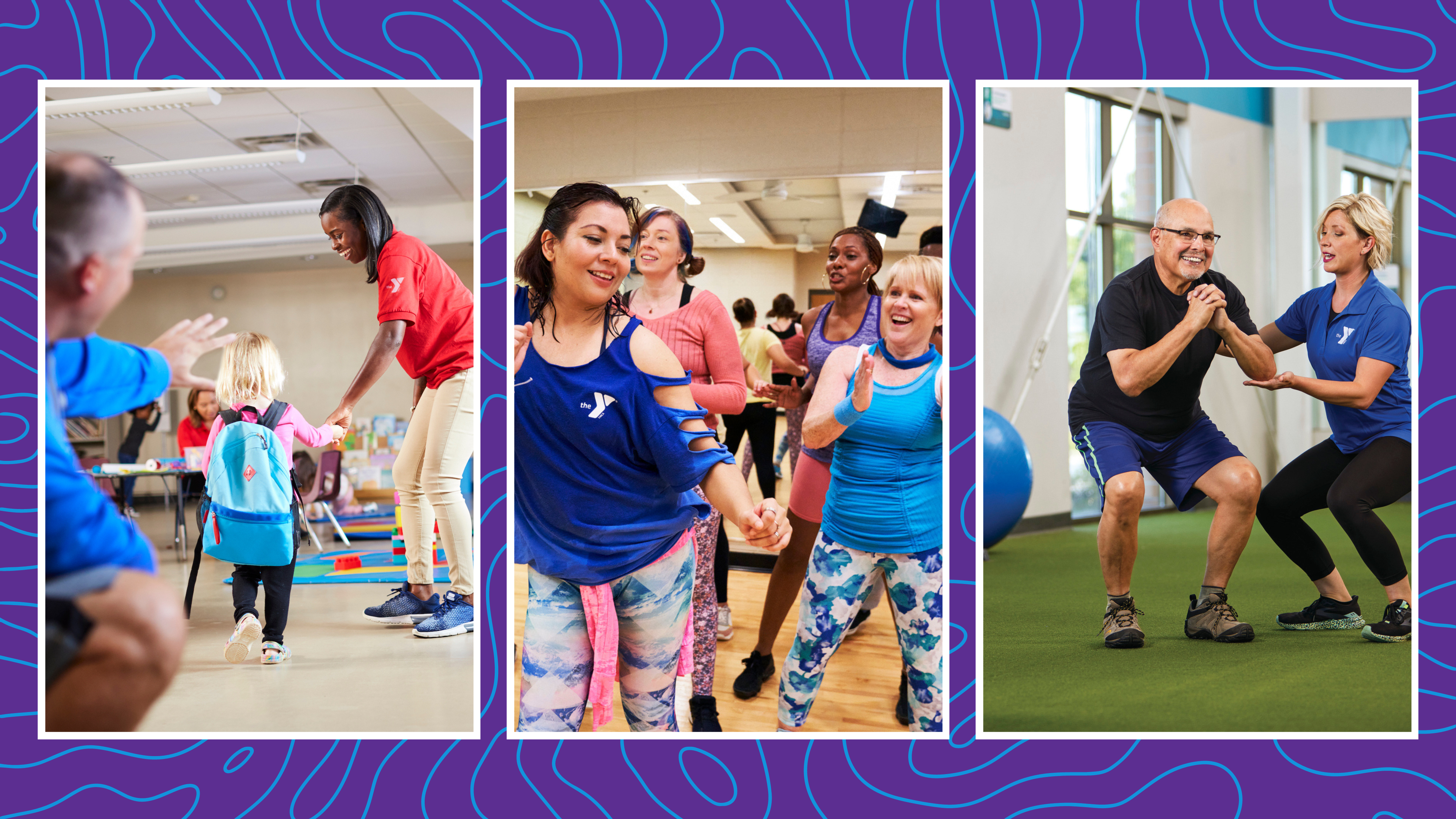 Are you considering a membership to the Gateway Region YMCA and want to know what all it entails? Or, maybe you're a current Y member but don't quite know what all you can access as a member. To ensure you get the most out of your membership, here are 10 (of the many) ways to maximize your experience.
1. Tracks, Basketball Courts, and More
There's so much more to do at the Y for your fitness than just running on a treadmill and lifting weights - though those are two great options! Switch up your routine and utilize our basketball courts, play some pickleball, do some laps on an indoor track, etc. Just be sure to check your local Y for their amenities.
All 24 of our Gateway Region YMCA locations offer a variety of group fitness classes suitable for all fitness levels. From high-intensity cardio workouts to relaxing yoga sessions, take advantage of the diverse class offerings at your local Y. Trying different classes is a great way to switch up your workout routine and meet new people!
3. Dive Into YMCA Pools
21 of our 24 Y locations have indoor pools where you can enjoy water fitness classes, lap swimming, or simply relaxing in the pool. Several Ys even offer indoor water parks, saunas, outdoor aquatic centers, water slides, steam rooms, or hot tubs. Dive right in and don't forget about this refreshing member benefit!
Want a more personalized approach to your fitness? Whether you're a seasoned athlete or just starting your fitness journey, a customized plan can help you reach your goals efficiently while ensuring you're using the equipment correctly. Personal training is an exclusive YMCA member benefit, so make sure you take full advantage of it! Plus, take it one step further and utilize our Coach Finder tool that lets you filter for trainers based on your goals, availability, and more.
5. Child Watch: A Safe, Fun Environment for Your Kids
Finding someone to watch your kids for an hour or so while hitting the gym can be tough. That's why one of the greatest benefits of a YMCA membership is drop-in Child Watch while caregivers make use of our facilities, offered at most of our Y locations. It's included in your Family Membership, for children ages 6 weeks to 12 years, and available for a maximum of 3 hours per day.
6. Utilize Your Member Discount for Programs
As a Y member, you may be eligible for discounts on various programs and services. From swim lessons to summer day camps or specialty classes/events, make sure you check with your local Y to find out which discounts are offered. Plus, don't forget that all Gateway Region Y members receive a 25% discount for your stay at YMCA Trout Lodge, a one-of-a-kind scenic family resort and retreat center with activities for guests of all ages, located in Potosi, MO (a 90-minute drive from St. Louis).
7. Invite Your Friends with a Guest Pass
Working out with a buddy is always more fun and motivating. That's why at the Y, we love welcoming new guests. With a Y membership, you can invite friends or family members to join you for a workout. Guests may visit the Y for free two times per year. After a guests' two free visits, they may accompany a Y member an additional three times per year for a fee. Guest fees allow the guest to participate as a member for the day, such as using Child Watch, group fitness classes, etc.!
Membership to the Gateway Region YMCA not only gives you access to 24 Y locations across St. Louis and the Metro East, but it also enrolls you in nationwide access. You'll be able to access 100s of participating Ys across the country. So the next time you're traveling for work, a family vacation, etc., find a participating Y near you to still get in your workout.
9. Take Your Fitness with You through the Mobile App & Virtual Y
If there's ever a time when you're too busy to make it into the Y, take the Y with you through our mobile app and the Virtual Y! Our mobile app features include nutrition tracking, schedules, fitness challenges, important updates, and more. With Virtual Y you can browse through hundreds of Les Mills on-demand classes, including yoga classes, strength training, kid-friendly workouts, etc.
10. Go Beyond Physical Fitness with More Programming
Our Ys are constantly offering workshops, events, and programs on mental health and well-being, nutrition services, and our community gardens, just to name a few. Participate in these programs and focus on improving your overall well-being and sense of community at the Y.

Being a member of the Gateway Region YMCA is so much more than just having access to a 'gym and swim'; it's your gateway to a healthier, better, happier YOU. Make the most of our facilities and programs to maximize the value of your YMCA membership. Next time you stop in, lace up your sneakers, dive into a class, and try out a new member benefit!