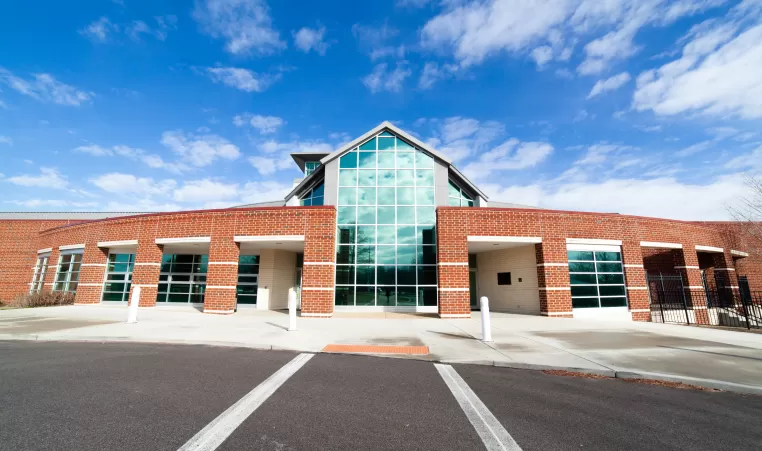 The City of Fenton and the Gateway Region YMCA announced today that the two organizations have reached a partnership agreement to allow the Y to assume operation of the RiverChase Recreation Center effective July 1, 2022.  The partnership, finalized at the Board of Aldermen meeting on April 28, is set for five years.
 
"The City of Fenton values an organization that has been in business for over 150 years, devoted to the same principles and goals," said Joe Maurath, Mayor of Fenton. "Thank you to our loyal staff, led by Nikki Finkbiner, City Administrator and the leadership at the Y."
 "Strengthening community is core to the Y's mission, and we are grateful to Fenton City Officials for this opportunity to be part of this growing City," said Tim Helm, President and CEO of the Gateway Region YMCA. "Access and assistance to health and wellness programs will be more easily available to families and individuals in need throughout the Fenton community because of this new partnership."
Discussions about the partnership first began in the fall of 2021 when the City of Fenton approached the Y about operating RiverChase. The Fenton Board of Aldermen and the Gateway Region Y worked together to explore and evaluate the viability of sharing resources to improve service to families and individuals in the Fenton community. The partnership is a win for both parties, with the shared goals of improving the membership experience, expanding access to Y programs, and decreasing the City's deficit to allow tax revenues to be better utilized. The Gateway Region Y currently has a similar partnership with the City of St. Louis in operating the Carondelet Park Rec Complex and the O'Fallon Park Rec Complex.
Beginning July 1, the facility will be renamed as the "RiverChase YMCA". At that time, current RiverChase members will automatically become members of the Y, giving them full access to all other 23 Y locations in Missouri and Illinois, and the many amenities and benefits that come with being a Y member in the bi-state region.
About the Gateway Region YMCA
The Gateway Region Y is a nonprofit organization dedicated to youth development, healthy living and social responsibility. Featuring 23 traditional Y branches in Missouri and Illinois, along with the Campus Y student leadership facility at Washington University. The Y also includes YMCA Camp Lakewood and Trout Lodge in Potosi, Missouri. The Carondelet Park Rec Complex and O'Fallon Park Rec Complex are owned by the City of St. Louis and operated by the Y. The Y is committed to serving people of all abilities. For those who qualify, the Y offers financial assistance so everyone has the opportunity to participate in its programs, regardless of ability to pay. The Y is a proud member of the United Way of Greater St. Louis. For more information, please visit www.gwrymca.org or call 314-436-1177.