"Celebrando la cultura" - Celebrating Culture
Hispanic Latino Heritage Month gives us the opportunity to recognize and celebrate members of our communities and their ancestors who hail from Mexico, parts of the Caribbean, Central and South America and Spain.
At the Y, we celebrate our diversity and the histories, cultures, and contributions of our Hispanic, Latino, and Latinx community members!
WHAT'S THE DIFFERENCE BETWEEN HISPANIC AND LATINO?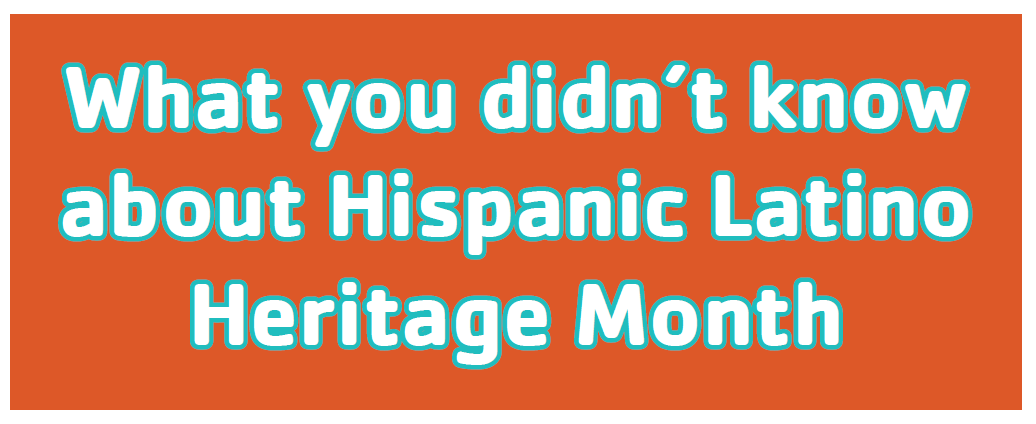 Fun Facts
Learn some fun facts about Hispanic Heritage Month with this great article from latintrends.com.

National Hispanic Heritage Month
"The Library of Congress, National Archives and Records Administration, National Endowment for the Humanities, National Gallery of Art, National Park Service, Smithsonian Institution and United States Holocaust Memorial Museum join in paying tribute to the generations of Hispanic Americans who have positively influenced and enriched our nation and society."
Buy your Cultura T-Shirt Today!
Purchase your Hispanic Heritage Month shirt to celebrate! 
A special thanks goes out to the YMCA Hispanic Latino Leadership Network (HLLN)! A portion of the t-shirt proceeds made during Hispanic Heritage Month will go towards scholarships and leadership development opportunities for HLLN members!