Preventing Breast Cancer - Steps You, Your Daughters and Granddaughters, Can Take to Lower Risk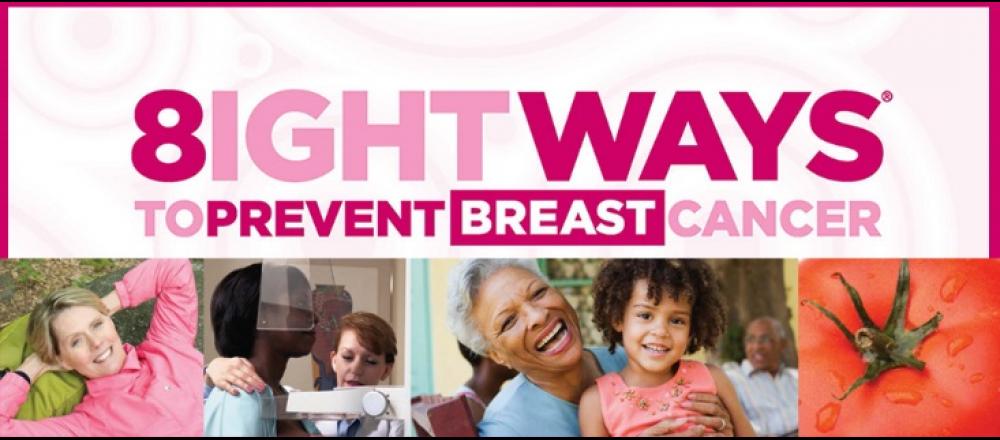 It's no longer news that a healthy lifestyle can prevent important diseases such as diabetes, stroke and heart disease. More surprising may be to read that many of the same steps that lower the risk of those diseases can also lower the risk of breast cancer – and by a large amount.
Studies show that 50 percent of all breast cancers could be prevented with healthy behaviors. That proportion grows even greater when a healthy lifestyle starts during youth and the young adult years.
These eight tips, developed by researchers at Washington University School of Medicine in St. Louis, are your guide to lowering the risk of breast cancer – and helping your daughters, granddaughters and other family members do the same.
Start with one or two behaviors, then add more when you're ready.
Maintain a healthy weight. Being overweight increases the risk of many serious diseases, including breast cancer. If you're overweight, first work to keep your weight steady, to stop gaining. This by itself has benefit. Then, if you want, try to lose some weight – even a little is good. And go slowly. A pound or two a week is a good goal.
Be physically active. Exercise is one of the best things you can do for your health, including helping to prevent breast cancer. Aim for 30 minutes of physical activity a day for at least five days a week. Walking before or after work, utilizing your local YMCA and playing with your children are great ways to be physically active. Find something that works for you and stick with it. As an added bonus, exercise can also help you maintain a healthy weight.
Eat your fruits and vegetables, and avoid too much alcohol. Eating a healthy diet can also help reduce breast cancer risk. Choose fruits, vegetables and whole grains. And keep alcohol to one drink per day or less. When it comes to breast cancer, the less you drink, the better.
Don't smoke. Smoking is linked to at least 15 cancers, including breast cancer. If you smoke, now is a great time to quit. Great resources and help are available at Smokefree.gov or by calling 1-800-QUIT-NOW (1-800-784-8669).
Breastfeed, if possible. Breastfeeding for at least one year combined for all children helps to lower your breast cancer risk. As an added benefit, it has great health benefits for your baby.
Avoid birth control pills, particularly after age 35 or if you smoke. Birth control pills have both risks and benefits. One risk is a slightly increased chance of developing breast cancer while taking the pills. So, for women particularly concerned about breast cancer, avoiding birth control pills is one way to lower risk. However, it's important to talk with a doctor because the risks and benefits of birth control pills can vary depending on a woman's age and other factors.
Avoid menopausal hormone therapy. Taking menopausal hormone therapy long term can increase the risk of breast cancer. Like birth control pills, menopausal hormone therapy has both risks and benefits, so it's important to discuss them with a doctor. If women choose to use hormone therapy, it should be for the shortest time possible.
For women at high risk, take tamoxifen and raloxifene. If you are at a high risk of breast cancer, taking the prescription drugs tamoxifen and raloxifene can help prevent the disease. These drugs have been approved by the FDA for breast cancer prevention, but they can have important side effects so are not right for everyone. If you think you're at high risk, talk to your doctor to see if tamoxifen or raloxifene is an option for you.
And don't forget screening. While mammograms don't prevent breast cancer, they can catch it early when it's most treatable. Mammograms are recommended every year for women ages 45-54, and every other year for women ages 55 and older. If they want, women ages 40-44 can choose to have annual mammograms. Women at increased risk of breast cancer may have additional tests and start screening earlier. Talk with a doctor about your breast cancer screening options.
For more information on 8 Ways to Prevent Breast Cancer, visit 8ways.wustl.edu. These brochures are available in English, large print, Spanish, Bosnian and Vietnamese. Your Disease Risk, a free, online tool from Siteman Cancer Center, can also help identify your risk of different cancer types and chronic diseases. A free e-book, Together – Preventing Breast Cancer, is also available to help reduce breast cancer risk in women.
Written by Graham Colditz, MD, DrPH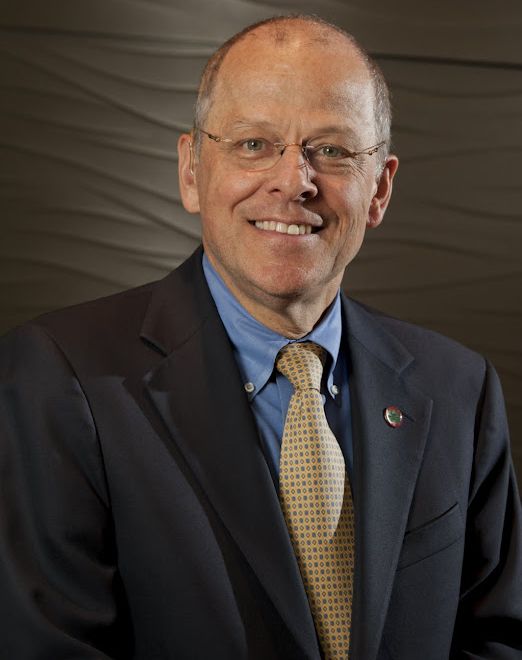 Graham Colditz, MD, DrPH, is the Niess-Gain professor of surgery and chief of the Division of Public Health Sciences at Washington University School of Medicine in St. Louis and the associate director of prevention and control at Siteman Cancer Center. He also is deputy director of the Institute for Public Health at Washington University in St. Louis. Dr. Colditz has a longstanding interest in the causes and prevention of cancer and chronic disease, particularly among women.
All opinions expressed here are those of their authors and/or contributors and not of their employer.
Any questions or concerns regarding the content found here may be sent to info@gwrymca.org.