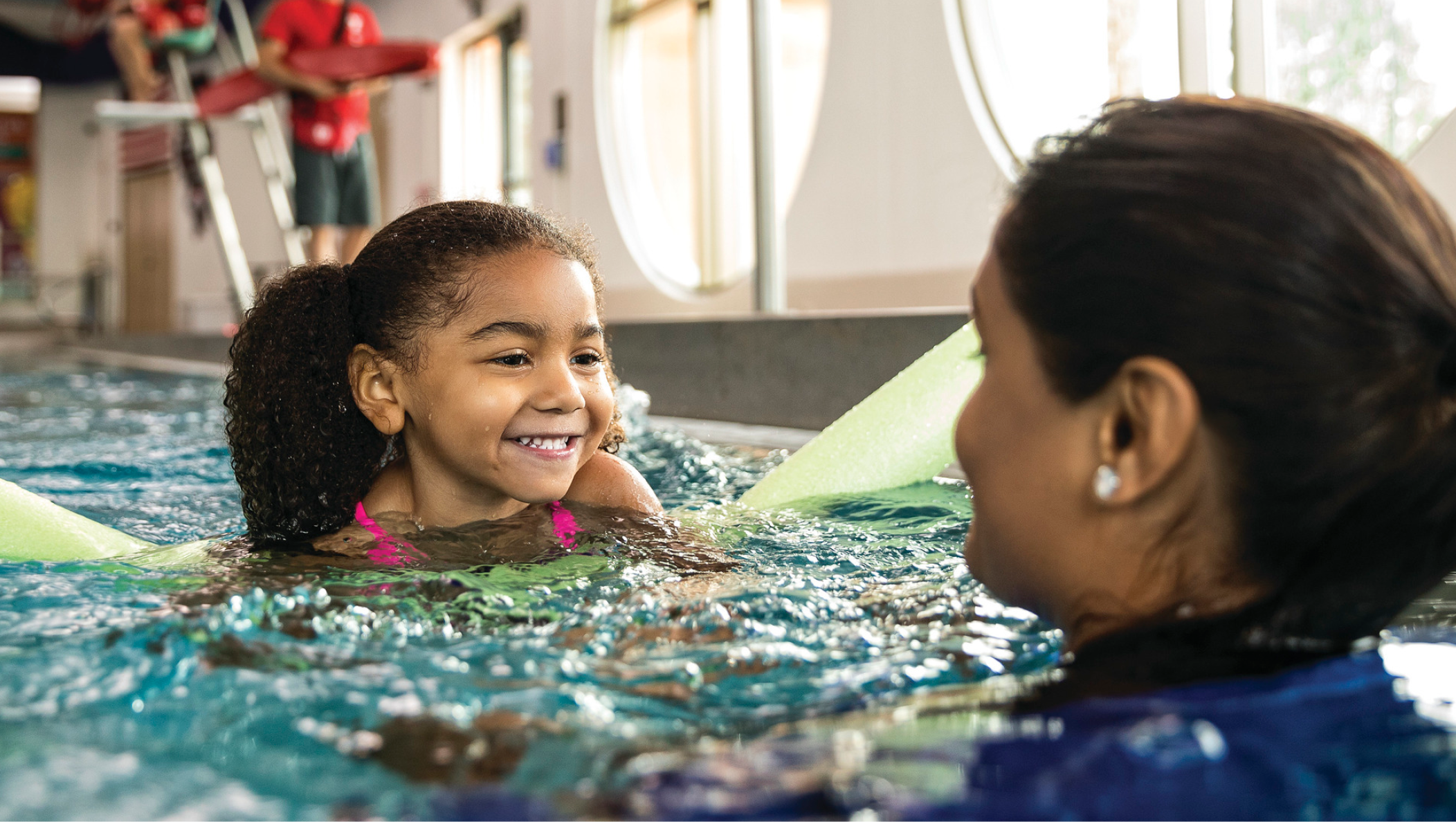 There's a new year on the calendar, and if you're like 40 percent of Americans, you've probably made at least one new year's resolution. It's relatively easy to set resolutions for yourself, but have you set resolutions for the entire family? Even the youngest (six months in this case) family member can stick with a resolution in the new year!  
Make sure "knowing how to swim" is on every family member's resolutions list this year.
Swimming is more than just a hobby, it's a life-saving skill that could prevent thousands of deaths each year. That's why our swimming lessons focus on water safety, building character and increasing self-confidence. Did we mention that swimming is FUN?!
In 2019, over 90% of parents reported their swimmers benefited by:
Improving their swimming skills

Increasing their self-confidence

Increasing their knowledge of water safety

Trying their best and not giving up

Experiencing a sense of belonging
"My child has gained confidence in the water. She is also learning the foundation for staying safe as well as having fun. Her instructor is patient and kind, while holding expectations to allow her to reach goals and feel successful." – Parent Feedback
Dive into Y Swimming Lessons with the new year.
Sometimes it can be hard to think of winter swimming when snow is falling outside of your window. However, heading to one of our 21 heated indoor pools across the Gateway Region YMCA is easy! Year-round swim lessons ensure that your children (and yourself) receive the swimming education needed to live a safe and healthy life in and around water.
The Y is proud to offer a variety of swim lessons for people of all ages and abilities, both in group and private settings. Winter swim lessons start the week of January 6. Register online to ensure your spot in a swim class. Registration for the Winter swim session ends January 12.