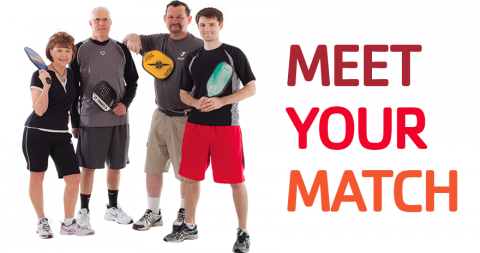 Stay Active, Learn New Skills!
Pickleball is a racquet sport which combines elements of badminton, tennis and ping pong/table tennis. Pickleball is played on a court with the same dimensions as a doubles badminton court. The net is similar to a tennis court's net, but is slightly lower. Unlike tennis, pickleball is played using a hard paddle and a wiffle ball.
Open Play: Saturdays from 7-8 am
Cost: Free for Members and $5 for Non Members
Contact us at 618-281-9622 for more information!