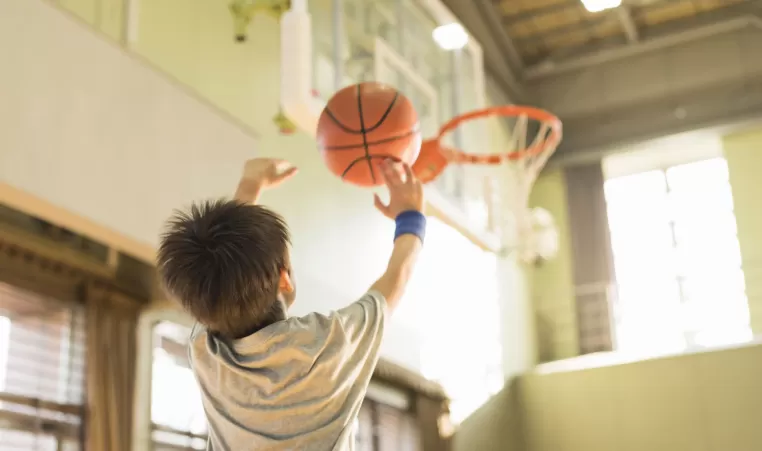 The Gateway Region YMCA is pleased to announce it has received a $10,000 grant from BOKS (Build Our Kids Success), an initiative of the Reebok Foundation. These funds will support Summer Day Camp, Early Childhood Education Centers, and Before and After School Care at the Y. 
The Gateway Region YMCA was one of ten across the United States awarded funding due to their creative implementation of the BOKS program throughout 2020 ensuring kids stayed active, positively affecting their physical and mental health. 
"The Y is committed to a long-term strategy that all youth programs will facilitate healthy eating and physical activity standards (HEPA) to prevent childhood obesity," said Sarah Rhodebeck, Executive Director of Association Child Care Services at the Gateway Region YMCA. 
"In 2020, the YMCA committed to implementing BOKS in five YMCA Early Childhood Education Centers, 20 before and after school programs, and three YMCA branch locations. Even when schools went virtual in March, we worked diligently to keep the BOKS program going. BOKS was incorporated into our Emergency School's Out program for essential workers, summer camp programming, and our Youth Enrichment Program for students who went back to remote learning in the fall," Rhodebeck said. 
BOKS is a physical activity program designed to get kids active and establish a lifelong commitment to health and fitness. The Defenders of Physical Activity Award allows BOKS to direct unrestricted funds to schools and organizations using BOKS' free curricula to get kids active and healthy in the method that works best for their current educational environment. The funding helps support BOKS programming and other wellness initiatives during the school year. 
"In Fall 2020, we announced our $10,000 Defenders of Physical Activity Award to recognize one exemplary BOKS program that changes the health and wellness of kids in their community," said Kathleen Tullie, BOKS Co-Founder and Senior Director of Social Purpose at Reebok. "Due to the incredible influx of applications, and so many strong programs to choose from, Reebok has stepped in with additional funding to award a total of 10 BOKS programs! We're incredibly humbled to be able to provide the funding from our key partners to programs running BOKS."  
"Having access to the BOKS program allows us to do more and provide needed services," Rhodebeck said. "We are excited to take BOKS to the next level, and provide youth with tools and resources to live a healthy lifestyle!"
###
 
  
About the Gateway Region YMCA:
The Gateway Region Y is a nonprofit organization dedicated to youth development, healthy living and social responsibility. Featuring 24 traditional Y branches in Missouri and Illinois, along with the Campus Y student leadership facility at Washington University, and the Community Development YMCA. Our Y also includes YMCA Camp Lakewood and Trout Lodge in Potosi, Missouri. The Carondelet Park Rec Complex and O'Fallon Park Rec Complex are owned by the City of St. Louis and operated by the Y. The Y is committed to serving people of all abilities. For those who qualify, we offer financial assistance so everyone has the opportunity to participate in Y programs, regardless of ability to pay. Our Y is a proud member of the United Way of Greater St. Louis. For more information, please visit www.gwrymca.org or call 314-436-1177.
About BOKS 
In today's screen obsessed culture, kids are the least active generation in history. This sedentary lifestyle is negatively impacting both their physical, mental and social health. BOKS is a physical activity program designed to reverse this public health crisis by getting kids active and establishing a lifelong commitment to health and fitness. Built on the science and research documented in the book, Spark: The Revolutionary New Science of Exercise and the Brain, BOKS provides free physical activity curriculum, training and support to communities looking to establish and maintain impactful fitness and nutrition programs serving the whole child. Having grown from a single elementary school to a global initiative, BOKS is scalable, and its impact is supported by scientific research. BOKS envisions a world in which movement is a foundational part of every child's day.  For more information about BOKS visit www.bokskids.org.