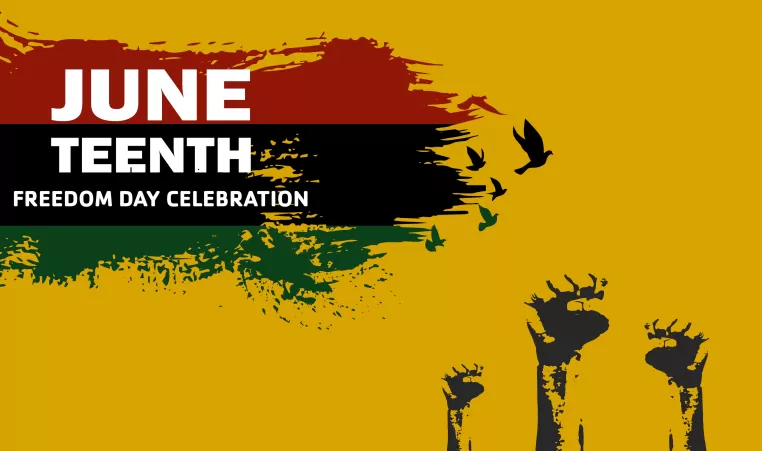 WHO: The Mid-County YMCA and the Emerson Family YMCA
WHAT: Juneteenth community events
WHEN:
Trivia Night

Friday, June 17 from 6:30-8 pm (Doors open at 6 pm)
Mid-County YMCA (1900 Urban Drive, Brentwood, MO, 63144)
$5 per person, or $40 for a table of 8
Music, activities, prizes and fun! Bring your own food and drinks (non-alcoholic)
For more information, contact Nia Jeffrey at nia.jeffrey@gwrymca.org.

Juneteenth Community Celebration

Saturday, June 18 from 12-5 pm
Hosted in conjunction with the NAACP – St. Louis County
Emerson Family YMCA (3390 Pershall Road, Ferguson, MO, 63135)
Music, vendors, poetry, food, activities, dancing, and fun!
Event is open to everyone and FREE of charge.
WHY: To celebrate and honor an important day in history – the end of chattel slavery in the United States. "At the Y, it's important for us to recognize such a turning point in our country," said Ken Strawbridge, District Vice President at the Gateway Region YMCA. "We hope those in the community will come out and celebrate with us."
About the Gateway Region YMCA
The Gateway Region Y is a nonprofit organization dedicated to youth development, healthy living and social responsibility. Featuring 23 traditional Y branches in Missouri and Illinois, along with the Campus Y student leadership facility at Washington University, the Community Services Y-Without-Walls serving East St. Louis and Y Community Literacy. Our Y also includes YMCA Camp Lakewood and Trout Lodge in Potosi, Missouri. The Carondelet Park Rec Complex and O'Fallon Park Rec Complex are owned by the City of St. Louis and operated by the Y. The Y is committed to serving people of all abilities. For those who qualify, we offer financial assistance so everyone has the opportunity to participate in Y programs, regardless of ability to pay. Our Y is a proud member of the United Way of Greater St. Louis. For more information, please visit www.gwrymca.org or call 314-436-1177.