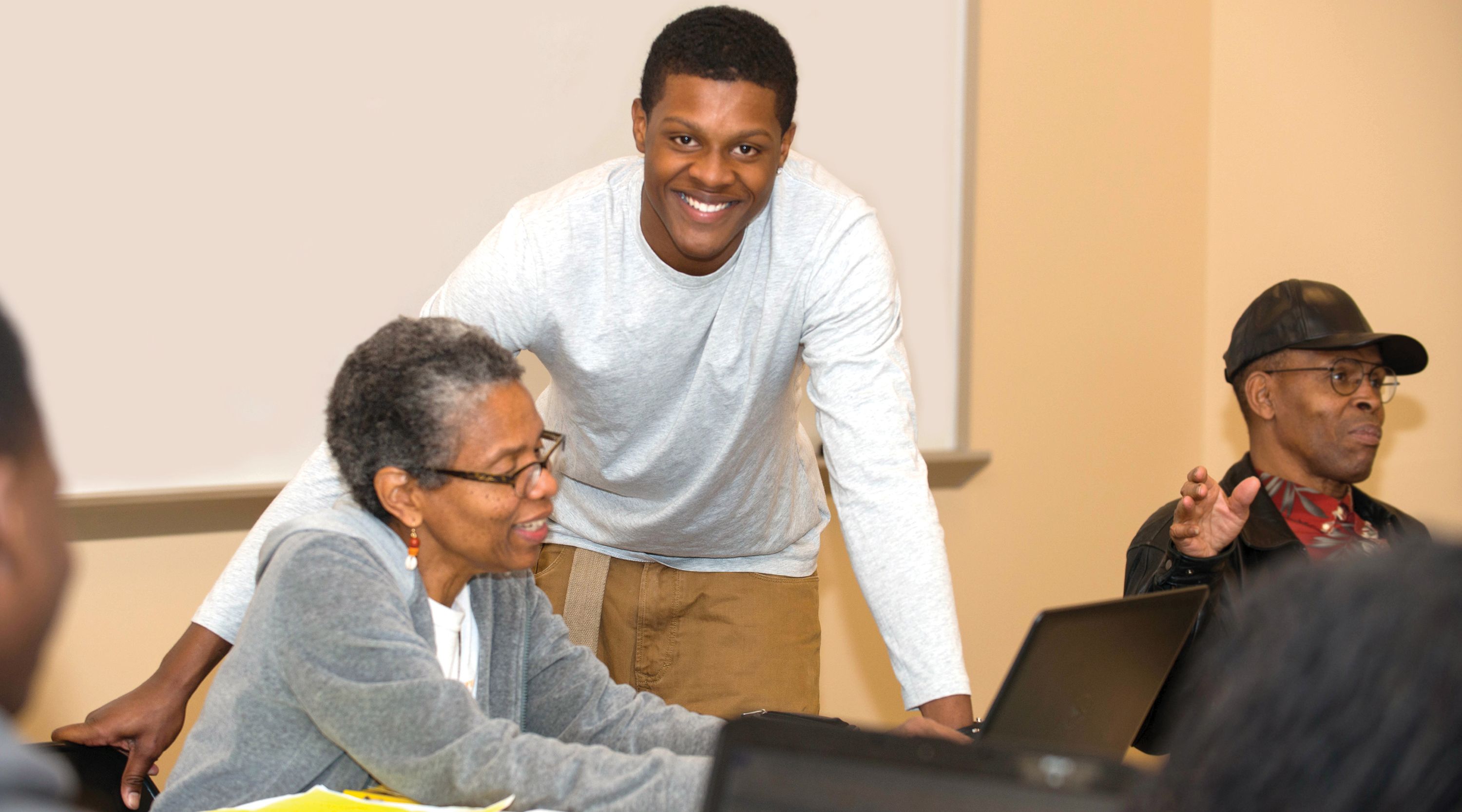 As one of the region's leading nonprofits, we rely in large part on the generosity and support of others to serve our community. That generosity comes in many forms, which includes donating time.
Across the Greater St. Louis area, business leaders, community advocates, parents, teens and individuals who want to give back and support their neighbors volunteer at the Y. When you are involved with the Gateway Region YMCA, you have the opportunity to bring lasting personal and social change to others.

Volunteers of the Y:
Coach our youth sports teams and teach many of our classes
Serve on our Boards of Directors and committees
Assist at a branch
Help organize special events
Work with youth to motivate and support youth in building the character strengths, skills and relationships that lead to positive behaviors, better health, smart life choices, and the pursuit of higher education and goals
Extend a hand to help adults who want to do more, be more or live healthier
Raise funds for our Annual Fund & Capital Campaign to help ensure the Y is accessible to maintain and grow our ability to serve the community
Advocate for the Y's efforts to influence policies and initiatives that positively impact societal issues of importance to the nation, and your community
The Y is a volunteer organization like no other! Annually, our volunteers donate more than 104,200 hours of their time to help our community be more healthy and connected. The Y is a nonprofit like no other! When you volunteer at the Y, you join a worldwide movement that strengthens communities. Learn more about volunteering for the Y.
Volunteer opportunities vary from branch to branch and may include: youth sports coaching, fundrasining, tutoring, special event planning, and more. To take an active role in your community click on your home YMCA below:
COLLINSVILLE MARYVILLE TROY YMCA
DOWNTOWN BELLEVILLE YMCA - KERN CENTER
O'FALLON FAMILY YMCA - MISSOURI
ST. CHARLES COUNTY FAMILY YMCA