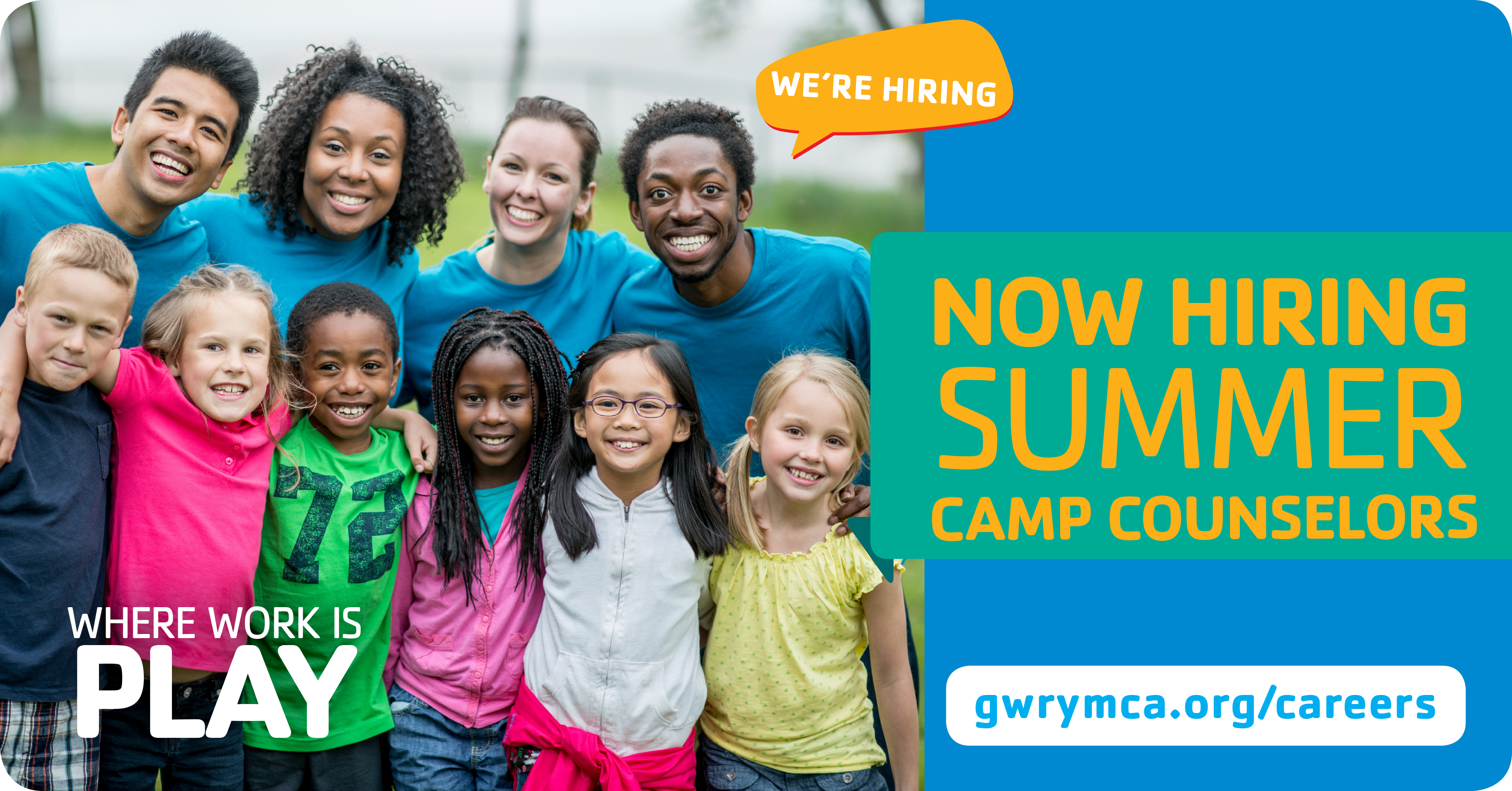 Are you ready to find your passion and transform the world? We're looking for a few good people who have talent, knowledge, and enjoy working with children – and want to work in an organization where you will be rewarded. Learn more about starting your career in Child Care at the Y!
Questions? Email: recruitment@gwrymca.org or call 314-436-1177

(*IMPORTANT NOTE: Please be sure to click the "APPLY" BUTTON on the last page of the application after you've completed it.)
Please note the job listings website is best viewed using Chrome or Firefox. The site is not compatible with most Apple products.
Benefit Information:
Full-time employees are offered competitive benefits packages:
Funded retirement- 12% of salary contributed by the association(when eligibility requirements are met)
Paid vacation and holidays
Health insurance, dental and life insurance
Y membership
Program discounts
Professional development opportunities
*Educational Assistance Opportunities
Part-time employee benefits include:
Y membership
Program discounts
Paid training
Flexible hours
Career growth opportunities
Funded retirement- 12% of salary contributed by the association(when eligibility requirements are met)
*Based on position
If you would like more information, please contact: recruitment@gwrymca.org or call 314-436-1177