Family Fun: 13 Free Things to Do With the Kids In St. Louis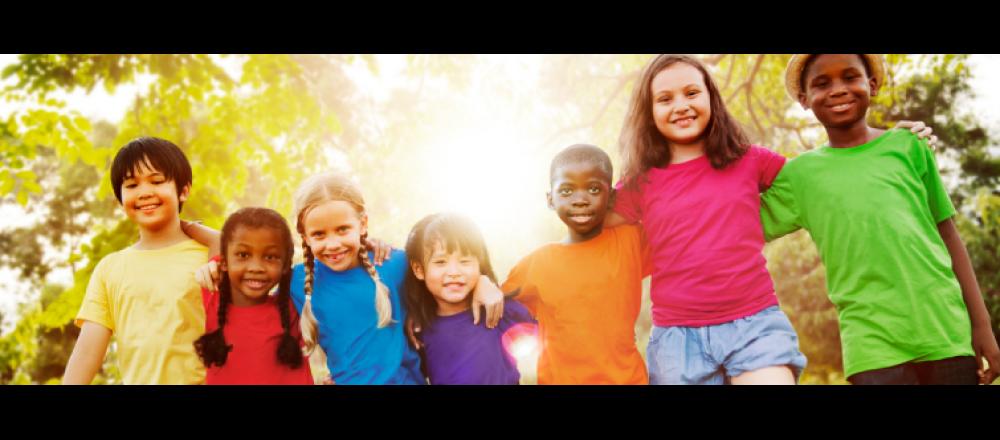 Summertime is the perfect season for family outings. While eating out and going to the movies are fun, those trips can quickly start to get expensive. Luckily, there are plenty of things to do in St. Louis with the kids that don't cost anything at all. Here are 13 free family activities do in St. Louis this summer.
1. Catch a Musical at The Muny

The Muny's large, outdoor amphitheater seats thousands. The last nine rows of the amphitheater include 1,450 free seats that are available on a first-come, first-serve basis. Bring your family early and grab seats for one of the many great shows the Muny will present this summer.
Make sure to arrive at the theater early. Lines for the free seats can start forming a few hours before show time. But, don't worry about your kids getting bored before the show. The Muny holds pre-show entertainment in the plaza right behind the rows of free seats.
2. Get Creative at the Contemporary Art Museum

The Contemporary Art Museum always has free admission. Whether it's a rainy day or your kids are utterly fascinated by artwork, CAM is one of the best kid-friendly things to do in St. Louis.
3. Swim and Splash the Day Away

You and the kids can spend the day at Carondelet Park Rec Complex's outdoor swimming pool.
Don't forget to check out the Tilles Park fountain play area. The fountains run every day from 10 a.m. to 8 p.m., are right by the playground and are free to use. Everyone can cool off while they play in the water and go down the slides.
St. Louis has plenty of other parks with splash pads perfect for a hot summer day. Citygarden, located downtown, has a plaza with more than 100 jets and many different fountains. Kids can spend the day cooling off in the water. The newly opened Kiener Plaza also has a splash pad and a playground for kids to use between soaking sessions.
4. Discover St. Louis Zoo

The St. Louis Zoo was recently voted Best Zoo and America's Top Free Attraction in 2018! As everyone knows, no summer in St. Louis with kids is complete without a visit, or visits, to the St. Louis Zoo. Visiting the zoo is a great way to learn about the natural world and the importance of conservation, not to mention how exciting it is to see so many animals up close. Admission to the city's zoo is free every day.
The St. Louis zoo is broken up into different sections based on the different animals that live there:
River's Edge: Discover black rhinos, Asian elephants, cheetahs, sun bears and more.
The Wild: Learn about fellow primates, penguins and polar bears.
Discovery Corner: See goats, guinea pigs, insects and kangaroos.
Historic Hill: Check out the zoo's bird house, herpetarium and more.
The Red Rocks: This section is home to giraffes, gazelles, leopards and lions.
Lakeside Crossing: Here's where the sea lions and stingrays hang out.
While you and your family are at the zoo, you can catch special events like living feeding sessions and talks with the zookeepers.
5. Spend a Day Learning at Saint Louis Science Center
Kids might think of museums as stuffy of boring, but learning at these cultural institutions can be both educational and a ton of fun.
General admission to the St. Louis Science Center is free. Here, kids can discover the joys of science through interactive demonstrations and exhibits. The Discovery Room lets kids from 1 to 8 years old play with water, learn about space, interact with live animals and more. The Science Center also has a Life Science Lab and an area for young engineers-in-training to build structures from the ground up.
Learning trips, like visits to museums, help set kids up for success, according to the National Education Association. An NEA study found:

95 percent of kids who took educational trips in their youth have higher high school graduation rates than kids who didn't.
63 percent of children who took educational trips in their youth have higher college graduation rates than kids who didn't.
59 percent of kids who took educational trips in their youth have better grades that kids who didn't.
So, a little learning outside of school can go a long way.
6. Get Up Close and Personal with Animals at Purina Farms
If you're looking for a quick day trip, Purina Farms could be the answer. The farm is a 45-minute drive outside of the city. You and the kids can enjoy a variety of animal-centric activities. Admission to the center is free, and so is parking on most days.
Activities include:
Wagon rides
Hayloft Play area
Cow milking demonstrations
Dog shows
Interactive pet exhibit
Baby animal petting area

Whether your kids have pets at home or just love animals, Purina Farm is sure to be a hit. You can even bring the family dog to some events.
This summer, watch for special events at Purina Farm including:
Countrytime BBQ and Bluegrass Festival
Pooch Playdate
Trucks and Tails
Petapalooza
7. Picnic at Laumeier Sculpture Park and Museum
Instead of eating inside, pack a picnic and bring the kids to an exciting outdoor spot for lunch. The Laumeier Sculpture Park and Museum has expansive outdoor grounds and indoor galleries filled with more than 80 different sculptures, many of which are larger than life. Your kids will love roaming around outside and looking at the contemporary pieces of art. Take your spread and find a spot on the park's 105 acres.
The park is always free and open all year round. While the sculptures are not meant to be climbed on, kids can have fun drawing what they see and talking about the pieces.
8. Get a Blast From the Past at the Missouri History Museum

The Missouri History Museum is easily one of the top 10 things to do in St. Louis with your kids. General admission to the museum is free, and the museum's exhibits are educational and fun. Learn about the history of the city in the Seeking St. Louis exhibition. Get a glimpse into the past in The 1904 World's Fair: Looking Back at Looking Forward exhibit. Kids will love the hands-on experience of the History Clubhouse. This section of the museum was created using insight from local families.
9. Explore St. Louis Union Station
St. Louis Union Station is a former railway station. Today, the grand building is a National Historic Landmark. You can take the kids to explore and enjoy the building's gorgeous architecture. Wander through the spacious Grand Hall to marvel at a soaring ceiling and stained glass windows.
Entrance to the station is always free. You can also check out the station's Memories Museum free of charge. The museum showcases the history of St. Louis Station with model trains and more.
10. Take a Trip Back in Time at Cahokia Mounds State Historic Site
Cahokia Mounds is a UNESCO World Heritage Site and State Historic Site. This ancient civilization is considered the most sophisticated prehistoric settlement to exist on the north side of Mexico. It's located over the state border in Illinois, but it'll only take you about 15 minutes in the car to reach the site from St. Louis.

Cahokia Mounds is the site of an ancient settlement, which once had approximately 120 mounds, according to the UNESCO website. Today, the site is 2,200 acres, and the largest standing pile is the 100-foot Monks Mound, according to the Cahokia Mounds website. Visitors are welcome to climb the mound.
Entrance to the site is free, although donations are encouraged and appreciated. Families are also welcome to take self-guided tours including the 6.2-mile nature and culture hike and tape tour. During June, July and August, the site also hosts regularly scheduled guided tours. Bring your family to learn about a piece of ancient human history.
11. Visit Feathered Friends at the World Bird Sanctuary
The World Bird Sanctuary is home to a variety of different birds and animals including:
Bats
Condors
Eagles
Falcons
Hawks
Owls
Parrots
Reptiles
Vultures
Families can walk through hundreds of acres of the sanctuary to see these birds and animals and learn about the importance of conservation. The nature park has miles of trails that pass by the birds' outdoor enclosures. Admission and parking at the World Bird Sanctuary are always free.
The World Bird Sanctuary offers great family-friendly things to do in St. Louis. The sanctuary holds free seasonal shows. Every weekend from Memorial to Labor Day, you can bring the kids for Amazing Animal Encounters. During these presentations, staff members will bring out birds, reptiles and mammals for the audience, and teach visitors about each animal.
12. Stroll Through the Missouri Botanical Garden

The Missouri Botanical Garden is a gorgeous collection of gardens. The 750-acre botanical attraction is home to three conservatories, several formal gardens, 23 demonstration gardens, international gardens, a Victorian District garden and more. Residents of St. Louis, the city and county, are welcome to free admission every Wednesday and Saturday before noon.
Walk through the gardens for a colorful and fragrant experience. If you have any junior gardeners or photographers, the Missouri Botanical Garden is a great thing to do with the kids in St. Louis.
The botanical garden also hosts the Whitaker Music Festival, a free summer concert series with performances every Wednesday evening from May -July. Pack a picnic basket, bring the family and enjoy an evening of music.
13. Celebrate the Bard at the St. Louis Shakespeare Festival
The St. Louis Shakespeare Festival is a great thing to do in St. Louis with your kids for free. The festival puts on productions in schools, on the streets and in the park.
Even if your kids are a little young to grasp the meaning of Shakespeare, they will still have a blast spending the evening watching the performances, seeing the costumes and taking in the gorgeous set design. Before each performance, the St. Louis Shakespeare Festival puts on the Green Show. The Green Show features jugglers, local music artists, magicians, dancers and more.
There is no shortage of St. Louis kids' events. You and your little ones can explore much of the city for free. Whether you're wandering through a museum or getting a glimpse of wildlife from across the world, there's always something to do.
If you're interested in finding more ways to keep your kids entertained and educated this summer, look up your local YMCA location for tips and activities. Families can also try a free membership trial to discover all the YMCA has to offer. Find out more about summer fun at your local Gateway Region Y.
All opinions expressed here are those of their authors and/or contributors and not of their employer.
Any questions or concerns regarding the content found here may be sent to info@gwrymca.org.