St. Louis is an incredible city with an overwhelming number of attractions and activities for both locals and visitors. However, if you have a little one, you know what it's like to try to figure out which activities will and won't work with a toddler in tow. The good news is that there are plenty of wonderful St. Louis attractions for toddlers. Here are 25 fun toddler activities in St. Louis to try:
1. Take a Stroller Tour Through the Contemporary Art Museum
The Contemporary Art Museum, located at 12580 Rott Rd., offers a great opportunity every month for you and your little one to enjoy the museum with a stroller tour. Join other parents and kids for a 45-minute stroller tour starting at 9 a.m. on the second Saturday of most months. If your toddler is 2 or older, also try joining the fun at a Morning Play Date at the museum. Children 2 and under are free, and admission for all other children is $5.
2. Explore the Magic House
The Magic House is a favorite spot in St. Louis for children of all ages, with four floors of fun and educational activities. It even features a three-story slide. The For Baby and Me play area, which includes a playhouse, baby gym, boat and more, is the perfect spot for crawlers to play and explore. The Magic House is located at 516 S. Kirkwood Rd. The price to get in is $11 for ages 1 and older.
3. Soak up Stories at the Missouri History Museum
Come to the History Clubhouse at 10:10 on Tuesday mornings for interactive storytelling time especially for toddlers. Then, if you want, stick around for the general storytelling time, which is well-suited to kids ages 2 to 5. In addition to listening to a storybook, children can also enjoy taking part in an activity or craft. Storytime is free. So head on over to the Missouri History Museum, located at 5700 Lindell Blvd.
4. Learn and Grow at the Saint Louis Science Center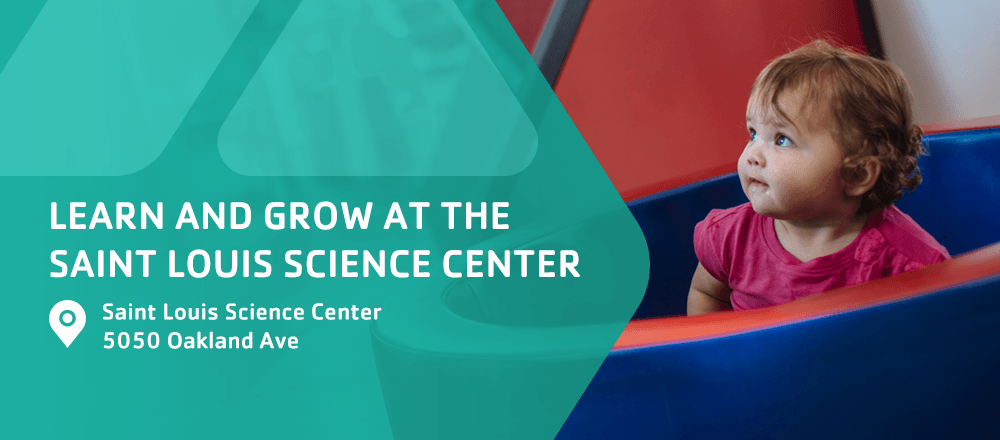 The Saint Louis Science Center, located at 5050 Oakland Ave., includes a Discovery Room that is perfect for children aged 1 up to 8. Toddlers can explore and use their imagination to become an astronaut, scientist and more. They will also be mesmerized by the huge saltwater aquarium. Tickets are $5, which will give you 45 minutes of non-stop fun.
5. Crawl and Cruise Around the Emerson Children's Zoo
If your toddler loves animals, then the Saint Louis Zoo, located at 1 Government Dr., is a must. Be sure to spend some time in the Emerson Children's Zoo, an indoor space perfect for crawlers and cruisers to explore. Admission to the Saint Louis Zoo is free, and getting into the Emerson Children's Zoo is free for the first hour of the day each day. After that, admission is $4 and is free for children under 2.
6. Explore Nature at Missouri Botanical Garden
Missouri Botanical Garden, located at 4344 Shaw Blvd., has two great areas for toddlers to explore. One is the Brookings Exploration Center, with a Family Tree Area where little ones can pretend and play with blocks and soft toys. Another great area is the Doris I. Schnuck Children's Garden, a two-acre garden with four distinct paths featuring kid-sized buildings, a tree house, steamboat, cave and more. Admission to Missouri Botanical Garden is $6 for locals and $12 forout-of-town visitors.
7. Play With Peers at Urban Fort Play Cafe
Urban Fort Play Cafe was started to encourage parents and children up to age 7 to gather to learn and play. Located at 1854 Russell Blvd., this cafe features a tree fort, a dress-up stage, slides, climbing walls, train tables and more. While your children play, you can sit with other parents and enjoy a cup of coffee or a healthy snack from the cafe. The cost for your first child is $8, and each additional sibling costs $6.50. You can also purchase a subscription package if you plan to come again and again.
8. Discover and Interact at Myseum
For fun with magnets, microscopes, musical trash cans and more, visit Myseum at 283 Lamp and Lantern Village Town and Country. This children's museum is home to over 30 interactive exhibits that are best-suited to children aged 2 through 12, and it features a dedicated toddler area perfect for your little one. Tickets for children aged 2 and up are $10.95, and children aged 1 and under can tag along for free. If you go, bring some socks to wear — they're required for the slide and inflatables.
9. Monkey Around at Monkey Joe's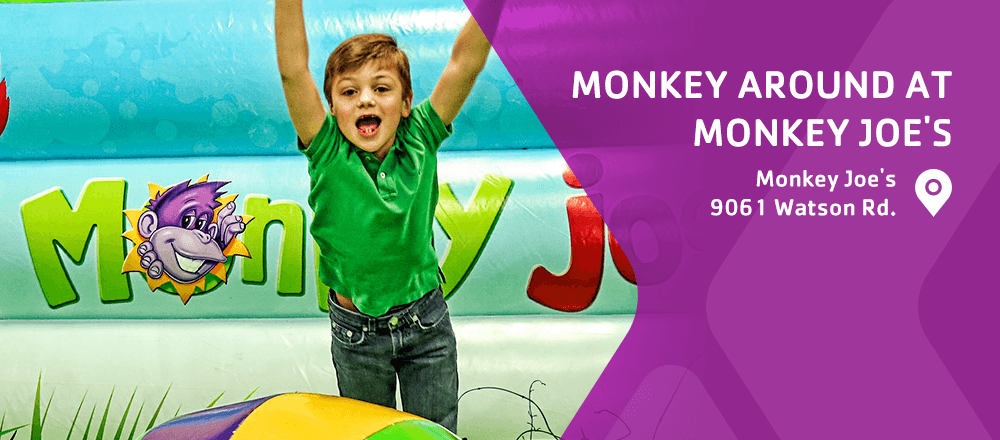 Monkey Joe's is a chain of indoor playgrounds, with a location at 9061 Watson Rd. in St. Louis. Kids can enjoy arcade games and playing in a bouncy inflatable world of jumps, slides and obstacle courses. All children under 12 are welcome, but your toddlers will be safe to bounce around with other little ones in the Mini Monkey Zone. Remember to bring socks for any kids who want to bounce. Monkey Joe's offers concessions, so you can get a snack after your tot has worked up an appetite.
10. Get Inspired at the Center of Creative Arts
Located at 524 Trinity Ave., the Center of Creative Arts (COCA) is a nonprofit community arts center that offers a variety of arts-focused camps and classes for all ages, including Early Childhood Classes for children under 5. Classes for young children include things like Artist Explorer, Dramatic Play and Little Happy Feet. Browse their website to learn more about current course offerings and costs.
11. Enjoy Story Times at Pottery Barn Kids
Pottery Barn Kids hosts a story time every Tuesday morning at 11:00 where your child can listen to favorite children's books read aloud. If you sign up to become a book club member, after attending five story times, you'll receive a special gift. The St. Louis Pottery Barn Kids store is located at 1745 South Lindbergh Blvd.
12. Get Creative at the Saint Louis Art Museum
If your toddler is approaching pre-school age, attend a Wee Wednesday at the Saint Louis Art Museum, located at 1 Fine Arts Dr. This program lasts one hour and involves a gallery tour, story time and art project, all of which are designed to expand your little tot's imagination. The event is free, but you must register beforehand. Parents must stay with their kids.
13. Make Melodies at the Shock City School of Music
Located at 2200 Gravois Ave. #100, the Shock City School of Music is a great place to introduce your toddler to the joys of music. The school's Parent & Me music class is designed for parents and children up to age 5 and allows you to interact with your child as they learn about music. The Toddler Jams music class is another great class where toddlers can develop their understanding of music with the help of their parents. Another fun class that involves dance, as well as music, is Zumbini®. This high-energy class is geared toward children up to age 4 and their parents.
14. Strike a Pose at Southtown Yoga
Southtown Yoga, located at 1905 Park Ave., hosts a yoga class especially for parents and children. The class is called Big Yogi, Little Yogi and is a great way for you and your little one to stay active together. You won't just be receiving yoga instruction. The instruction on poses comes with songs, readings, art and games. The cost is $90 for six sessions or $18 to drop in for a session.
15. Exercise Your Imagination at City Museum
City Museum is a major attraction for families with children of all ages in St. Louis. The museum is housed in a 600,000 square-foot factory and includes a variety of ways to play and explore. While there are a lot of activities more geared to older kids, younger ones will love the Toddler Town. There are lots of ways to play and explore in this town, and everything is designed to be safe and just the right size for little ones. There's also plenty of seating for parents. Admission to the museum is $14 for ages 3 and up.
16. Take a Ride Through Grant's Farm
Grant's Farm is named after Ulysses S. Grant, whose historic home is located on the farm. The 281 acres is now a wildlife preserve and home to over 100 species of animals, including exotic animals like antelope and zebra. You can ride a tram through the farm to see these animals roaming free. Also be sure to visit the Budweiser Clydesdale Stables, where as many as 15 foals are born every year.
17. Attend Toddler Tuesdays at the World Chess Hall of Fame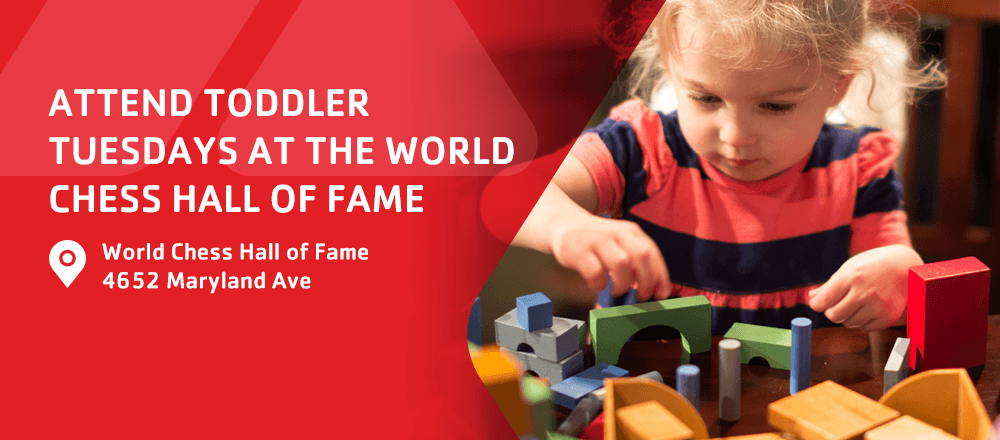 The World Chess Hall of Fame probably wouldn't be the first place you'd think of to bring your toddler, but every Tuesday at 9 a.m., the Hall of Fame welcomes children up to age 3 along with their caregivers for Toddler Tuesdays. This is a great place where parents can enjoy socializing and learning educational tips and children can engage in activities that promote creative and cognitive development. You can also look forward to light refreshments each time. The Hall of Fame is located at 4652 Maryland Ave., and the cost is $5 per adult/child pair.
18. Explore the Sophia M. Sachs Butterfly House
Bring your toddler to the Sophia M. Sachs Butterfly House to explore. The 8,000-square-foot glass conservatory is home to over 60 species of butterflies and even more varieties of tropical plants. Note that strollers are not permitted in the conservatory. In addition to walking through the conservatory, you can tour a demonstration garden and explore lots of other insects in the exhibit hall. The Butterfly House is located outside the city, in Faust Park at 15193 Olive Blvd., Chesterfield. The cost of admission is $5 for children aged 3 to 12 and $8 for adults. Children 2 and under are free.
19. Take a Ride on the St. Louis Carousel
Who doesn't love a carousel? This particular carousel is not only fun to ride but is also historical. The St. Louis Carousel was the only thing that survived the 1963 fire that destroyed the Forest Park Highlands amusement park. Today, the carousel is housed indoors in Faust Park at 15189 Olive Blvd., Chesterfield — the same park that is home to the Butterfly House. So, when you get done seeing the butterflies, let your little one take a $2 ride on a beautifully carved horse or deer and enjoy this tradition that has entranced children for many years.
20. Climb and Play on the Turtle Playground
For over 50 years, the Turtle Playground, located at the intersection of Oakland and Tamm avenues, has fascinated and entranced children. St. Louis artist Bob Cassilly was commissioned by Sonya "Sunny" Glassberg to design a collection of massive turtles, turtle eggs and a snake, all made out of concrete, as a gift for the children of St. Louis to enjoy. The sculptures range in length from seven to 40 feet.
21. Play Outside at Citygarden
Citygarden is an urban park and sculpture garden located at 801 Market St. You may not think of a sculpture garden as something that would appeal to toddlers, but they can touch and even climb on the sculptures. They may also be fascinated just to look at large sculptures of rabbits, a Pinocchio look-alike and more. There is also plenty of open space to roam and fountains and wading pools to splash around in. And, best of all, it's free.
22. Get Hands-On With Nature at Suson Park
Suson Park is a 98-acre South County park that features a whole host of outdoor activities, including a playground, fishing lake and a working animal farm. Kids can see and interact with a variety of barnyard animals, such as pigs, sheep, goats, horses, chickens and more. They can even watch a cow get milked. The park, which is located at 6073 Wells Rd. is open daily, and admission is free.
23. Learn and Play at the National Museum of Transportation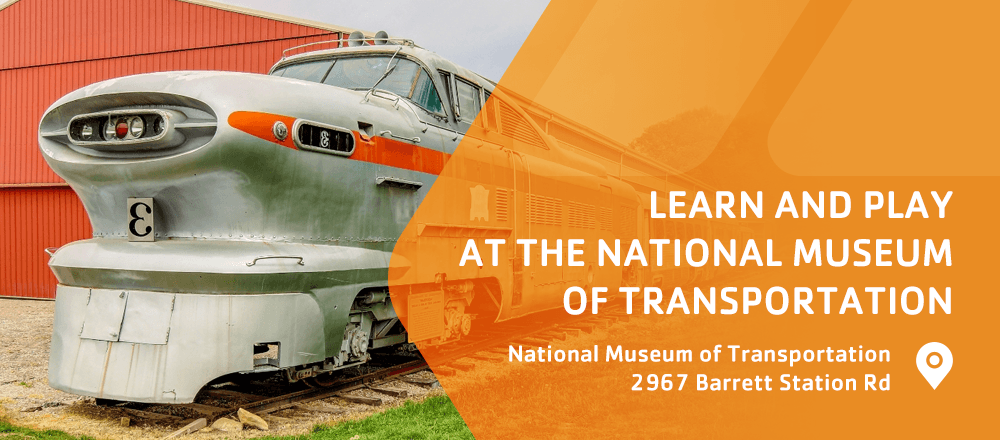 The National Museum of Transportation, located at 2967 Barrett Station Rd., is a fascinating attraction for children and adults alike. Toddlers will especially enjoy the Creation Station, an educational play area designed for children ages 5 and under. In addition to the self-directed play, kids are led in crafts and activities. You can visit Creation Station on weekday mornings or on the first and third Sunday of the month. In addition to your museum admission, an hour in Creation Station costs $2 for ages 1 and up. Your child can also take a ride on the miniature train for $5.
24. Read and Discover at Saint Louis Public Libraries
Public libraries are a great place to take your child for all sorts of programs, including storytimes, movies, special talks, activities and more. St. Louis is home to 16 libraries. At St. Louis public libraries, little ones can enjoy variations on story time, including multilingual storytime and storytime theater. It's never too early to introduce your child to the magic of a good story and stoke their interest in reading.
25. Get Involved in Programs at the YMCA
When you can't be with your child, you can trust that they'll be well cared for and will learn and have fun in the YMCA early childhood education center. The Y also offers an Early Learning Readiness program, where children ages zero to five can begin to develop academic skills, and caregivers and parents can learn how to further their education at home.
Learn More About All the Programs at the YMCA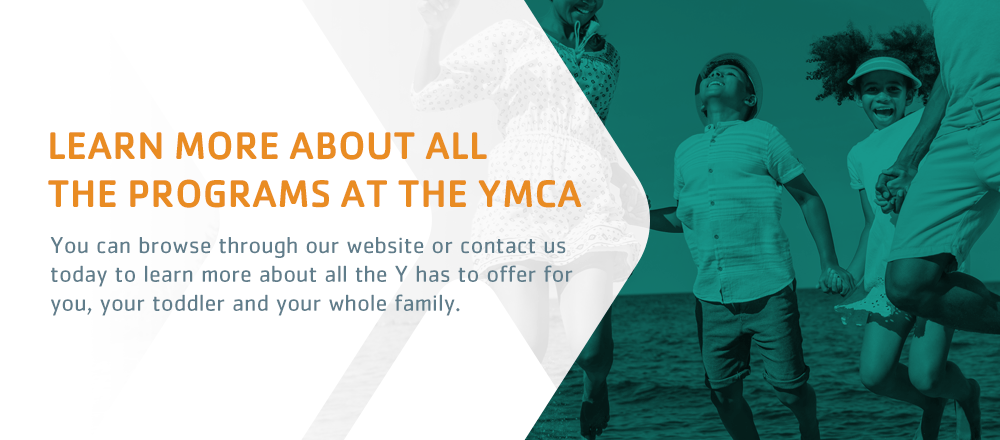 The YMCA has long been a great place for communities and families to come together to learn and grow. There are 24 Gateway Region YMCA locations throughout the St. Louis and Southwestern Illinois region, which all offer a wide range of programming for the whole family, including programs in early childhood development.
You can browse through our website or contact us today to learn more about all the Y has to offer for you, your toddler and your whole family.