From YMCA executives to volunteer leadership, everyone here is passionate about making the Gateway Region a better, healthier place.  At the Y, we are working together to making lasting personal and social change in our community. Meet our leadership team below. If you're interested in being part of our cause and making an impact in our community, check out our job opportunities here.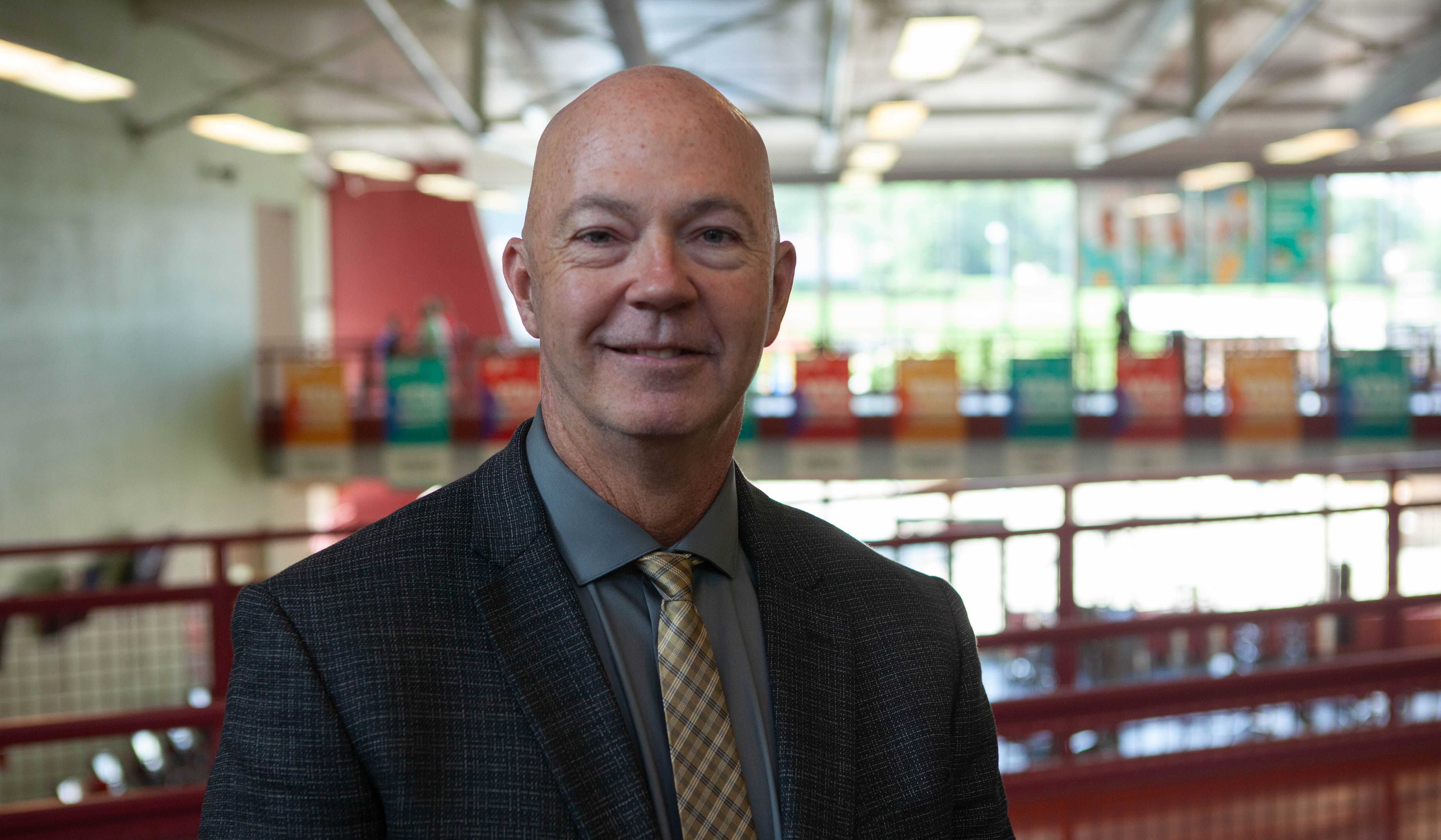 Tim Helm, President and Chief Executive Officer
Tim Helm currently serves as the 12th President and Chief Executive Officer of the Gateway Region YMCA, one of the region's leading nonprofits serving more than a quarter-million individuals annually through programs and services that nurture the potential of every child and teen, promote health and well-being, and encourage positive social change.

Tim came to the Gateway Region YMCA in 2014, and in his first year, led the successful merger of the YMCA of Greater St. Louis and the YMCA of Southwest Illinois to become the Gateway Region YMCA. Tim also launched the Association's long-term strategic planning process that guides organizational excellence, cultural improvement, and social responsibility to most effectively respond to growing community needs and position the Y for continued growth in the region. Since Tim arrived, the Association has grown from just over 38,000 membership units with an annual budget of $52 million, to more than 55,000 membership units with a $75 million budget.

Prior to joining the Gateway Region YMCA, Tim served as the President and CEO of the YMCA of Greater Dayton. During his tenure there, the Dayton Y grew from a $4.7 million annual budget with four branches and 2,100 membership units to a $25 million budget with 11 branches and approximately 20,000 membership units.

Before 2002, Tim held several other positions with the Dayton Y, including Branch Executive, Vice President of Operations and Senior Vice President. Before joining the Dayton Y in 1996, Tim served a variety of roles for the YMCA of Greater Cincinnati from 1989-1996. Tim has also assumed leadership positions on a number of national committees, including as the Chair of the YMCA Mid-Majors Group and as the Vice Chair for the National Board of Directors for the Association of YMCA Professionals and currently serves on the YMCA Employee Benefits Committee, the YNAN Steering Committee and the YMCA Guardians for Child Protection.

Tim is a graduate of the University of Wisconsin-Eau Claire. Tim is married to Heather May, and between the two of them, they have seven children.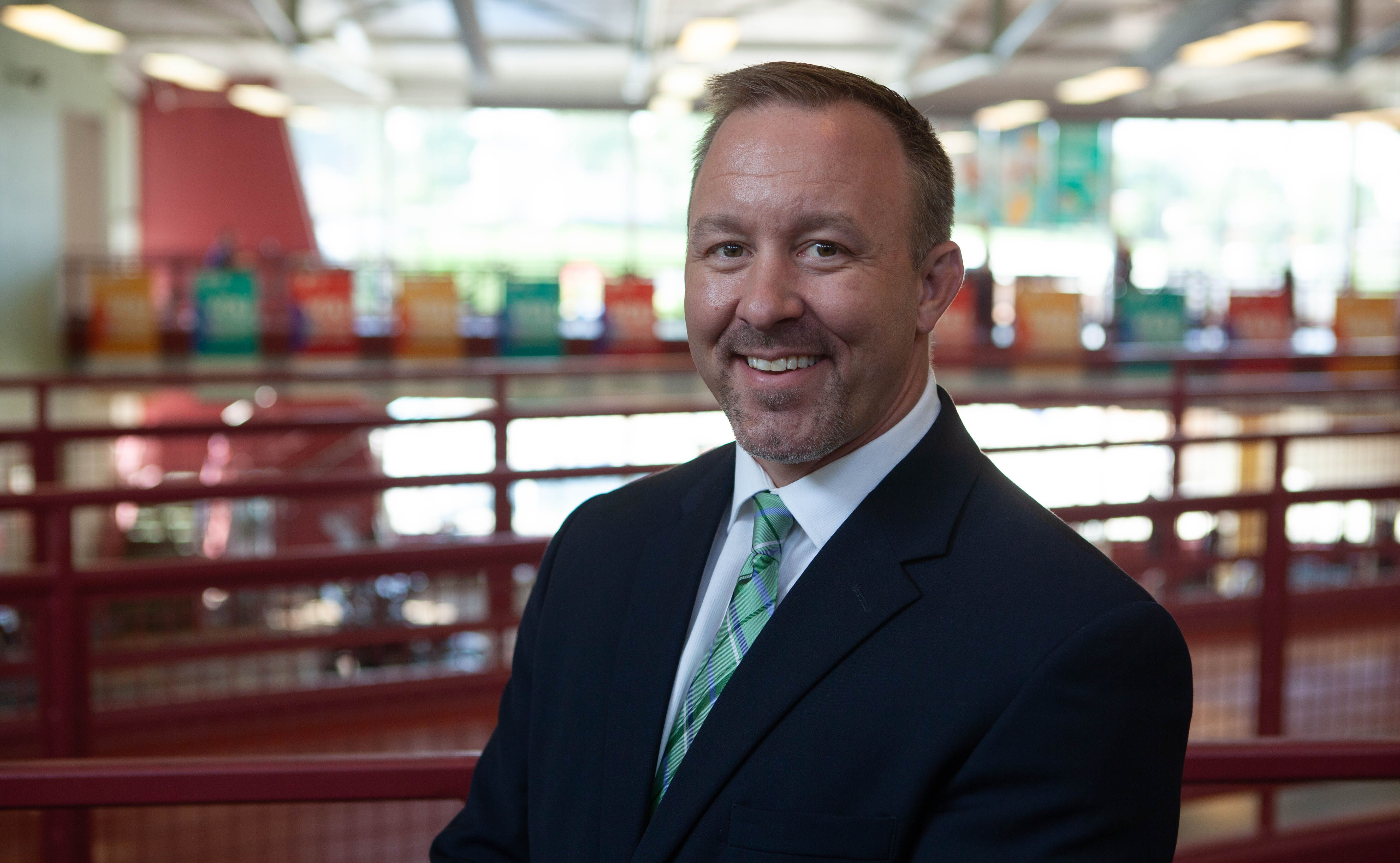 Jared Beard, Executive Vice President and Chief Operations Officer
A 20-year YMCA professional, Jared Beard oversees the Gateway Region YMCA's strategic direction in healthy living, youth development, and social responsibility.

He came to Gateway Region YMCA in September 2015 from the YMCA of Southwest Illinois, where as the interim President and CEO from 2013 to 2015 he worked directly with volunteers and staff on the final phase of a strategic alliance to form the Gateway Region YMCA by merging the YMCA of Southwest Illinois and the YMCA of Greater St. Louis. The combined association now serves 13 counties, provides $6.3 million in financial assistance, relies on 7,000 volunteers and serves nearly 300,000 individuals through 24 branches across diverse communities in Missouri and Illinois.

As a strategic priority, he has also aligned the organization's strategic plan and $55M comprehensive campaign to meet some of the most critical needs facing the region. This campaign is targeted at Bridging the Opportunity Gap, Connecting Communities and Cultivating Health Equity.

Prior to St Louis, Beard served as the Interim President and CEO, Vice President of Operations and Branch Executive Director at the YMCA of Southwest Illinois from 2008 to 2015. Under his leadership, the YMCA experienced tremendous growth adding branches through a hospital partnership and completed the acquisition of a neighboring independent YMCA. He also earned significant financial resources and credibility for the Y in the regional health arena by placing an emphasis on innovation, chronic disease prevention programs, proven results and scalability.

As part of the National Pioneering Healthy Communities Movement (PHC), Jared was part of a grassroots coalition that collectively generated over $1.5M to the region through local partnerships and policy change. The funding has fueled regional health improvements through complete streets agreements, coordinated school health programs and an annual health policy summit.
He also served as the CEO of the Ottumwa (IA) YMCA from 2004 to 2008 and served as a Program Director from 2001 to 2003. He got his start as a lifeguard and wellness staffer with the YMCA of Greater Des Moines from 1996 to 2001.

As an advocate for lifelong learning, Jared holds a PhD in Nonprofit Management, a Master's Degree in Organizational Management, a Bachelor's Degree in Exercise Science/Sports Management and a Certificate in Fund Raising Mgt. He is also a Certified Fund Raising Executive through CFRE International.

Leadership Staff
Judy Abrams - Senior Vice President, Chief Financial Officer
Wendy Cornett-Marquitz, CFRE - Senior Vice President of Philanthropy & Chief Development Officer
Deborah Tallo - Senior Vice President, Human Resources
Cathie Degler - Vice President, Human Resources
Dan Schulze - Vice President, Business Administration
Keelyn Krill - Vice President, Membership & Healthy Living
Steve Mastorakos - Vice President, Marketing & Communications
Laurie McTearnen - Vice President, Child Care & Inclusion Services
Melissa Lickert - Vice President, Accounting and Controller
Ty Wagner - Vice President, Property Management

DISTRICT OPERATIONS
Matt Clark - District Vice President, South District
Tricia Meinhold - District Vice President, West District
Matt Thompson - District Vice President, City District
Ken Strawbridge - District Vice President, East District