You are here
Do You Know Your Family Health History?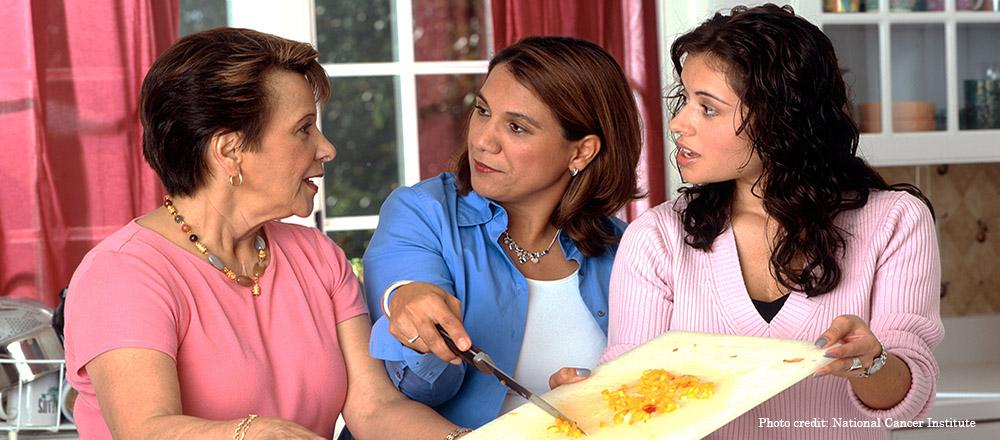 Knowing Your Family Health History Could Save Your Life or a Loved One's
We inherit many things from our parents – mannerisms, physical characteristics and, of course, genes. Because we have many genetic factors in common with our family members, and genetic factors can play a role in many medical conditions, it is important to know what conditions have been diagnosed in your family in order to help maintain your health.
Talk with your family members about current and past medical conditions, and tell your doctor what you learned. Make sure to include chronic and common conditions, such as diabetes, heart disease, high blood pressure or any forms of cancer. Many of these conditions can be influenced by nongenetic factors that you might have in common with your family members, such as similar eating, drinking and exercise habits. Sharing your family health history can help your doctor know what factors to look for during your personal health checkups. Your doctor may also be able to recommend specific steps to help prevent or reduce your risk for certain illnesses. If you're a parent, your family health history could help your children, too.
Some families may also have a history of less common diseases that are caused by specific gene mutations. In these families, there may only be one affected relative, but other family members may be at risk of developing the condition later in life or having a child affected by the condition. In these cases, it may be appropriate to meet with a genetic counselor who can help you gather more information and decide whether genetic testing may be right for you.
The National Institutes of Health (NIH) has tools and resources to help you collect and share your family health history. They offer tips for getting the conversation started, as well as a tool – My Family Health Portrait – where you can organize your family health history and learn more about conditions that may run in your family. This website is secure, confidential and free to use. At your next family gathering, consider using these tools to create a family health history that you can share with your relatives and your doctor.
Your Disease Risk, a free online personal assessment tool, also helps determine your risk of disease, including cancer, and provides personalized tips for reducing that risk and improving your health. Watch Siteman Cancer Center's video of why knowing family health history is important, and learn how to document yours today.
Written by Erin Linnenbringer, PhD
Erin Linnenbringer, PhD, is an instructor of surgery at Washington University School of Medicine in St. Louis. She is also a board-certified genetic counselor. Her research explores the complex interplay among social, behavioral and genetic factors, their subsequent implications for population health and health disparities, and using precision medicine to help reduce cancer disparities in underserved populations.
All opinions expressed here are those of their authors and/or contributors and not of their employer.
Any questions or concerns regarding the content found here may be sent to info@gwrymca.org.