You are here
Desserts: A Bittersweet Battle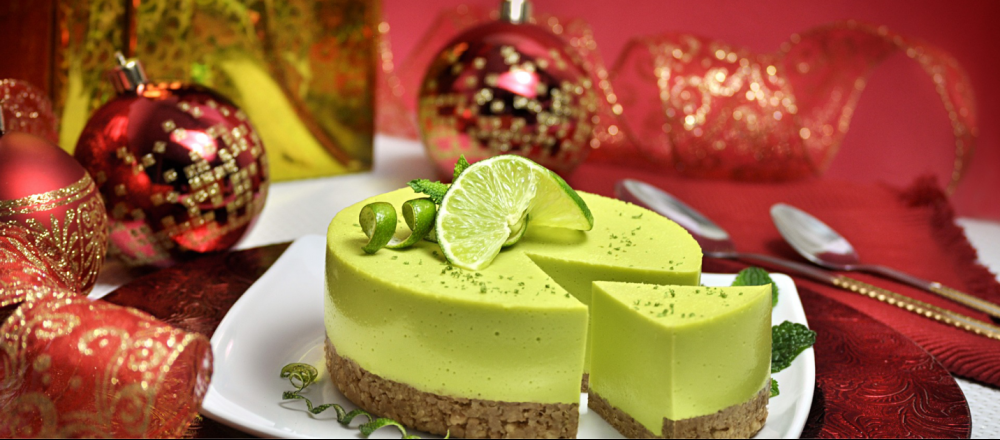 Every year, I am invited to several of holiday parties. I love going. I love the tradition, laughter, fun, and memories shared between party goers. And I love the eating of favorite holiday foods. I always offer to bring something to share, and every year, for every party, when I ask what can I bring, I get the same request… "Can you bring a dessert?"
Dessert? What is it about wanting a dietitian to bring a dessert to a party?
Am I typically asked to bring desserts to gatherings because, as a dietitian, my desserts are somehow seen as being healthier? Are desserts brought by others not considered healthy because "healthy desserts" are an oxymoron?
Since this is the time of year where desserts are galore, I wanted to share some secrets, tips, and tricks to help the desserts you make, bake, or eat, become a little healthier!
We must start by acknowledging that there ARE healthy desserts and healthy desserts CAN be delicious. When selecting a dessert to make or bring, it is not just about choosing something delicious and sweet. It is a combination of what you can add to your diet through your dessert as well as what the dessert doesn't have - like the added calories, sugar, or fat. A great example of this is a fruit or vegetable-based dessert. Fruits and vegetables are packed with fiber, antioxidants, vitamins and minerals, and they are relatively low in calories, fat, and added sugar. Try using pears or pumpkin puree for a pop of health. And experiment with adding protein, like Greek yogurt in a parfait or making a flan (think eggs!). Protein, combined with fiber from fruits and vegetables, will help keep you fuller longer. If you feel fuller longer, you will be less likely to eat more food and pack on the added calories.
But it's not always about what you can add to your diet through your dessert. Sometimes, it is about making substitutions to slash added sugar and fat.
I completely believe that recipes are meant to be played with, such as the pumpkin pies I made and modified this Thanksgiving to be healthy. If you are wondering how I made a healthy pie, well the secret is in the crust. I substituted almond flour for traditional flour. Almond flour is made from almonds and cuts down on the carb content of the crust, adds fiber, and increases the protein content.
Using almond flour (or even whole wheat or coconut flour, 2 other substitution options for white flour) not your thing? There are other substitutions you can make in recipes. If a recipe calls for pecans, try walnuts - they are higher in heart-healthy omega 3 fatty acids. Want to cut down the fat in general? Try using applesauce in place of oil or butter. Use a one to one ratio, meaning if the recipe calls for 1 cup of butter, use 1 cup of applesauce. If you are new to substituting ingredients, you can always start small by mixing the true ingredient (like white flour or butter) with its substitute (like whole wheat/coconut/almond flour or applesauce).
No don't need to stop with just substituting butter - think added sugar. You can always use a sugar substitute, such as stevia in place of traditional cane sugar, powdered sugar, brown sugar, or even sugar in the raw. Stevia is a natural sugar substitute derived from the stevia plant. Stevia is 200 times sweeter than sugar, so a little goes a long way! It comes in a liquid or a powdered form, both which can be found in just about all grocery stores now. If you use stevia to cook or bake with make sure you check the substitution amounts - 1 teaspoon is the equivalent to 1 cup of sugar.
If you don't want to substitute, experiment, add, or slash anything… think about serving size. You've probably heard the lecture on portion sizes a thousand times over - but that is because it is true! So take your favorite calorie-ridden dessert and bake it in mini muffin tins or serve it on miniature plates or bowls. By cutting the portion sizes - and eating foods high in calories, fats, and added sugars in moderation - you are steering your holiday eating towards a healthy path.
When it comes to making a healthy dessert, the sky's the limit! A dietitian doesn't need to bring the dessert for it to be healthy. Making some simple changes can help enhance your nutrition - and keep your waistline in check this holiday season!
Written by: Amanda Marsh, RD LD, Chesterfield Family YMCA
All opinions expressed here are those of their authors and/or contributors and not of their employer.
Any questions or concerns regarding the content found here may be sent to info@gwrymca.org.