Cultural and Linguistically Appropriate Services in Health Care (CLAS Standards)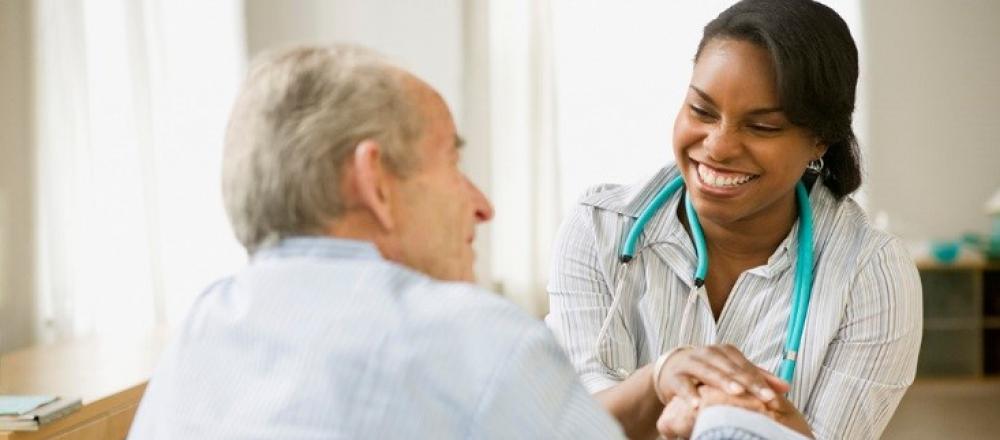 Over time, hospitals, health clinics and healthcare professionals have come to understand how culture can affect health and health behaviors. Whether it is our definition of health, what we believe causes a disease or how we think illness should be treated, culture matters. Because of the importance of culture, many organizations and agencies are attempting to develop cultural competence, but what does this actually mean. Major initiatives have developed to give healthcare institutions and providers clearer guidance on activities and practices to assure that all patients receive high quality, respectful, evidence based care. The Enhanced CLAS standards were issued to support this effort and consist of a Principle Standard and fourteen additional standards.
The definition of cultural competence used by the U.S. Department of Health and Human Services Office of Minority Health's National Standards for Culturally and Linguistically Appropriate Services in Health Care (CLAS) is "care and services that are respectful of and responsive to the cultural and linguistic needs of all individuals."1 In support of this definition, it is understood that trusting relationships are important in efforts to provide culturally competent care. The CLAS standards recognize this in the Principle Standard. The Principle Standard calls for "effective, equitable, understandable, and respectful quality care and services that are responsive to diverse cultural health beliefs and practices, preferred languages, health literacy, and other communication needs".2 By definition, healthcare services, treatments and explanations should be given in a patient's preferred language and should take into account his/her cultural preferences. It is understood that from the first telephone call to make an appointment to attempts to pay for your care, services should be respectful, understandable and responsive to the patient. So what do the CLAS Standards mean for patients?
The fourteen standards that follow the Principle Standard are designed to assist institutions and providers to achieve the goals outlined. Standards 2-4 focus on the make-up and training of the healthcare workforce. These three standards indicate that everyone involved in a healthcare system has a role in assuring that patients are treated with respect and receive the best care available. To make this a reality, organizations are asked to consider whether their boards, executives, administrators, providers and staff are diverse and whether or to what extent those employed reflect the community served. In addition, it is expected that all employees at every level are trained on the CLAS standards and engage in the actions and practices recommended at their level of patient interaction and care.
Standards 5-8 are likely the most familiar standards to both patients and providers. These standards focus on patient communication and language assistance. Services, treatment and explanations in the preferred language of the patient, providing interpreters and translated materials as needed, are required, but the standards go beyond this general statement. Language and communication requirements apply to those with sensory deficits (those with hearing and vision needs/limitations) and low literacy, as well. This means that braille, large print, TTY lines and plain language materials should be available to patients who need these services in order to participate effectively in their care. These standards also require that patients be informed of their rights to language assistance and communication in their preferred language and that all language services be provided by competent individuals. Patients should not feel that they must provide for their language and communication needs and should not feel ashamed or afraid to request the help. The CLAS standards assist patients in protecting their rights to privacy and confidentiality by making it clear that family members and friends generally should not be relied upon to provide communication assistance in settings affecting critical needs, such as healthcare.
The final set of standards are newer and focus on organizations and providers taking responsibility for assuring that all patients receive the high quality, evidence-based care that they need, regardless of race/ethnicity, income, education, sex, sexual orientation, language, etc. Healthcare organizations are asked to perform needs assessments and use data to allocate resources to meet the needs of the communities that they serve. The standards recognize the role of community engagement in the production of positive health outcomes. Healthcare organizations and leaders are advised to create opportunities for community members to provide input on the care that they receive through advisory boards, surveys, etc. In addition, the standards expect that there are grievance procedures in place and that patients are made aware of these so that they can advocate for themselves. Importantly, the standards advocate for the use of outcome data to determine if all patients are experiencing the desired and expected outcomes of treatment. When disparities are observed (whether based on race/ethnicity, income, education, language, sex, language, etc.) providers and institutions are expected to use the data to develop plans to improve the services provided and to monitor for improvement.
This is just a brief summary of how the CLAS Standards attempt to assist providers, healthcare and other institutions addressing critical needs to exhibit cultural competence. Documentation is available to provide specific strategies and examples to assist organizations and practitioners at a variety of levels to improve their cultural competence efforts.
Written by: Vetta Sanders Thompson, PhD, is a Professor at the Brown School and Co-Director of the Institute for Public Health, Center for Community Health Partnerships and Research (CCHPR) at Washington University in St. Louis. Her research focuses on racial identity, the implications of race and culture for mental health and health promotion, and determinants of disparities and inequities among ethnic minorities. Dr. Thompson is a licensed psychologist and health service provider in the state of Missouri
References
Jacobs CG. National Standards for Culturally and Linguistically Appropriate Services in Health Care: Ensuring Health Care Quality for All. U.S. Department of Health and Human Services, Office of Minority Health. 2012; http://www.diversityconnection.org/diversityconnection/leadership-conferences/2012%20Conf%20Docs/Enchancing_Health_Care_with_CLAS.pdf. Accessed July 4, 2016.
US Department of Health and Human Services, Office of Minority Health. National standards for CLAS in health and health care: A blueprint for advancing and sustaining CLAS policy and practice. 2013; https://www.thinkculturalhealth.hhs.gov/pdfs/EnhancedCLASStandardsBlueprint.pdf. Accessed July 4, 2016.
Photo: Checking in with a Patient by Myfuture.com (Flickr CC license, CC by 2.0)
All opinions expressed here are those of their authors and/or contributors and not of their employer.
Any questions or concerns regarding the content found here may be sent to info@gwrymca.org.