You are here
Choosing the Right Healthcare Plan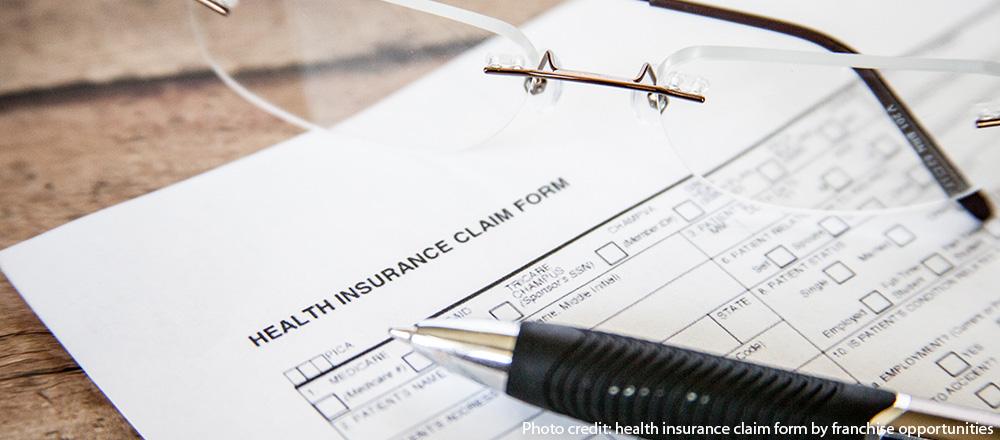 Picking the right insurance plans for you and your family can be challenging. Weighing monthly premiums and co-pays against yearly deductibles, and comparing the benefits different plans offer, can make your head spin.
The less familiar people are with health insurance language, the more trouble they have choosing the right plan for them and their families. And it is hard to calculate how much you might spend on each plan if you don't understand the differences between them.
If you find health insurance overwhelming and confusing, you are not alone. Fewer than 25 percent of uninsured individuals feel confident that they understand basic health insurance terms and concepts, especially about terms like deductibles (the amount you have to pay in full each year before your insurance starts sharing the costs of healthcare) or out-of-pocket maximums (the highest amount you have to pay each year, not including monthly premiums or services not covered in your plan). When people have trouble understanding insurance information, it can keep them from enrolling at all, or prevent them from choosing the best health insurance plan for their needs and budget.
What steps can you take to learn about health insurance and choose a plan that best fits your needs?
As you look for health insurance, you should consider:
The tradeoffs between the monthly bill (called the premium) and the deductible.
Most plans with a low monthly bill have a higher deductible. You will have to pay the full cost of health care bills until you reach that deductible amount, before your insurance starts sharing the cost of care.
People who are younger and healthier may find these plans to be a good deal. But many people who require a lot of care (going to the doctor often, buying prescription pills, sometimes needing care from a specialist) might find that plans with a slightly higher monthly bill and a lower deductible can be better suited for them.

Whether it is important to you to see specific doctors.
Some doctors are not in-network. Doctors or health care providers who work with your health insurance plan in-network usually cost less to see than those who are out-of-network. Some plans do not cover out-of-network providers at all.

The drugs a health insurance plan will cover.
If you take prescription drugs, you should think about the formulary. The formulary is a list of prescription drugs that your health insurance plan will cover. Some plans make you get a note from a doctor before you can use a drug that is not on this list. Others may make you pay more for drugs that aren't on their formulary.
If this still sounds confusing and you want to learn more, below are resources that might help you:
If you live in Missouri, the Cover Missouri Coalition has excellent resources to help you find free in-person enrollment help, or find an online chat or toll-free call center from home or work.
If you live in Missouri, want to learn about health insurance terms, and want a personalized estimate of how much each plan in the Affordable Care Act (ACA)/Obamacare marketplace might cost you and your family, visit the Show Me Health Plans site. This is a free tool that I developed with my colleagues at Washington University in St. Louis and tested in research studies.
Outside of Missouri, Clear Health Analytics has a tool that can help you compare plans and their potential costs.
If you get health insurance through your job, your human resources department should have tools available to help you learn about your health insurance options. Check on your human resources website or call the benefits coordinator.
If you qualify for Medicare, it can feel quite overwhelming to decide what plan to choose. Luckily, each state has a free State Health Insurance Assistance Program (SHIP): https://www.shiptacenter.org/. SHIP can help you figure out whether you want basic Medicare coverage or extra coverage for things like prescription drugs. It can also help you weigh the pros and cons of having coverage nationwide or for limited, local networks of providers and hospitals.
No matter what type of insurance you get, there are places to go for support. Don't be afraid to ask for help. The process of applying for coverage and selecting a health plan requires understanding insurance terms, calculating complicated costs and assessing your chance of having unexpected health issues come up in the year. These resources can help you start shopping for a health plan that best meets your needs and budget.
Written by: Dr. Politi. Dr. Politi is a health psychologist and associate professor of surgery in the Division of Public Health Sciences at Washington University School of Medicine and a Siteman Cancer Center research member. Her primary research interests include health communication and shared decision-making. Her work helps patients and the public understand health information, explore what is important to them when making health decisions, and collaborate to make evidence-informed decisions that meet their needs. She also trains health care professionals, public health advocates, and members of the public interested in shared decision-making and patient engagement.

Photo credit: health insurance claim form by franchise opportunities (Flickr CC License, CC by 2.0).
All opinions expressed here are those of their authors and/or contributors and not of their employer.
Any questions or concerns regarding the content found here may be sent to info@gwrymca.org.