Alzheimer's Caregiving and What You Should Know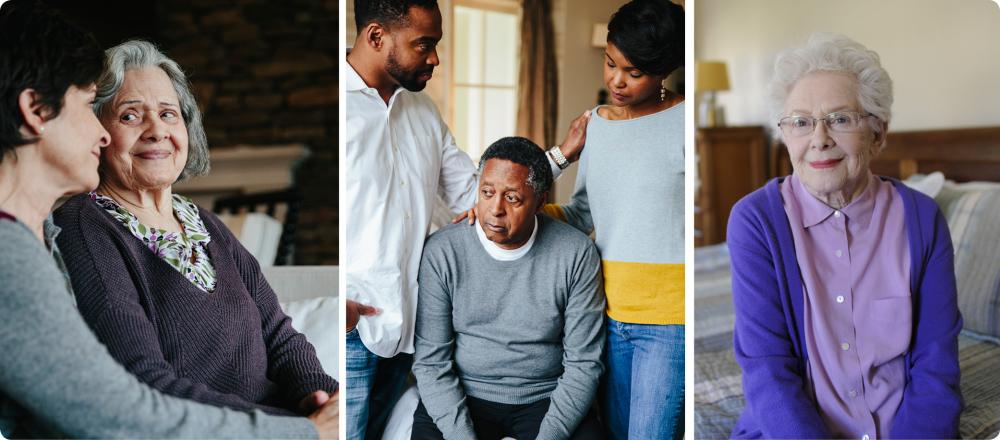 Alzheimer's Caregiving is Exceptionally Demanding
A new study released by the Alzheimer's Association shows that caring for someone with Alzheimer's often exacts a significant physical, mental and emotional toll on the caregiver.
According to the Alzheimer's Association 2017 Alzheimer's Disease Facts and Figures report:
The level of assistance provided by caregivers of people with Alzheimer's or other dementias tends to be extensive, compared with caregivers of other older adults. For example:
Alzheimer's caregivers are more likely to assist with activities of daily living such as bathing and dressing.
Caring for someone with Alzheimer's frequently requires managing emotional, mental and behavioral issues, as well as neuropsychiatric symptoms such as anxiety, apathy, and lack of inhibition.
Caregivers of people with Alzheimer's provide care for a longer time, on average, than caregivers of older adults with other conditions. Data shows that people age 65 and older survive an average of four to eight years after a diagnosis of Alzheimer's, and some live as long as 20 years with the disease.
Caregivers for people with Alzheimer's report that their own physical health has gotten worse due to care responsibilities.
Similarly, as the Alzheimer's symptoms worsen and the amount of care needed continues to increase, caregivers report their own high rates of stress, anxiety, and depression.
These findings illustrate the need for caregivers to take proactive steps, such as:
Finding out what resources are available. Adult day programs, in-home assistance, visiting nurses and meal delivery are just some of the services that can help with the management of daily tasks. Contact the Alzheimer's Association 42/7 helpline - 800.272.3900 to find available local resources.
Asking for help. Let your family and friends know what's going on; and ask and accept their help. Be specific with what type of assistance you could use.
Seeking support. Talk with other caregivers and find a regular support group.
Becoming an educated caregiver. As the disease progresses, new caregiving skills may be necessary. The Alzheimer's Association offers programs to help better understand and cope with the behaviors and personality changes that often accompany Alzheimer's.
Taking care of yourself. Visit your doctor regularly. Watch your diet, exercise and get plenty of rest. Making sure that you stay healthy will help you be a better caregiver.
Making time for yourself. As a caregiver, it's hard to find time for yourself, but staying connected to friends, family and activities that you love is important for your well-being. Even if it's only 30 minutes a week, carve out some time just for yourself.



All opinions expressed here are those of their authors and/or contributors and not of their employer.
Any questions or concerns regarding the content found here may be sent to info@gwrymca.org.