You are here
8 Ways Prevention Works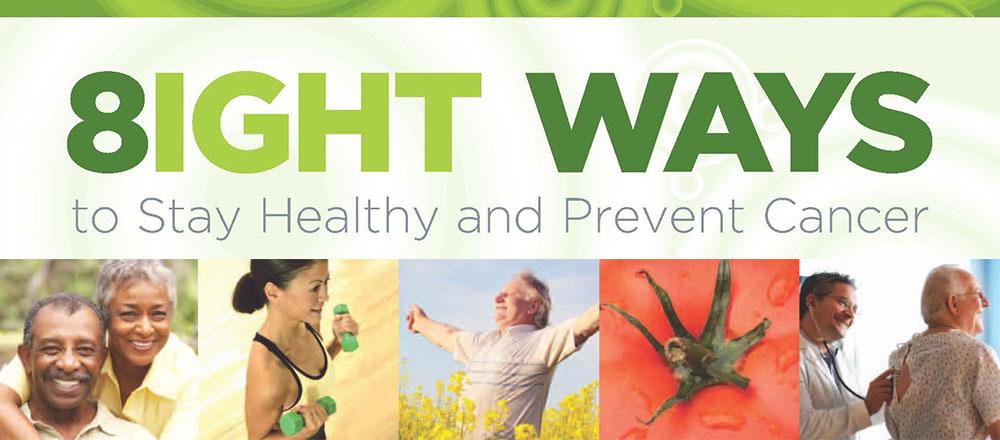 One of the great findings from the last 30 years of medical research is that prevention works. Healthy behaviors that most of us can do can prevent half of cancers, as well as lower the risk of diabetes, heart disease, stroke and osteoporosis. In fact, prevention is one of the most powerful and underused tools in healthcare today.
To help people improve their overall health and lower their risk of cancer and other diseases, our team in cancer prevention and control at Washington University School of Medicine in St. Louis and Siteman Cancer Center have put together eight straightforward lifestyle tips. Some are easier than others; some are harder. But each is important and, together, can have a big impact on lowering your risk.
As we move into 2017, take a look at the list and choose one or two to work on and build slowly from there. It's a new year. You've got this.
8 Ways to Stay Healthy and Prevent Cancer
1. Maintain a healthy weight
Focus on maintaining weight, and then begin to work towards losing weight. Concentrate on a diet full in vegetables, fruits and whole grains. Add physical activity when you can. Other quick tips include avoiding too much screen time and choosing smaller portion sizes at meal time.
2. Exercise regularly
Physical activity is one of the best things you can do for your health. And there's great news! The Gateway Region YMCA has many classes you can attend, or exercise on your own, to reach the recommended guidelines: 30 minutes of activity each day for at least five days a week. Make exercise a habit and priority to reduce your cancer risk.
3. Don't smoke
Quitting is hard, but it is not impossible, and the benefits are significant. Try joining a smoking cessation program to increase your changes of quitting. It often times takes multiple attempts, so don't give up.
4. Eat a healthy diet
Keep in mind fruit, vegetables, whole grains and limiting red meat intake. These are the basics to healthy eating. Try limiting bad fats and choosing healthy fats in their place, such as choosing olive oil instead of vegetable oil. Lastly, talk to your physician about a daily multivitamin.
5. Drink alcohol in moderation, if at all
Remember moderation is the key. Drinking too much can have health consequences, so stick to one drink a day if you're female, and two drinks a day if you're male. Pick non-alcoholic beverages when possible to avoid extra caloric intake.
6. Protect yourself from the sun
Too much sun exposure can lead to skin cancer. Exposure often starts at young ages, so use sunscreen on children. Avoid the sun during peak daylight times, wear long-sleeved protective clothing and make sure your sunscreen is 15 SPF or higher. Don't use indoor tanning booths, as that will drastically increase your risk of skin cancer.
7. Protect yourself from sexually transmitted infections
Certain infections can lead to cancer, so make sure you're vaccinating yourself and staying safe. Make sure to follow safe sex practices and always be prepared if you're sexually active. Talk with your doctor, or your child's doctor, about the human papillomavirus (HPV) vaccine available for boys and girls.
8. Get screening tests
Cancer screening tests help find cancer early, when it may be the most treatable. Some screening tests also can keep cancer from developing in the first place. Talk to your doctor about which screening tests you should have done based on your age. Common screening tests include those for colon, breast, cervical and lung cancer.
For more information on the 8 Ways to Stay Healthy and Prevent Cancer, visit wustl.edu/. Your Disease Risk, a free online tool from Siteman Cancer Center, also can help identify your risk for different cancer types and chronic diseases.
Improve your health and reduce your risk of cancer with these simple lifestyle changes. Take control of your health and start your path to a healthier you with the above eight healthy behaviors.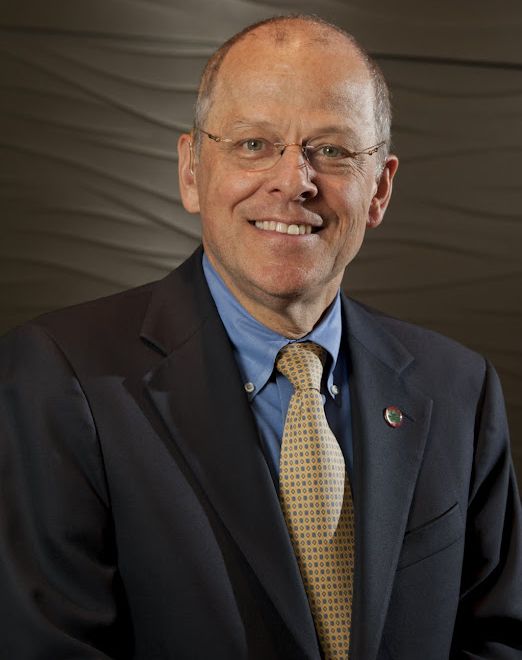 Written by Graham Colditz, MD, DrPH
Graham Colditz, M.D., Dr.P.H., is the Niess-Gain professor of surgery and chief of the Division of Public Health Sciences at Washington University School of Medicine in St. Louis and associate director of prevention and control at Siteman Cancer Center. He also is deputy director of the Institute for Public Health at Washington University in St. Louis. Dr. Colditz has a longstanding interest in the causes and prevention of cancer and chronic disease, particularly among women.
All opinions expressed here are those of their authors and/or contributors and not of their employer.
Any questions or concerns regarding the content found here may be sent to info@gwrymca.org.