5 Tips for Creating (and Sticking With) Your New Year's Resolution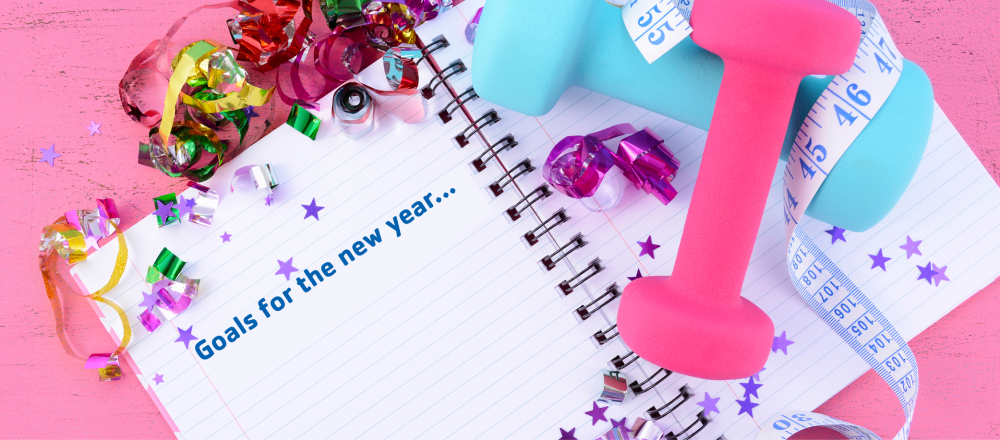 Each January, approximately one in three Americans resolve to better themselves in some way by establishing a "New Year's Resolution." A much smaller percentage of people actually follow through on those resolutions. While about 75% of people stick to their goals for at least one week, less than half are still on target by mid-year. New Year's Resolutions are established with the best intentions, but more often than not, seem difficult to fulfill. Regardless of what you hope to achieve in the new year, here are 5 tips for establishing and sticking with your goals:
Be realistic. Choosing a goal or resolution that's realistic will make success much more attainable. If the mere thought of beginning your resolution leaves you feeling overwhelmed, you've probably set the bar too high. Your resolution or goal can be challenging, but it should also be manageable. Set a realistic goal; you can always revise or set another one if you achieve it sooner or quicker than you anticipated.
Establish tools needed. Once you've determined your goal, the next step is to establish what tools are needed to begin, continue on, and ultimately accomplish your goal. An example would be if your resolution is weight loss. Weight loss is among the most popular resolutions formed, yet one that most find difficult to achieve. Maintaining a food journal will provide a better understanding of what you're consuming and if those foods are supporting, or negating your progress.
Set small attainable goals/milestones. Make resolutions that require small acts of will, not weeks of vigilance. An example would be weight loss: break that goal down with small behavioral goals required to achieve that larger goal. Large Goal: lose 10 pounds. Smaller goals: Exercise 3 days a week, pack a healthy lunch every day, eat out only once a week, take the stairs at least twice a week, and so forth. Establishing and achieving several smaller goals not only aid in reaching your larger goal, but they also allow for more frequent celebrations.
Find accountability partners/Write your goals down. Your odds of success dramatically increase by converting your mental vows into written goals. Post your goals in places you are most inclined to see them daily. Share your goals with a friend/family member, or even a small group of individuals. Even better, find someone who will help keep you accountable. Accountability partners can help support your efforts. They can motivate when it feels challenging, and celebrate in your successes as you achieve them.
Choose a FUN and/or POSITIVE goal. When we look forward to something, we're usually more motivated to apply the necessary energy toward it. While your entire goal doesn't need to be "FUN," you want to find at least one aspect of the goal and the journey that is positive. For example, if your resolution is to run your first 5K or marathon, focus on the feeling of accomplishment you'll have or medal you'll receive when crossing the finish line.
All opinions expressed here are those of their authors and/or contributors and not of their employer.
Any questions or concerns regarding the content found here may be sent to info@gwrymca.org.