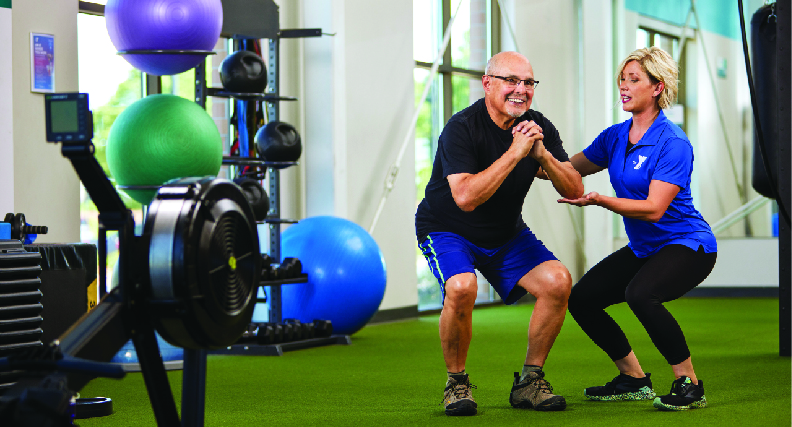 Research has shown that regular exercise can help extend mobility and quality of life for people with Parkinson's Disease, so if you've been wondering if you should exercise with Parkinson's, the answer is a resounding yes! While fitness can't reverse your condition, it's a popular therapy that can make you feel better and maintain your health.
An ideal fitness session should focus on strength, coordination and balance. These workouts depend on physical ability, so be sure to chat with your doctor about limitations and concerns.
What Is Parkinson's Disease?
Parkinson's disease affects an individual's nervous system through the substantia nigra, a part of the brain. Though symptoms and severity differ, a person with this condition may experience tremors known as "pill-rolling" throughout their body. They can also contend with balance issues. So far, experts aren't sure why or how Parkinson's happens, but many foundations continue to pursue solutions.
Though this disease doesn't yet have a cure, patients can manage their pain through various techniques including medication, surgery and physical exercise. The benefits of exercising with Parkinson's change on a case-by-case basis, but some specific workouts may improve agility. And, of course, fitness is also essential to your overall health.
Try These Exercises for Parkinson's
If you or your loved one deals with Parkinson's, you can try a few workouts to support mobility, focus and other notable strengths. In any case, it's necessary to start small so you don't cause an injury. You may also want to experiment with different exercises to find one that fits your needs best. Try to do so for an hour a day, three times a week.
1. Walking or Hiking
Many people overlook walking as an exercise, even though it's both enjoyable and straightforward. If you take a walk each day, you'll experience fresh air, sunshine and a decent workout. Plus, when you tire out the local park, you can hike a trail instead — just make sure to pick an area you know you can navigate. This exercise provides many key benefits, like loose muscles and improved concentration.
Start with a walk around the block and see how you feel afterward.
2. Yoga
The gentler styles of yoga aren't fast-paced or overly complicated, so taking up a restorative yoga practice makes for a perfect introduction to fitness. As a participant, you can expect to perform slow, calculated movements that release tension. You'll also learn how to breathe as you incorporate meditation. Like walking or hiking, yoga requires a particular focus, which increases mental acuity.
If you want to reflect on spirituality, there's no better exercise than yoga.
3. Swimming
Swimming can help individuals with Parkinson's boost their heart rates without stressing the body. This workout can also build and tone specific muscles. By swimming multiple strokes, it's easier to stay fit without harming your body. If you require instruction, you could try a guided water aerobics class. Either way, swimming can be a simple activity that keeps you sharp.
Try Our Free YMCA Exercise for Parkinson's Program
The Gateway Region YMCA is excited to partner with the American Parkinson Disease Association to launch a class designed specifically for individuals who have been diagnosed with Parkinson Disease.
The YMCA's Exercise for Parkinson's program is offered at no cost to St. Louis and Illinois residents, thanks to the support of the American Parkinson's Disease Association. Classes include 30 minutes of cycling and 30 minutes of land-based fitness classes led by a trained YMCA Fitness Instructor.
If you're interested in the program, explore our membership options today. The Y can help you stay healthy in a fun and positive environment!