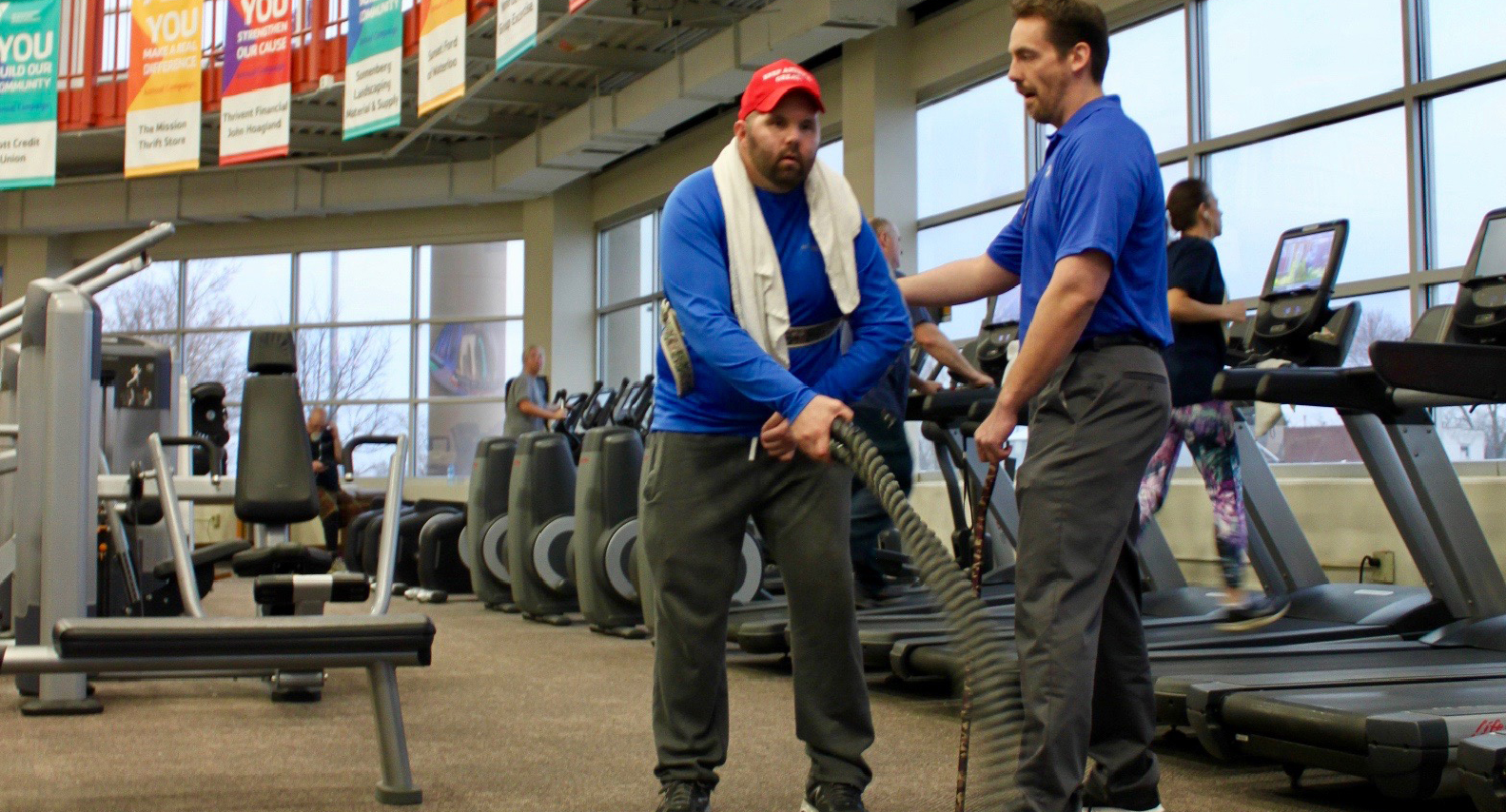 "I joined the Gateway Region YMCA after returning home to Waterloo, Illinois from rehab in Omaha, Nebraska after a car accident. I want to try to keep in shape and control my weight.
I work with my personal trainer, Dave, twice a week; He has picked up right where my physical therapist left off! He's very understanding of my disability and pushes me to get stronger in all the areas where I need the most help. I also meet with the in-house dietician who helped me develop a weight loss plan to reach my goal. This has been working very successfully so far.
Overall, my health has been greatly improved since I joined the Monroe County YMCA!"