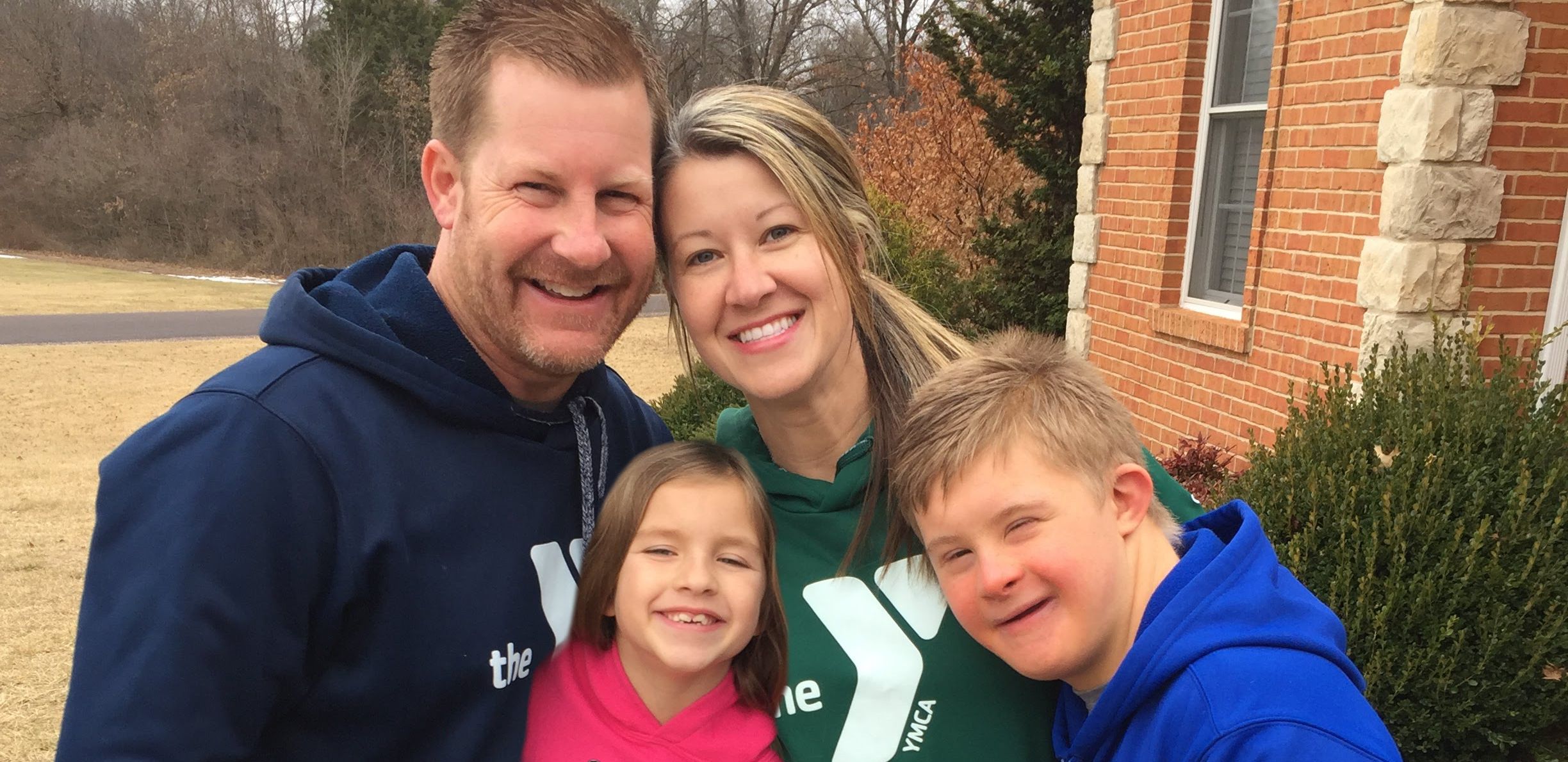 Our family is a Y family. Just about every day you will find one or all of us at the Y, working, working-out, volunteering or playing. David and I have two kids, Drew and Kate, ages 13 and 7. We've long ago traded our own time playing sports for time watching and coaching our kids in their interests and activities.  We are a church-going, bedtime story-reading, bike-riding, homework-procrastinating, fun-loving Y family. A typical night finds Kate bouncing from Child Watch to swim lessons while David and Drew trade shots on the basketball court.  With so much to do at the Y, here's a list of some of our favorite things.
Make a Splash.  Ask the kids and they will tell you first on the list of best things to do at the Y is the pool.  And really, what's not to love about an indoor, heated pool that someone else meticulously maintains?  Kate is a self-proclaimed fish with some mad swim skills thanks to swimming lessons at the Y.  Her career dreams include teaching swim lessons at the Y.  (Awe)
Get in the Game.  Just about any time of day or night you will find a melting pot of people, ages and talents on the Y basketball court… and everyone is ready to welcome a new player.  Drew's speech is limited, but he can talk just about anyone into passing the ball back and forth with him.  Even I, the least of the athletically-talented, won't skip a good game of HORSE now and again.  Trust me; this is a fun choice for all ages.
Best Summer Ever. Summer day camp at the Y is, well, everything.  What did my kids do last summer?  Everything. They played outside. They made new friends. They hiked through the park.  They went swimming.  They went on field trips.  They learned new skills.  They played games. They celebrated character values.  They created art.  They acted out skits.  They read books.  They danced.  They sang.  They ran.  They hula-hooped.  They had fun.  They were exhausted.  Like I said…  Every. Thing. 
Everybody Plays. Our son Drew was born with Down syndrome.  As kids often do, Drew has taught us many lessons over the years about patience, love, and working hard to overcome obstacles.   We sometimes say Drew is the best of us with his easy-going care and contagious charm, but we have had our trying times.  During so many of those times, we have found support at the Y.  Summer day camp?  Yep!  Swimming lessons? You bet!  Drew has participated through inclusion services offering him extra support to ensure safe and appropriate choices… all the while he is having fun, making new friends and doing every single thing all kids get to do. 
Spirit, Mind and Body. All this and I haven't even mentioned exercise.  While the rest of my crew would prefer the intensity of cycling class or a 5K run, my speed leans more to stretch class, yoga or a few laps around the track.  Exercise and me… we have a love-hate relationship.  I always love it when I finish but struggle through the motions most of the time.
Oh, there's so much more… but we can save that for another day.  Or better yet, next time your close, stop in.  My family would love to welcome you and share some Y fun!
Written by: Becky Cox