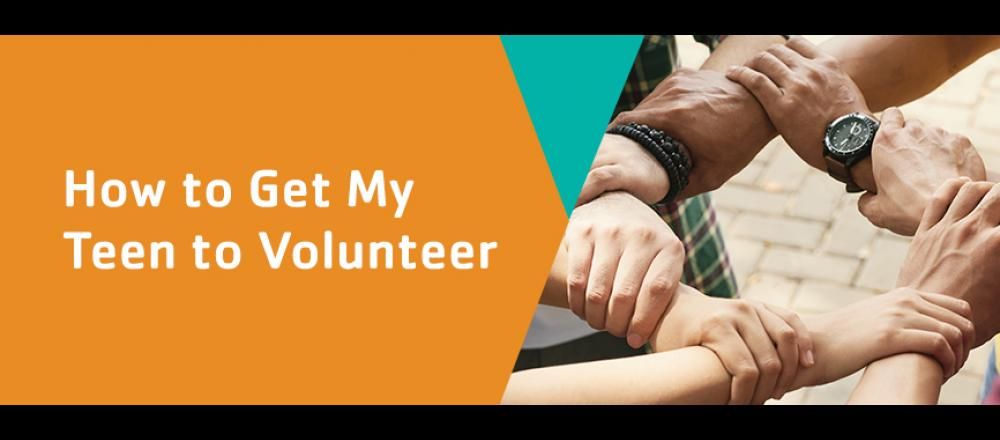 If you've got a teenager in the house, you understand their schedules are anything but empty. They're busy in school for most of the day, and even their afternoon and evening schedules are usually crowded with things like sports practice, musical or band rehearsals and other extracurriculars. On top of this, they have to eat three square meals a day, complete several hours of homework, get eight hours of sleep and have some time to relax.
With so much going on, it's no wonder plenty of teens aren't extremely keen on the idea of volunteering. Their free time is precious to them. As a parent, you might even be concerned adding volunteering into their busy lives might just be one thing too many.
These concerns are understandable, but today we want to explore just how valuable volunteer experiences can be and how worthwhile they are. We hope we can convince you volunteering isn't just beneficial to the people who rely on the organization. It's also a great learning and growing experience for your teenager.
The Benefits of Volunteer Opportunities for Kids
Anyone can volunteer, and anyone can benefit from the experience. Teens are at a special advantage in this area, however. Because they're at an extremely formative time in their life, positive community service projects for teens can have a unique impact on them, shaping their opinions and views of the world, other people and even themselves, for a lifetime.
Just a few of the benefits your teen could experience from volunteering include:
Learn New Skills
Volunteering often puts people in positions they're unaccustomed to and forces them to step up to take on new tasks. It's an excellent way to become comfortable taking on new roles and gaining new skills.
Explore Current Interests and Develop New Ones
One way to make volunteering enjoyable is to do it in an area you already enjoy. For example, if you're an art enthusiast, you might enjoy volunteering your time to teach art classes. Volunteering is also an outstanding way to learn about new interests that you might not have discovered otherwise. Is there something you've never tried, but always been interested in? Why not find volunteer opportunities in this area and see if you can discover a new passion?
Meet New People
Most teenagers have no lack of opportunity to meet people their own age and from similar backgrounds. But volunteering provides the unique opportunity for teenagers to meet and work with others of all different ages and backgrounds. This variety can often bring some additional perspective to your teen's worldview.
Engage in the Community
For many young people, the world consists of their school, their family, their peers and other groups they belong to. Volunteering can help broaden their perspective and introduce them to their larger community and the many social issues at play within it.
Improve Self-Confidence
Doing new things can be scary, but it can also be an opportunity to grow your self-confidence and assurance. By taking on and completing a big task, your teenager's confidence is sure to grow. By accomplishing this, they may begin to feel confident taking on more and larger tasks.
Develop Empathy
Volunteering is all about helping others and offering your time and skills to help improve life for someone else. As such, it's only natural volunteering will lead to greater understanding and empathy toward others.
Increase Chances of Paid Employment
While many employers will hire teenagers for their first job, your teenager will have the advantage if they have experience in a volunteer setting. Employers will almost always be more interested in hiring a first-time worker who has volunteer experience, because it shows they already know how to follow directions and work as part of a team.
Bulk up a College Application
Potential employers aren't the only ones who love to see evidence of volunteer experience. Colleges and universities are also looking for students who have spent time volunteering. Like employers, they see this as evidence of a student who has some knowledge of the broader world and who knows how to be a team player and a hard worker.
The Skills Volunteering Can Teach
Obviously, volunteering can teach any number of skills — depending on the field you choose to volunteer in and the type of work you find yourself doing there. Despite this, you can draw some broad life skills from almost any volunteer experience. And while anyone can benefit from these, they may be of significance and value to a teenager.
Interpersonal Communication
All communication is not equal. While your teenager certainly knows how to communicate, there's a vast difference between the levels of communication needed to get through school and the type of communication required to interact in the job world and beyond. Volunteering is an ideal place to begin cultivating the skills of real interpersonal communication.
Time Management
This is another skill that shouldn't be an entirely foreign concept to anyone who has attended school. Students should be familiar with managing their time to fit all their homework and extracurriculars into the busy day. But doing it in a job or volunteer setting is a slightly different experience. Here, there is no teacher, parent or coach helping them. It's up to the teenager to stay self-directed so they can finish the tasks in the allotted time. This skill is extremely valuable for everyone to learn.
Conflict Management
Your teenager may not often find themselves in the role of peacemaker. They may participate in or observe arguments, but they probably haven't had to find peaceful resolutions to conflicts between others. Volunteering is an ideal place to develop this skill, which will later be crucial in almost any work setting. In a volunteer setting, they may be called upon to mediate between two parties and attempt to create an agreement between them.
Organization
By the time they reach high school, most students are used to working independently. As long as your teen is submitting their schoolwork on time, it doesn't usually matter how organized or disorganized a project was during its creation process. Volunteer work, however, is different. Your teen will be sharing work with team members, so they will have to organize their work in such a way that others can understand it and pick it up. These situations often help your teen develop new capacities for organizational thought.
How to Motivate Students to Do Community Service
While some teenagers may be bursting with excitement about volunteering, others may be less enthusiastic for a variety of reasons. One could be a reluctance to give up their spare time. It might be a lack of faith in their abilities, or a lack of interest in the volunteer opportunities available.
Whatever the reason, there are plenty of ways to get your teen interested in volunteering. If they seem to be less than excited about it, try one of these ideas.
Let Them Choose
Quite often, a reluctance to volunteer may stem from a lack of interest in the volunteer activity. If your teenager is uninterested in volunteering, it might be time to let them choose an opportunity that interests them and that feels meaningful to them. This way, they're more likely to be excited about it and more willing to put their time and hard work into it.
Encourage Them to Pursue Their Interests
This idea goes hand in hand with allowing your teenager to choose their own volunteer opportunities. When considering the many possibilities available, they may be overwhelmed and not know what to choose. You can help provide guidance and encourage them to try volunteering in an area they're already interested in or skilled at.
For example, if your teen loves to read, look for volunteer opportunities at the local library. If they enjoy playing sports, look for community leagues that need volunteer coaches. Once they're confident volunteering in an area they enjoy, they may be more open to volunteering in an area that's more unfamiliar to them.
Work With Friends
If your teen feels uncomfortable volunteering alone, try making it a group experience. See if you can recruit any of their friends to volunteer as well. If that fails, you might make it a family event.
Because volunteering can be an intimidating step for some teenagers, it can help to have a familiar face there with them. Whether this is a friend or a family member, it doesn't matter. With someone familiar at their side, they may be better prepared to face the unfamiliar tasks that come along with volunteering.
Places to Volunteer in St. Louis
The opportunities for volunteering are nearly endless. We've compiled a list of a few ideas here to get you started, but there are so many more than we could include here. If you're considering what might be an appropriate volunteer activity for young children, check out some of these great opportunities, or use this list as a springboard to explore some ideas of your own.
Community Theatre
If your teen has a bit of an artistic flair, or if they have a knack for organizing other people, the community theatre at the Chesterfield Family YMCA might be just the place for them. They might help in props and costumes, publicity, concessions, fundraising, rehearsal support or some combination of these categories.
Book Fair
Does your teen always have their nose in a book? They might love volunteering at the annual YMCA Book Fair. This event always needs plenty of volunteers to help set up the books, manage donations and assist customers.
Literacy Tutoring Programs
These programs are designed to help community members, both young and old, who struggle with literacy skills. There's plenty of room for volunteers to help here, and this might be a great fit for a teen who loves words, or even one who thinks they might like to enter the teaching field someday.
Leader's Club
This is an awesome opportunity for your teen to spend a little time developing their leadership skills and learning to be comfortable in a position of some responsibility. Here, 6th through 12th graders will plan, organize and run volunteer events in a way that lets them have fun with their peers, give back to the community and get in touch with their inner leader.
Youth Sports
If your teen has been in sports ever since they've been in school, this might be a great chance for them to pass some of their skills and knowledge on to others. It's also a great opportunity for your teen to connect with kids and make a positive difference with them. Sports at the Gateway Region YMCA include baseball, basketball, flag football, soccer, softball, volleyball, gymnastics, dance, martial arts and more.
Let's Move! Outside: Gateway Service
This program includes a wide variety of outdoor service projects designed not only to help the environment, but also to connect people with the outdoors and get excited about nature. Volunteering in this area will not only get your teen busy in the great outdoors, but it will also provide them with environmental education and a chance to connect with others as they serve nature and their community.
Let Your YMCA Connect You to Your Community
Looking for volunteer opportunities for high school students — or anyone — can be an intimidating prospect. You might wonder where to begin. If you're looking to motivate students to volunteer, but aren't sure how to help them find nearby places to do community service, we've got some exciting news for you.
After reading the advice above, you may be wondering, "Where can I do community service near me?" Well, did you know your local YMCA has plenty of volunteer opportunities for both youths and adults? Some of these volunteer opportunities are internal, such as mentoring and assisting sports teams, helping with summer programs and other such events. But the Y also partners with many community organizations, so if you're looking for how to volunteer with kids, we've got your needs covered.
Here in St. Louis, the Gateway Region YMCA gives you lots of options to choose from. Whether you're looking for youth volunteer opportunities or family volunteer opportunities in St. Louis, we have no shortage of options, so you can choose the one that's right for you and your family. By reaching out to your community through our programs, you can help your teen grow while giving back to the people around them.