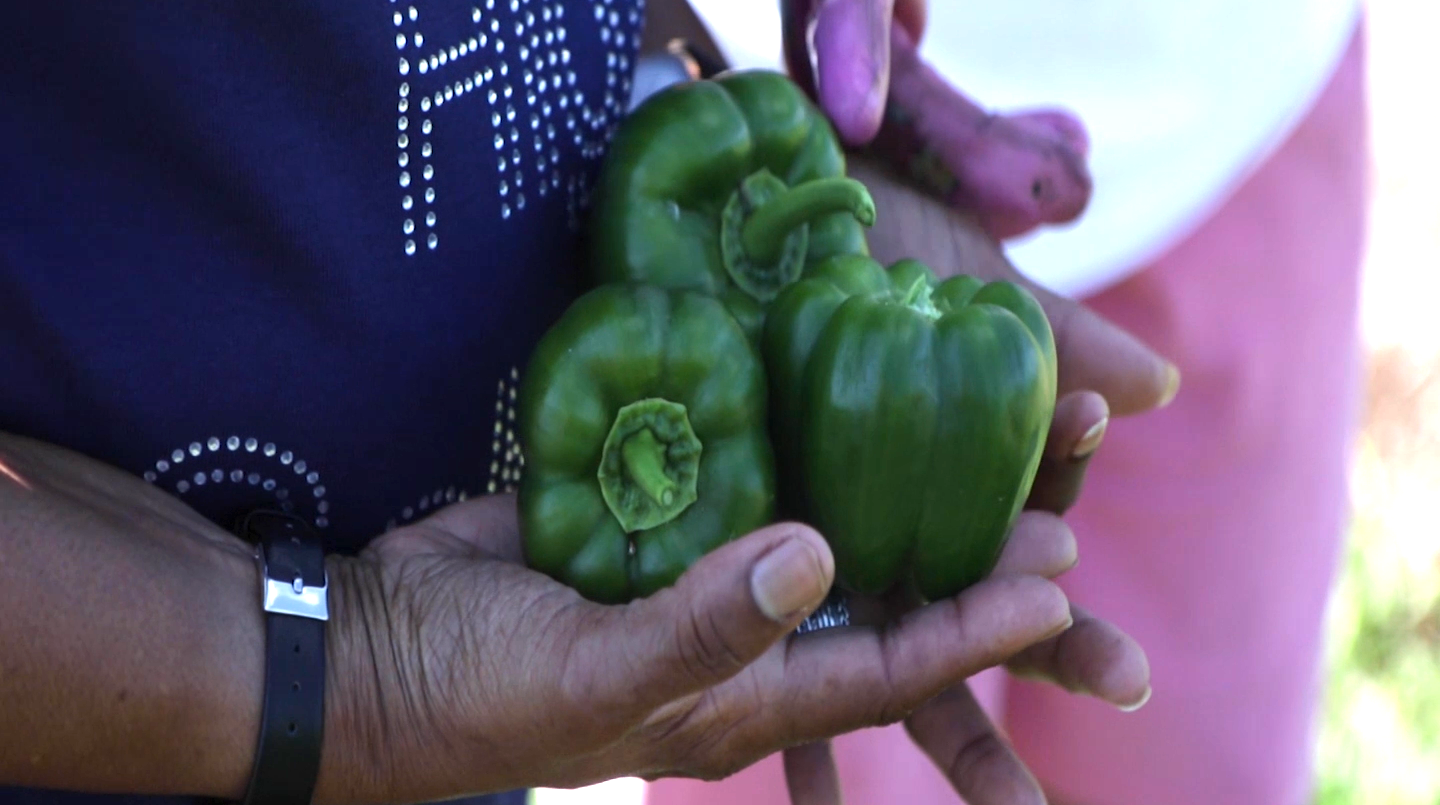 We all know that community gardens are inviting spaces that provide a source of fresh produce.  However, there are many more benefits to these green spaces. 
Community gardens provide many benefits to the environment.  They:
Improve soil.  Certain plants like sunflowers actually remove toxins like lead from the soil.

Improve air quality.  Not only are plants great at using carbon dioxide, but local produce decreases the carbon footprint created when food is transported from other states and countries.

Increase biodiversity of plants.  Planting heritage varieties of fruits and vegetables like tomatoes ensures these plants are available to future generations. 

Increase biodiversity of animals.  Planting wildflowers, fruit trees and other indigenous varieties of plant life supports insect and animal populations by providing habitat and food for bees, humming birds and other animal life important to the food chain.

Reduce local waste by engaging more people in composting.
Community gardens help combat obesity.  They:
Increase access to fresh produce. 

Improve food security.  Gardens at the YMCA often distribute food to their members or to local food pantries.

Increase physical activity through garden maintenance.

Improve dietary habits.  Volunteers involved in our community gardens discuss the food grown, share recipes and encourage each other to try new foods.

Improve mental health and relaxation.  Spending time in green space is important.  It has been shown to reduce stress and encourage healthy decision-making.
Community gardens also promote social ties.  They:
Can decrease in crime.  When people spend time together and are outside and visible in their neighborhood crime is often reduced. 

Can improve property values.  When vacant lots are converted into community gardens, property values often increase.  A neighborhood in Philadelphia saw a 30% increase in property values when they converted vacant land into community gardens.

Bring people together to plan.  Community gardens connect people with each other.  Sometimes these connections are as simple as weeding together and sharing recipes.  Other times, they lead to organizing produce stands, planning events in the garden, providing cooking demos and nutrition education or creating special gardens such as children's, butterfly, or sensory.
If you have a community garden in your neighborhood or YMCA, get involved.  If you have a space you think should become a community garden, get in touch with leadership and your Y and/or Gateway Greening.  They can help you plan so your garden becomes an asset to the community.