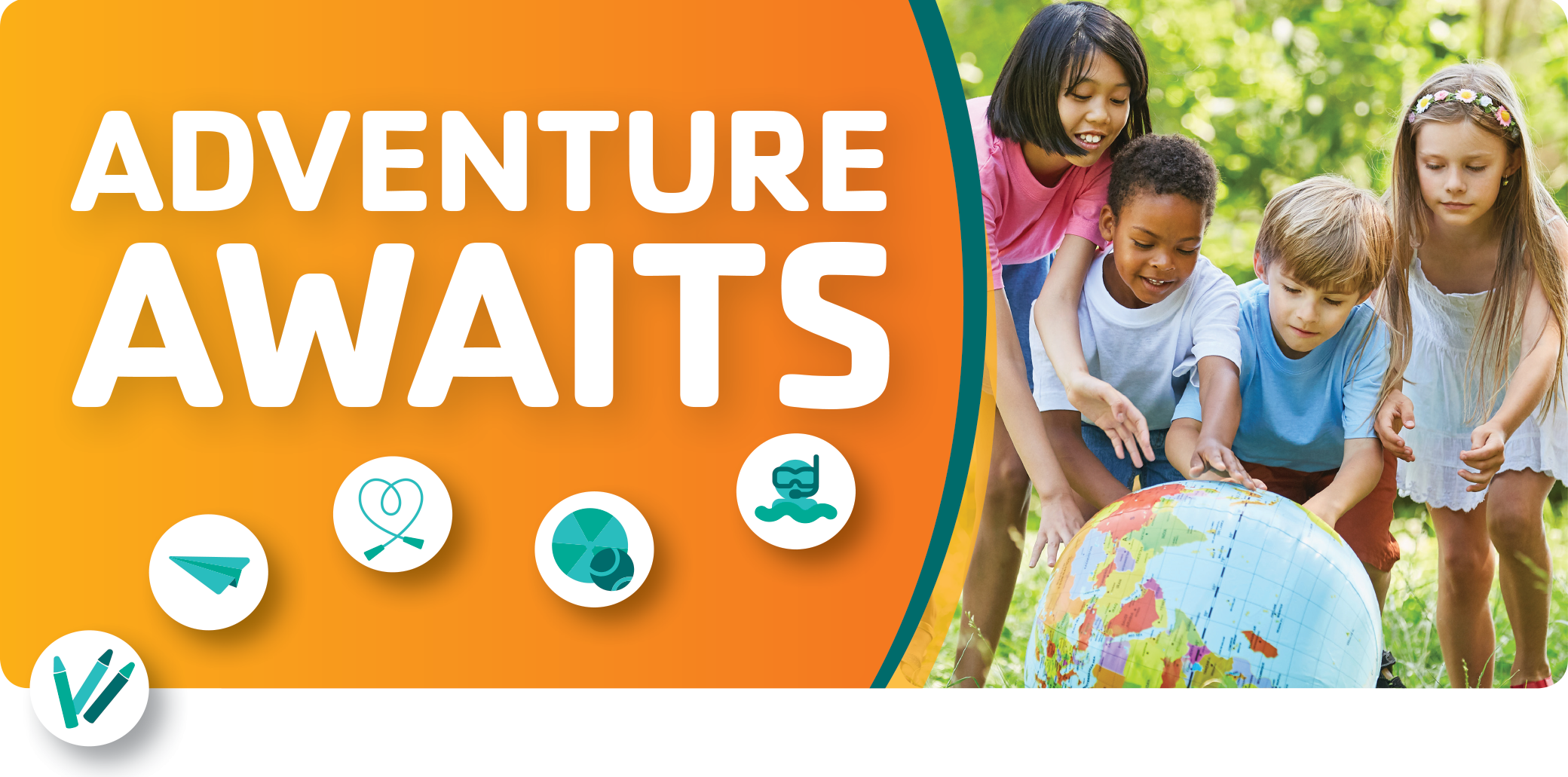 SUMMER DAY CAMP 2019 AT THE WILDWOOD FAMILY YMCA
Let the adventure begin! Whether your child is interested in exploring, creating, or possibly entertaining, Summer Day Camp at the Y provides the perfect solution, We provide a safe experience for kids to learn new skills, build self-confidence, and make lasting friendships. The Y offers dozens of fun camp adventures, including traditional outdoor camps, a huge variety of sports camps, and themed camps for every interest -- like aquatics, cooking, art, science, and so much more! The Wildwood Y runs 11 full-day camp sessions, May 28-August 9 for kids ages 3-15. We welcome you to call or visit our branch for more details or view our camp brochure.

SUMMER DAY CAMP MEET & GREET!
Meet Camp Directors, learn about camp structure, and have your questions answered. Join us May 23 at 6-7 pm.
PAYING BALANCES
A weekly fee payable by the close of business Wednesday before a camp session begins is required. If you have registered your child for more than one session, the balance for subsequent sessions is due by the close of business the Wednesday before each session. Your child's space at camp will be forfeited if the balance due, including the late fee, is not paid by Friday noon on time. All deposits are non-refundable. A camper from the wait list will be placed in an open slot if that slot has been forfeited.

CAMP LAKEWOOD OVERNIGHT CAMP
Take the adventure to the next level with our overnight camp! Camp Lakewood provides a well-rounded experience for campers and gets them outdoors to connect with nature. With a 360-acre lake and more than 5,000 acres of forest-covered hills, caves, creeks and more, there are many opportunities for natural exploration. Whether it's campfires, swimming, archery, climbing tower, zip line, sports, canoeing, cookouts, fishing, and kayaking every camper delights in waking up with a renewed sense of excitement as to what new activities each day at camp will bring. Download the 2019 Camp Lakewood brochure.


COUNSELOR IN TRAINING (CIT)
The Gateway Region YMCA has made a commitment to provide older youth and teens, ages 14-17, with leadership development opportunities in our YMCA programming efforts. Our Counselor-in-Training Program is an opportunity for participants to develop leadership and job skills. CITs will be provided with hands-on experience working with young campers and the opportunity to cultivate their skills and knowledge in the day camp setting. CIT members must enjoy working with children, have a positive attitude, want to learn and practice leadership skills and be a good role model for campers. CITs work under the supervision of a Senior Counselor during the camp day.

$150 fee (minimum 4 weeks)
Program begins June 3.
Mandatory training: Date TBA Spring 2019

CIT application, interview, training, and minimum 4-week commitment is required. Following the interview process, candidates accepted to the program will be notified by the CIT Coordinator. Application is available here or at the Wildwood Y Welcome Center. Applications are due by April 12, 2019. For more information contact: Tiphanie Johnston or Dana Bachert at (636) 458-6636 or camp.wildwood@gwrymca.org

CAMP FORMS
Additional forms could be required and will be provided by the YMCA.

WILDWOOD Y CAMP CONTACTS
Tiphanie Johnston, Camp Director
(636) 458-6636 ext. 242
Dana Bachert, Camp Coordinator
(636) 458-6636 ext. 238
Tracy Lipari, Camp Registrar
(636) 458-6636 ext. 235
Reach us by email at camp.wildwood@gwrymca.org
SCHOOLS OUT CAMP
The Wildwood YMCA will offer Schools Out Camps on the following school days that are not in session. Campers will have fun participating in arts, crafts, group games, kickball, sports, swimming and so much more! Bring your child to the YMCA to explore, learn and have a great time.

Dates
March 15 and March 18-22, 2019
Hours 7 am - 6 pm
For Ages 5 and up who attend school
Fee $40 a day for YMCA members and $50 for non-members
Registration
Register online or download a Registration Form. You can sign up for the whole camp or by day. Download Enrollment and Health Forms, which need to be received by the Y in advance of children's attendance in Schools Out Camp. Thank you!

Registration notes: Late registrations - those made the day prior or day of the program - will have an additional fee of $10 a day. Refunds will be given for cancellations made prior to 48 hours before the program. The fee must be paid at the time of registration or drafted from your credit card (when you authorize us to do so) on the Friday before the scheduled day of the program. The Schools Out Camp registration form must be completed in full prior to attending the camp.

What Children Should Bring: Sack lunch (no refrigeration available, so please pack accordingly), morning snack (afternoon snack will be provided), swim suit and towel (one-piece swim suits for girls.)
Contact:
Youth & Family Director Tiphanie Johnston
tiphanie.johnston@gwrymca.org
(636) 458-6636 ext. 242