You are here
Meet Julie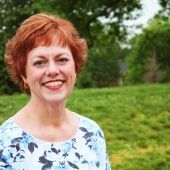 Meet Julie
"I knew I needed to choose to save my life."
Julie
Julie found out that she was prediabetic at the age of 53. She was concerned that a type 2 diabetes diagnosis was in her future. Her dad was diagnosed with type 2 diabetes in his fifties, and died too young from heart disease compounded by complications from the disease.
"I remember watching what he went through and how powerless he felt; he felt like he didn't have a choice but to endure the challenges he had. I knew I didn't want to feel that way. I knew I needed to choose to save my life."
Julie enrolled in the YMCA's Diabetes Prevention Program and learned several strategies for healther eating and living. She also began exercising regularly. In less than a year and a half, Julie has lost more than 100 pounds. Her blood glucose, cholesterol and triglycerides are down. She feels better physically, spiritually and emotionally.
Most of all, she feels empowered that she can take control and choose to stay healthy!