You are here
Zumba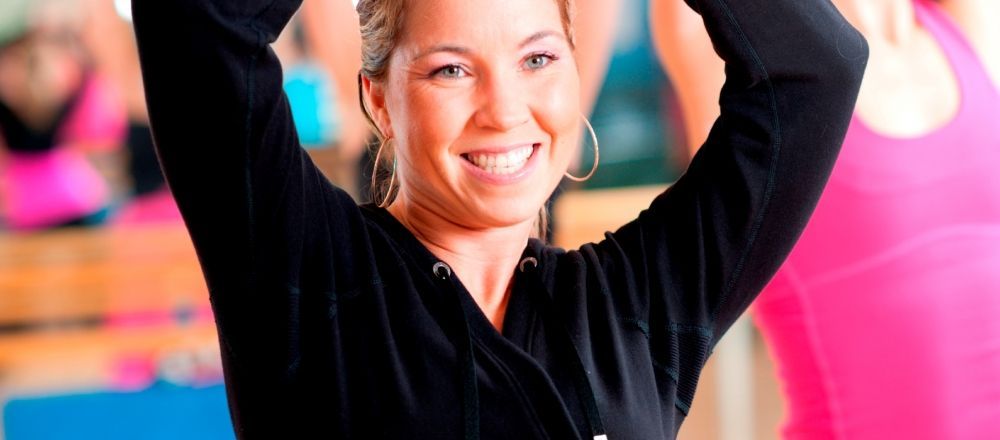 Zumba® is a fusion of Latin and International music, utilizing dance themes that create a dynamic, exciting, effective fitness program. The routines feature aerobic training with a combination of fast and slow rhythms that tone and sculpt the body.
All Zumba classes are free for members ages 17 and up (ages 13-16 may attend with a participating adult). Classes do not require registration; simply drop in. Visit your branch page and look under "Branch Schedules and Information" at the top left to view a schedule of free classes. Please contact your branch for specific questions about our classes.
Zumba
Enjoy the ultimate dance-fitness party set to Latin and international beats. This basic class will help you get fit and get your energy souring! It is easy to do, effective and exhilarating.
Zumba Gold
This easy to follow Zumba class lets you move to the beat at your own speed. It's an invigorating, community-oriented dance fitness class that has moves and pacing for older adults.
Zumba Step
Combining the toning and strengthening benefits of a Step class with the Zumba dance party everyone loves, this class will get your heart pumping while having fun!
Zumba Kids
Kids ages 7-11 can join in on everyone's favorite dance-fitness class. The program features age-appropriate music and fun grooves that get kids moving!
Zumba Kids Jr.
Kids ages 4-6 can socialize, dance and play games in this class designed for fun and fitness. This is a great way for kids to begin their journey to a healthy future!
Zumba Toning
Blend body-sculpting techniques and specific Zumba moves into a calorie-burning, strength-training experience. You'll learn how to use weighted, maraca-like Zumba Toning Sticks to enhance rhythm, build strength and tone.