You are here
YMCA Community Literacy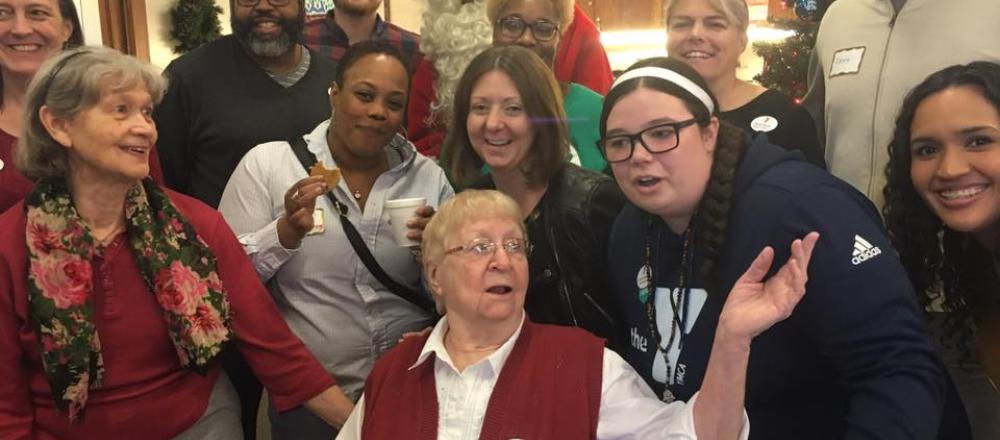 The Y is committed to nurturing the potential of everyone in our community.
To that end, we offer tutoring programs for youth and adults who struggle with reading, writing and English language skills. Our programs provide enriching and supportive educational experiences to the participants. While our programs are based on the unique needs of our students and tutors, they all have one thing in common: the people. Our volunteers, donors and staff are all dedicated to helping others learn, grow and thrive.
Volunteer with YMCA Community Development
The Y is committed every day to social responsibility – helping people better their lives. Improving literacy skills not only affects the individual, but it will improve the lives of their families for generations to come. Volunteer opportunities range from office assistant and board member to reading tutor, instructor or literacy advocate.
See how you can volunteer. Download our New Tutor Packet from this link to take the first step in changing someone's life by helping them learn to read.
For more information on how to get involved: contact Jessica at jessica.houchin@gwrymca.org or call 314.776.7102.
We also provide regular training for new tutors. View upcoming dates.
Our office is located at:
Historic Carondelet YMCA
600 Loughborough Ave. St. Louis, MO 63111
Programs offered include:
YRead – Free one-on-one reading tutoring to help children and teens become more confident readers.
Literacy Council – Free one-on-one and small group basic literacy and English language tutoring to help adults reach their potential.
Beginning Babies with Books – Parent education workshops and book distributions to help parents build at-home libraries for their children and become more confident in their parenting skills.
Learning Labs – Cooperative small group instruction in reading or math, so youth can strengthen their skills and build connections with others.
Science Gone Mad - Engages middle school students in 12-week STEM (Science, Technology, Engineering, and Math) units. Students improve their science and math skills while working in cooperative groups to solve everyday problems.
Like us on Facebook
Follow us on Twitter @YLiteracySTL
Event Calendar
| Sun | Mon | Tue | Wed | Thu | Fri | Sat |
| --- | --- | --- | --- | --- | --- | --- |
| | | | | | | |
| | | | | | | |
| | | | | | | |
| | | | | | | |
| | | | | | | |
| | | | | | | |
| | | | | | | |
| | | | | | | |
| | | | | | | |
| | | | | | | |