You are here
Science Gone Mad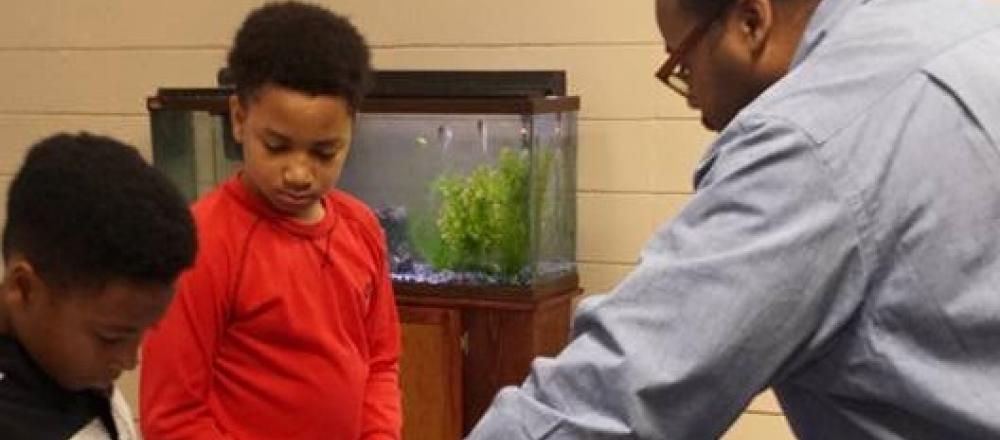 Many studies show the importance of science, technology, engineering and math (STEM) in youth education. The Y believes it is important for students to be exposed to these subject areas, which is why we provide the Science Gone Mad program to more than 130 students from five participating middle schools, with generous financial support from the Monsanto Company. Our instructors meet with students after school to provide hands on science experiences and challenges to help students explore the connection between STEM and future career field interests.
We are happy to partner with the following middle schools for the 2015-2016 school year:
Lift for Life Academy
Loyola Academy
Marian Middle
Berkeley Middle School
If you are a middle school in St. Louis City or North St. Louis County and you are interested in the Science Gone Mad program, please contact Caroline at 314-776-7102 or caroline.mitchell@gwrymca.org
Our Science Gone Mad instructors, with the help from Washington University volunteers, are excited to provide 4 hands on units throughout the 2015-2016 school year:
Robotics
Amusement Made Simple
Microscopic Life
Electrical Circuits
Robotics
Angles, gravity, acceleration, friction – students develop robots to compete in fun everyday activities including sweeping, painting and shooting free throws. Students use calculating and data recording in assessing robotic accuracy.
Amusement Made Simple
Creating, designing and building an amusement park - students learn about the transfer of energy from potential to kinetic, while using simple machines to explore the concepts of developing their own amusement park.
Microscopic Life
Pond water, soda bottles, microscopes – students address the issues of endangered species while building biospheres made out of soda bottles. Student use microscopes to identify and observe creatures living their biospheres.
Electric Circuits
Planning, designing and building electric dance pads – students develop games which use electrical circuits similar to DanceDanceRevolution.