You are here
Before School and After School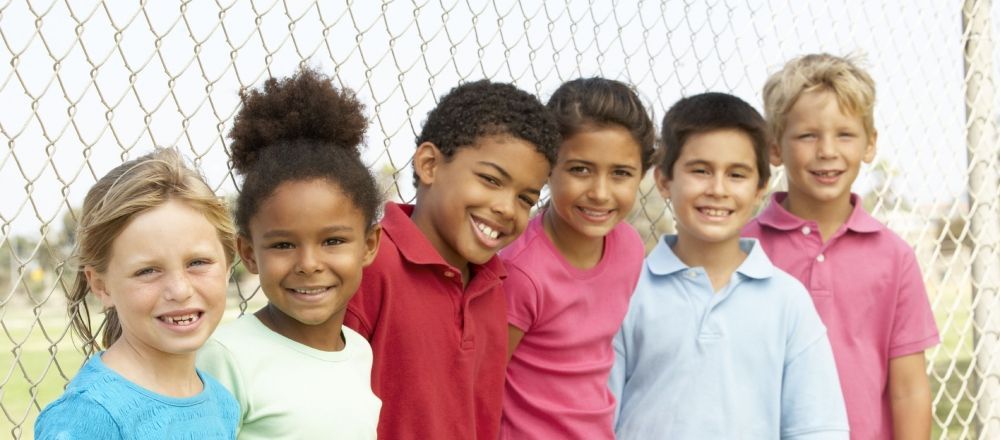 YMCA Before and After School Program in St. Louis
Looking for before and after school programs in St. Louis, MO? The Gateway Region YMCA's before school and after school program held in partnership with local school districts. In Y Club, kids engage in physical, learning and imaginative activities that encourage them to explore who they are and what they can achieve. In addition to supplementing what they have learned in school, they participate in interactive learning models that engage critical thinking skills, get assistance with their homework from trained YMCA staff, have a chance to socialize with each other and form long-lasting friendships that enhance their development, growth and self-confidence.
Y Club is offered:
For children from preschool to grade 6 (ages vary by location)
Monday – Friday on regular school days
Before and after school
On early release days
At participating schools districts in the area (see link below)
We also provide options for child care during days off, on some snow days and during winter and spring break.
Need more information?
Contact the Child Care Director at your local branch of the Gateway Region YMCA or call the Association Resource Office at 314-436-1177.
Our after school programs in St. Louis are part of our YMCA efforts to promote the core values of Youth Development, Healthy Living and Social Responsibility. With caring professionals, instructors and volunteers like Lindsay dedicated to being role models for the needs and growth of your children, we strive to encourage positive values in three significant ways.
1. YOUTH DEVELOPMENT
Because we know community improvement begins with our youth, we start with enriching and educating your kids. Offering programs that promote life skills, leadership and social interaction, we build up your kids with services like:
2. HEALTHY LIVING
We want you to be confident in your efforts to maintain a healthy lifestyle, which is why we provide personalized, specialized programs for healthy eating, healthy living, fitness and more. We can provide the support, knowledge, skills, facilities and features you need to succeed on your fitness journey. Here's what we have to offer:
Free facility access to our pool, gymnasium, indoor track and basketball court
Free group exercise classes, including Zumba, Piyo, Insanity, Cycling, Yoga, BODYPUMP®, Pilates and more
Aquatic fitness classes
Group or individual personal training programs
Blood pressure monitoring programs
Additional programs like our YMCA Diabetes Prevention Program and the LiveStrong® at the YMCA Program
MyFitness program features, including free health and wellness consultations
Discounts on Y paid programs and our Weight Loss Program
3. SOCIAL RESPONSIBILITY
Nothing means more to us than giving back to the community, so we provide programs that strive to support all aspects of our community. With programs encouraging outreach, interaction and expansion, we aim to foster connection and continuous development. With the help of our generous donors and volunteers, we offer:
Financial Assistance: Everyone should be able to afford the benefits of the Y, so our financial assistance programs provide support for those who qualify.
Community Development: For kids, teens and adults hoping to expand their educational horizons and continue to grow, we offer specialized community development programs for all ages.
Inclusion Services: Through our specialized services, we aim to accommodate people of all ages, interests, abilities and needs with personalized programs in integrated fitness, summer camps, childcare, after school programs in St. Louis, MO, and more.
Discover the YMCA difference when you become a member today! We can't wait for you to join the family.