You are here
Preschools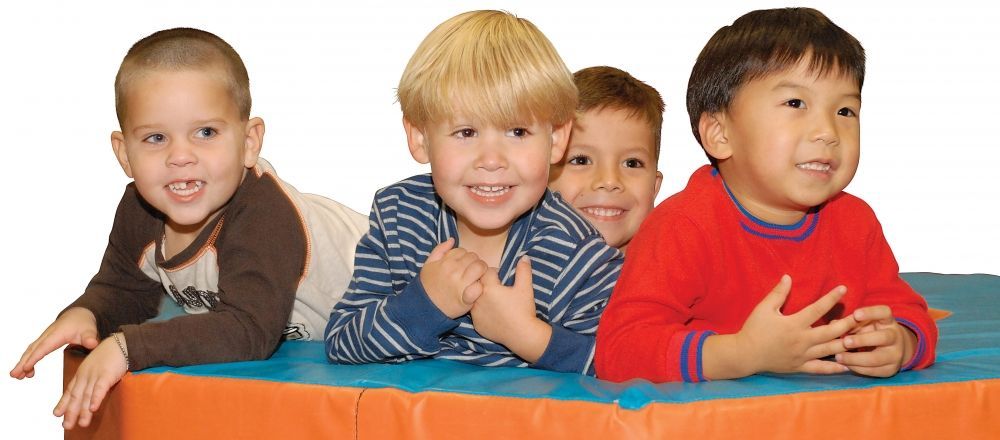 The Y's preschools provide enriching experiences that help to facilitate a child's cognitive, social, physical and emotional growth. We strive to meet the developmental needs of each individual child by working in partnership with their families. Our program, licensed by the State of Missouri, provides a curriculum that focuses on education, leadership and character development.
Some Ys offer a partial week and/or half-day preschool programs providing fun, socialization and developmentally appropriate experiences for children ages three to five. Our programs are and activities are based on the Y's core values of caring, honesty, respect, responsibility, and faith.
The Gateway Region YMCA has two locations in the area, including the O'Fallon Family YMCA and the South County Family YMCA (near St. Anthony's Medical Center).
O'Fallon Family YMCA
Alicia Harrington
Child Care Director
636-379-0092 ext 260

South County Family YMCA
Ashley Reinhardt
Child Care Director
314-849-9622 x235
When your little one is ready to start their educational journey, you'll want to choose from the best preschools in St. Louis — programs led by highly-trained facilitators who know how to nurture the natural creativity and desire for exploration inherent in young children. When it comes to quality preschool programs in St. Louis, MO, and the surrounding southwestern Illinois areas, trust your community YMCA.
The Gateway Region YMCA offers the finest St. Louis pre-K programs for your children. YMCA preschools are focused on enhancing all phases of a young child's growth — physical, cognitive, emotional and social. Through our unique approach, we work closely with the families of each child to customize a program to suit their individual developmental needs.
Each child's program focuses on character development, leadership and — of course — education. All our YMCA Pre-K schools in the St. Louis, MO, area and other locations in the Gateway Region are fully licensed, so you can be sure your child is in the best hands.
Our exceptional early education programs are part of the YMCA's defining effort to promote our three core values.
1. YOUTH DEVELOPMENT
We believe kids are the most important stepping stone to a stronger, more connected community. That's why the Y is so dedicated to contributing to the confidence and capability of children. Through our positive learning programs in St. Louis, MO, your kids will learn important leadership and life skills. Here's what we have to offer:
Youth sports like flag football, soccer, volleyball, gymnastics, basketball, baseball, softball and more
Swim lessons in St. Louis, MO, and the southwestern Illinois community
Early childhood education programs
Sleepaway camps
Fun summer day camps for kids of all ages and interests
2. HEALTHY LIVING
Prioritizing your health is one of our most important goals, and we're here to make sure it's yours, as well. With a membership at one of our St. Louis, MO, locations, you'll enjoy healthy living, healthy eating and fitness programs to help you put your wellness in perspective. Take control with the following programs and services:
Free fitness center access, including facilities like our basketball court, pool, gymnasium and indoor track
Free water fitness classes
Participation in free group exercise classes like Pilates, Yoga, Piyo, Cycling, Zumba, BODYPUMP® and more
Programs to monitor your blood pressure
Participation in personal training programs in a group or individual setting
Access to MyFitness programs and features like free wellness consultations
Special health programs, including the LiveStrong® at the YMCA Program and the YMCA Diabetes Prevention Program
Lower rates for participation in Y paid programs and Y Weight Loss programs
3. SOCIAL RESPONSIBILITY
At YMCA locations in St. Louis, MO, and surrounding southwestern Illinois areas, we consider ourselves responsible for the condition of the community. That's why we partner with generous donors and volunteers to work towards community outreach, development, interaction and growth. Our special programs include:
Financial Assistance: The wellness, fitness and social benefits of the Y should be able to reach everyone, regardless of income. Our financial assistance programs make sure anyone can afford a membership.
Community Development Programs: Whatever your age, background and ability, the Y is here to ensure you have the opportunity to continue your education and make the most of learning. Our enriching education programs are available for kids, teens and adults.
Inclusion Services: The YMCA is an environment for everyone, and our specialized services ensure that individuals of all needs, abilities, ages and interests are able to participate in programs that fit them perfectly.
Who Can Attend YMCA Preschools?
Gateway Region YMCA preschool programs are appropriate for children from three to five years old, and they may be half-day or partial-week programs depending on the particular YMCA location. Children will learn academic skills, socialization and positive values like honesty, respect, faith, caring and responsibility.
Where Can My Child Attend YMCA Preschools?
The YMCA looks forward to having your child in one of our classes. If you're ready to find YMCA preschools in the Gateway Region, you can choose from one of two YMCA locations near you:
The South County Family YMCA in south St. Louis near the St. Anthony's Medical Center
The O'Fallon Family YMCA on Pheasant Meadow Dr. in O'Fallon, MO.
Speak to the center's child care director for information about signing your child up for YMCA preschool.
Membership in The Gateway Region YMCA
Gateway Region YMCA locations are designed to provide the whole family with health and fitness, education and social consciousness opportunities. Those who participate in our programs see such positive impacts in their lives, and our caring staff invests a personal passion in their roles. For example, take Lindsay, a volunteer who strives to be a role model, mentor and teacher to the kids she tutors in one of our programs.
"We see the children we work with grow over the course of a year," she says, "whether through academic achievements…or by learning how and when to ask for help."
Her passion for encouraging kids carries over to all our programs, beginning with Pre-K.
To enjoy YMCA preschool as well as all other YMCA opportunities, get a membership to your local Y for you and your family today.