You are here
Healthy Weight & Your Child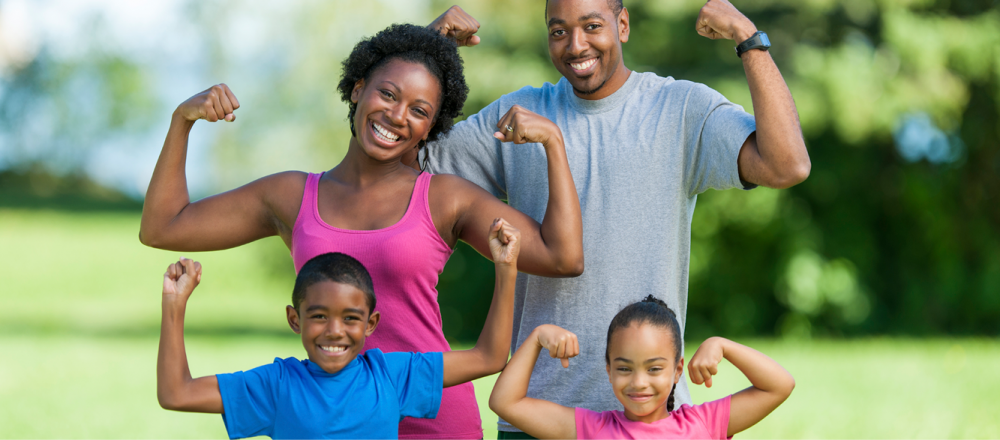 ACHIEVE A HEALTHY WEIGHT TOGETHER

Reclaim your family's health through healthier eating habits and an active lifestyle.


HOW THE PROGRAM WORKS

Healthy Weight and Your Child is a 25-session evidence-based program for children carrying excess weight. The program includes a Family Information Session followed by 25 sessions delivered over four months. The family-based weight management program focuses on nutrition education and physical activity to encourage healthier eating habits and an active lifestyle to reach a healthy weight.

Healthy Weight and Your Child's curriculum is adapted from the most widely disseminated and extensively evaluated child weight management program in the world. Studies have shown that the program is cost-efficient and effective in reducing a child's body mass index and waist circumference, reducing sedentary behaviors, increasing physical activity and improving self-esteem. The program is designed with the whole family in mind, engaging a child and adult in education, healthy eating and physical activity to elicit positive change and help families learn skills to live a healthier lifestyle long-term. Evidence shows that child weight-management programs are more effective when the whole family is involved and committed to adopting healthier habits.

Healthy Weight and Your Child is delivered by two trained leaders: A Content Leader and an Activity Leader. Both leaders play an equally significant role in facilitating the program. The Content Leader delivers the education and nutrition portions of the program. The Activity Leader, trained to deliver evidence-based games and exercises safely for children with obesity, delivers the physical activity portion of the curriculum and supports the delivery of the content portion of the class.

A FAMILY-BASED LIFESTYLE CHANGE PROGRAM:
In-person sessions for child and adult
Physical activity
Healthy eating
Portion control
Grocery store tour
Food label reading
Internal and external triggers

TO QUALIFY FOR PARTICIPATION IN THIS PROGRAM:
Child must be 7-13 years old
Child must carry excess weight, with a body mass index of the 95th percentile or higher
Child must receive clearance from a healthcare provider or school nurse to participate in physical activity
Adult MUST attend all sessions with child
Click here for the medical clearance form.


AN EVIDENCE-BASED PROGRAM
Over 39 peer-reviewed publications have documented positive outcomes following the program
Developed by leading child health and weight management specialists using the best available evidence, clinical and government guidelines

COST:
There is a program fee to participate, but financial assistance is available to those who qualify.

UPCOMING CLASSES:
Late Fall 2018: Emerson Family YMCA, Mid-County Family YMCA, Chesterfield Family YMCA, South County Family YMCA, Kirkwood Family YMCA
If you are interested in participating in a class at one of these locations, email healthyweight@gwrymca.org.
This program is available at various locations in MO and IL. If you're interested in learning more, contact us!


CONTACT:
For more information, call 314-421-8897 or email healthyweight@gwrymca.org.
Click the button below to calculate your child's BMI!