You are here
Group Exercise Classes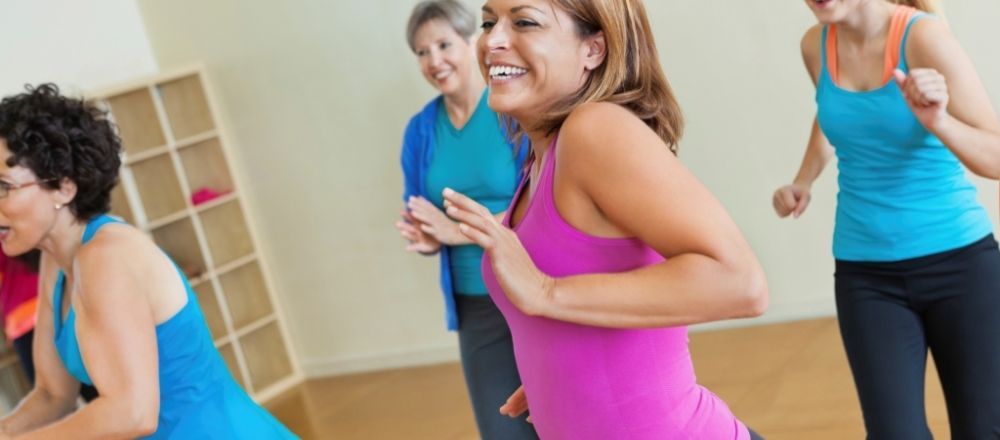 The Y offers a wide variety of your favorite group exercise classes FREE with membership. From yoga to cardio kickboxing, we have something for every interest and every fitness level. Our experienced instructors will help you have fun and get healthy while you gain strength, endurance, and increased energy. Check out the list of classes below that are included in your membership. Class lists and schedules vary by branch. Click on the name of your preferred branch below to view the latest class schedule. Or download our mobile app, Gateway Region YMCA, to view our schedules and receive instant notifications on class cancellations and building closures.
Carondelet Park Rec Complex • Chesterfield • Clinton County • Collinsville Maryville Troy
Downtown Belleville - Kern Center • Downtown St. Louis at the MX • East Belleville
Edward Jones • Emerson • Four Rivers • Jefferson County • Kirkwood • Mid-County
Monroe County - HTC Center • Monsanto • O'Fallon Illinois • O'Fallon Missouri
O'Fallon Park Rec Complex • Randolph County • South City • South County • St. Charles
Tri-City • Wildwood
CARDIO
Looking to get your heart rate up, increase your energy, lose weight, or simply have fun exercising... Cardio classes are a great option! We offer step, kickboxing, Zumba, and dozens more! Click here for the full list.
INDOOR CYCLING
You dont need to be an avid cyclist or a seasoned athlete to enjoy indoor cycling classes. Cycling is great for interval training, cardiovascular health, and endurance. The Y offers a variety of options including LesMills Sprint and RPM, Spinning, and more! Check out all of your options here!
COMBINATION (STRENGTH & CARDIO)
Burn calories and maintain lean muscle mass with our classes that combine the best of both worlds. Click here for the full list.
STRENGTH TRAINING
Enjoy fun, yet challenging exercises that will strengthen your whole body in one of our strength training classes. Full list here!
STRETCHING CLASSES
Incorporating stretching classes into your exercise routine will increase flexibility, decrease risk of injury, improve athletic performance and contibute to a healthier YOU! Available stretching classes are featured on our Mind & Body page.
MIND AND BODY
Exercise your mind as well as your body with one of our Mind & Body classes. We offer a variety of options including yoga, pilates, Tai Chi, and much more. Click here for a full list.
SUITABLE FOR SENIORS
Whether you're looking for cardio, strength, flexibility or functional classes suitable for active older adults, the Y offers a variety of options. For a full list of fitness classes for seniors, click here!
YOUTH & FAMILY CLASSES
Looking for classes youth fitness classes or even family fitness classes? The Y offers classes that the whole family can participate in, as well as some group exercise classes that are youth-friendly. Click here for the full list!