You are here
Early Childhood Education Centers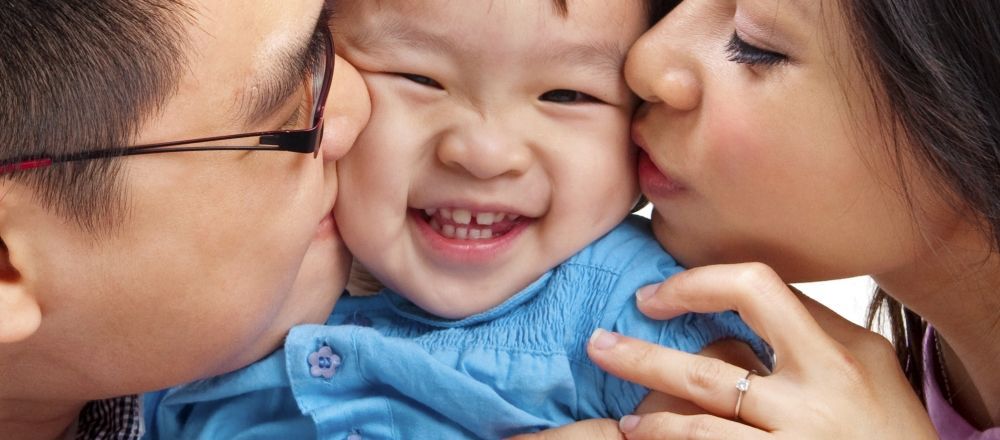 St. Louis Early Childhood Education Centers
For those times when you can't be there yourself, the Y provides a safe, nurturing environment where your child will learn, grow and thrive. Our Early Childhood Centers are licensed by the State of Missouri or Illinois and all child care staff members receive extensive training through the national YMCA as well through the Gateway Region YMCA.
The Gateway Region YMCA has six locations throughout the area, including the Chesterfield Family YMCA, the Edward Jones Family YMCA (located in Maryland Heights), the Mid-County Family YMCA (Minier Center in Brentwood), Monsanto Family YMCA (near Page and Union), the St. Charles Family YMCA and the Tri-City YMCA (in Granite City.)
The Y is an advocate for children and our voice is heard on the national, state and local level. The Gateway Region YMCA is involved with the National School-Age Child Care Alliance, National Association for the Education of Young Children, Missouri School-Age Child Care Community, the St. Louis Youth Provider Network, Child Day Care Association, St. Louis Partnership and United Way.
Chesterfield Family YMCA
Linda Rosenblatt
Early Childhood Education Center Director
16464 Burkhardt Place
Chesterfield MO 63017
(636) 532-6515 ext. 250
Edward Jones Family YMCA
Susan McNeal
Early Childhood Education Center Director
12521 Marine Avenue
Maryland Heights, MO 63146
(314) 439-9622
Minier Early Childhood Education Center at the Mid-County Family YMCA
Liz Christman
Early Childhood Education Center Director
1900 Urban Drive
Brentwood, MO 63144
(314) 962-3257

Monsanto Family YMCA
Sharon Holbrooks
Early Childhood Education Center Director
5555 Page Blvd.
St. Louis, MO 63112
(314) 367-4646
Tri-City Early Childhood Education Center
Kasey Camren & Linda Dickerson
Co-Directors
451 Niedringhaus Avenue
Granite City, IL 62040
618-876-7200
As the number one family resource center in St. Louis, MO, and surrounding areas, our quality childcare services are part of our initiative to strengthen our community with the following key values:
1. YOUTH DEVELOPMENT
Expanding our community outreach and strengthening our society starts with our children's capability and confidence — that's why our youth learning programs are so important to us at the Y. We're committed to providing your kids with life skills, leadership, enrichment and education through all our stellar services. Programs in St. Louis, MO, include:
Youth sports leagues in gymnastics, flag football, soccer, basketball, softball, baseball, volleyball and more
Swim lessons in St. Louis, MO, and surrounding southwestern Illinois areas
Early childhood education programs
Overnight camps for older kids
Summer day camps for all ages, abilities and interests
2. HEALTHY LIVING
Your health should never go on the back burner. Here at the YMCA, we help you learn how to put your wellness in perspective and take control of healthy living. Membership at any of our locations in St. Louis, MO, and surrounding areas including fitness programs and more, including:
Free access to fitness center features and facilities, including our pool, basketball court, indoor track and gymnasium
Free aquatic fitness classes
Free group exercise classes, including Piyo, Yoga, Pilates, BODYPUMP®, Insanity, Cycling, Zumba and more
Blood pressure monitoring programs
Group or individual personal training programs
MyFitness programs with free features like health consultations
Access to health programs, including the LiveStrong® at the YMCA Program and the YMCA Diabetes Prevention Program
Reduced rates on Y paid programs and the Y Weight Loss program
3. SOCIAL RESPONSIBILITY
At our Gateway YMCA locations in St. Louis, MO, and beyond, we work towards the crucial goal of community development, interaction, outreach and growth. With the help of generous volunteers and donors, we provide the following programs to support our community:
Financial Assistance: To make sure anyone and everyone can take advantage of our fantastic fitness programs, classes and community activities, we offer financial assistance for membership and services.
Community Development Programs: Education is a gift that should continue all our lives, whether we're children, teens or older adults. No matter your age and ability level, we offer enriching services and programs that allow anyone the opportunity to continue learning.
Inclusion Services: We want everyone to be involved in our community! That's why we offer specialized services to ensure that people of all ages and needs can enjoy our programs in the ways that will best support them individually.
Our programs ensure your children are safe, nurtured and enriched by our caring team while you work toward your own goals. Take it from Brandy, a young mom who has benefited from child care and financial assistance for her daughter through the Y. "Thanks to the Y," she says, "I am able to continue my education and work toward my dream" while knowing her child is in good hands.
Enrich your life and expand your kids' horizons by exploring all our child care options at YMCA locations in St. Louis, MO, and the surrounding southwestern Illinois area. To become a member and start taking advantage of all these great programs for you and your family, join your local Gateway Region YMCA today.