You are here
Community Programs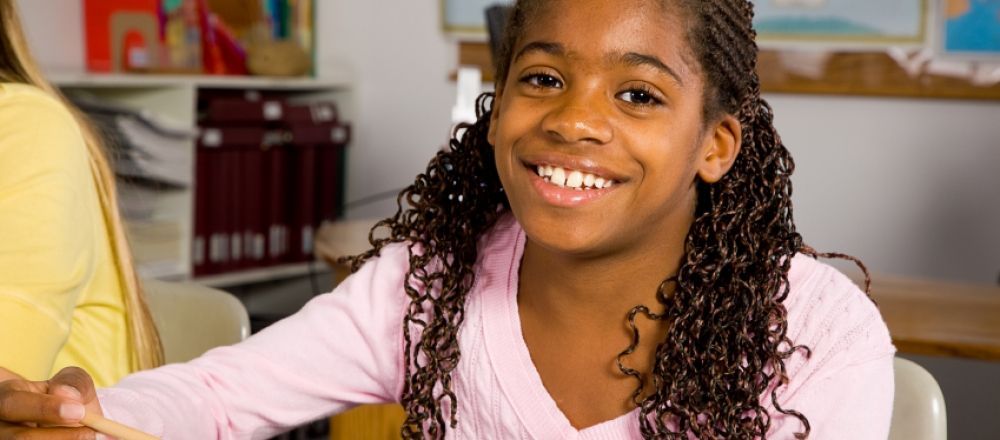 Here at our YMCA locations in the Gateway Region, nothing is more important to us than giving back to our community. In St. Louis, volunteer opportunities for youth are a big part of the YMCA's mission. Whether it's literacy programs, theater opportunities, group activities or mentoring, the Y offers you so many ways to get involved.
At YMCAs locations in St. Louis, MO, and across the surrounding southwestern Illinois region, we're dedicated to promoting our three core values through every program we provide. Here's how:
1. YOUTH DEVELOPMENT
A strong, healthy community starts with developing the confidence, understanding and capabilities of our youth — that's why the Y is dedicated to providing positive programs that promote leadership, learning, strong social development and constructive interaction. We instill important life skills in your kids through enriching programs, including:
Youth sports like soccer, softball, volleyball, gymnastics, basketball, flag football, baseball and more
Swim lessons in St. Louis, MO, and southwestern Illinois
Early childhood education programs
Sleepaway camps for older kids
Exciting summer day camps in all subject matters
2. HEALTHY LIVING
We live for health and wellness, and you should, too —in fact, we can do it together. At our Gateway YMCA locations in St. Louis, MO, and in Illinois, we help you prioritize your health every step of the way. With your membership, our healthy living, healthy eating and fitness programs and services include:
Free fitness center access and features, including our gymnasium, pool, basketball court and indoor track facilities
Aquatic fitness classes free of charge
Group exercise classes for free, including Yoga, Pilates, Piyo, Insanity, Zumba, BODYPUMP®, Cycling and more
Assistance monitoring blood pressure
Personal training programs on your own or in groups
Access to MyFitness features like free wellness and health consultations
Participation in special health programs such as the YMCA Diabetes Prevention Program and the LiveStrong® at the YMCA Program
Lower rates on Y paid programs and Y Weight Loss programs
3. SOCIAL RESPONSIBILITY
Our St. Louis, MO, and southwestern Illinois communities mean everything to us, and developing them further is our ultimate goal. We strive to achieve our dream of community development with the help of our donors and volunteers through the following programs:
Financial Assistance: Taking advantage of our life-changing opportunities shouldn't be limited to a certain income bracket — that's why we offer financial assistance programs to those who qualify, making it possible for anyone to benefit from our mission.
Community Development Programs: No matter your age, we encourage enrichment and education through our positive learning programs, providing opportunities for kids, teens and adults to reach further with their learning.
Inclusion Services: No matter your age, ability level, interests or individualized needs, our specialized services aim to ensure that anyone and everyone can experience the positive effects of all our programs. Volunteer as an Inclusion Services mentor to give back to the community!
The YMCA offers a number of community service opportunities in St. Louis. Here are some of our most exciting volunteer opportunities in St. Louis for high school students and others looking to do their part:
One of the most entertaining St. Louis volunteer opportunities for kids comes at the Chesterfield Community Theatre at the West County YMCA. Get involved in areas like costume and prop construction, publicity, rehearsal support, concessions and fundraising events. It's a great way for both kids and teens to become involved with the world of the theater.
The YMCA has so many group volunteer opportunities in St. Louis, MO, Youth and Teen Programs. These programs offer life skills, lots of fun, and endless opportunities to socialize and grow. Popular programs include Youth and Government, Climbing Above Conflict and Leaders Club.
Older volunteers can contribute by becoming part of the YMCA's community literacy program, where you can make a difference by helping youth and adults with reading, writing and language difficulties to improve their skills.
The YMCA places great value on its Early Learning Readiness programs, helping young children develop needed skills while they learn and play. Volunteers who can help the classroom facilitator allow the program to flow much more smoothly.
Volunteering with us offers so many rewards for both you and those you help. Take Dustin, for example — as one of our young volunteers, he has participated in the Y as a Teen Leader, Clubs President and Lifeguard, which contributed to his fantastic grades and bright future.
If you're not able to volunteer your time right now, doing what you can to support the Y is another great way to give back to the community. Your support helps us fund these community programs and other valuable programs like our International Programs and Y Scholars, which give college scholarships to deserving students.
We invite you and your family to participate, volunteer or contribute to any of our community programs in St. Louis, MO, and the Gateway Region. Thank you for your support!