You are here
Climbing Above Conflict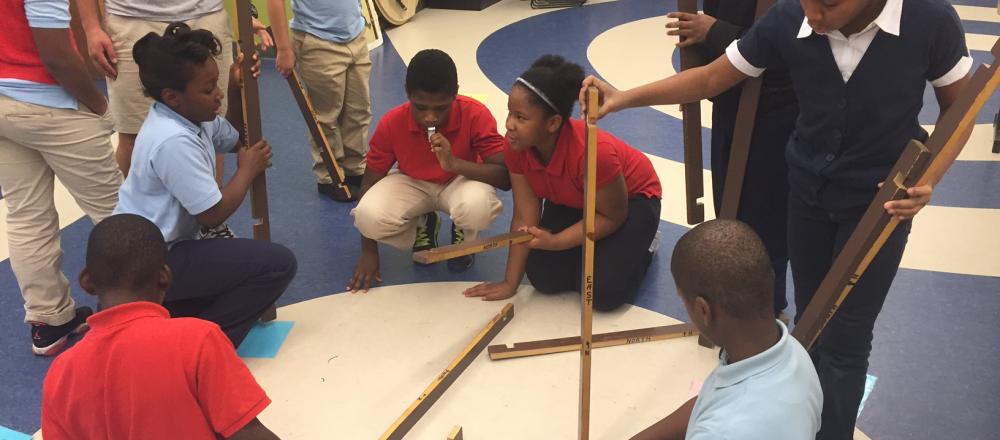 At the Y, we believe youth have something special – a sense of cooperation – and youth should have a chance to learn acceptable ways to resolve conflict. Climbing Above Conflict is a cooperative partnership between the Y and the Saint Louis Public Schools. The program works with children in third and fourth grades on non-violent conflict resolution skills. Kids learn to work together as a team, to support each other and to value their differences by participating in programs that challenge them to work together to solve problems.
Thanks in part to funding from the United Way, this program collaborates with eleven elementary schools in the city of St. Louis, including:
Ames VPA
Ashland
Cote Brilliante
Dunbar
Hancock
Jefferson
Lexington
Nance
Pamoja
Shenandoah
Washington Montessori
YMCA staff visits classrooms at these schools to engage the students in team building activities related to resolving conflict. Students enrolled in this program get to take field trips to the Monsanto Family YMCA and an overnight field trip to the YMCA Camp Lakewood. Throughout the summer we give 1 week of free scholarships to 10 qualifying students to YMCA Camp Lakewood.
Our Climbing Above Conflict Program helps young students improve classroom behavior, increase attendance and classroom participation, and improve academic performance.
For more information, please contact Edward Nichols at edward.nichols@gwrymca.org or 314.368.4646, ext. 231.