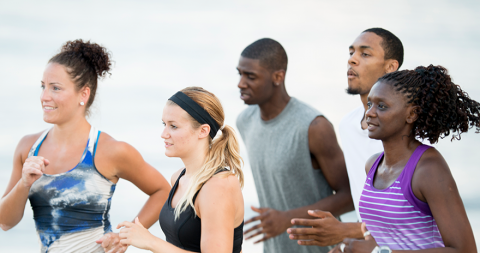 The Red9runners is a program for runners and run/walkers who are looking for a supportive group to share miles. Everyone is welcome, from runners just starting their journey to seasoned veterans looking to push to a new level. Whether you are new to running and just getting started, want to challenge yourself with a new distance, or work on speed to chase after a new PR, the Red9runners can assist you in achieving your running goals.
Cost
Y Members: FREE
Non-member: $35
Run Times
Mondays at 5:30 pm
Tuesdays at 5:30 am
Thursdays at 5:30 am
Saturdays at 7:30 am and 9:00 am
The group is led by Cheri Becker, an ACE Certified Personal Trainer, RRCA Certified Run Coach, and experienced runner with over 20 years of personal running experience. She has raced all distances and has completed over 50 marathon and longer distance races on both road and trail. Cheri has successfully coached hundreds of runners in distances from 5K to full, half, and ultra marathons.
For more info, call the CMT Y at 618-346-5600.