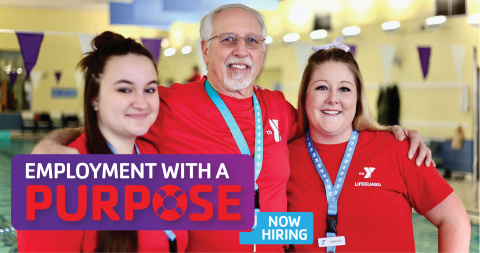 NOW HIRING Y LIFEGUARDS!
Our lifeguards ensure that our pools are a safe environment for everyone in and around the water. Enjoy benefits like:
• Flexible work hours.
• Be a part of a team.
• Strengthen your community and help others.
• Free Y membership.
• Gain valuable certification skills like CPR, First Aid & Oxygen.
• Plus, we'll certify you!


Current Lifeguard certification is preferred. Must be ages 16+. Questions about applying? Contact your local Aquatics Director. Find a location here.