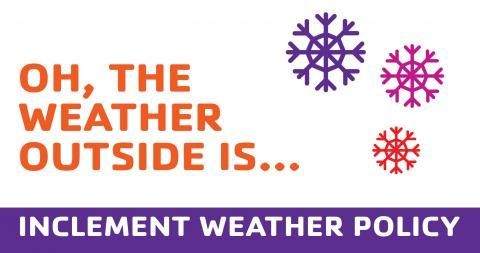 While every effort is made to help ensure we maintain regular schedules during inclement weather, if weather or road conditions are poor, we may adjust our hours of operation to ensure your safety and that of our staff.
In the event of inclement weather, the Four Rivers Family YMCA follows Washington School District's severe weather policy for YMCA Child Watch services. If Washington School District cancels or delays classes, Child Watch will not open until 9:00 am. We will try to offer classes dependent on instructor availability.
Please note that YMCA facilities like the pool, fitness center and gym typically remain open even when programs and classes are cancelled.
The best way to get the latest on any changes to operating hours is to check our YMCA branch web page for a red alert box, view our Facebook page or call us at (636) 239-5704.