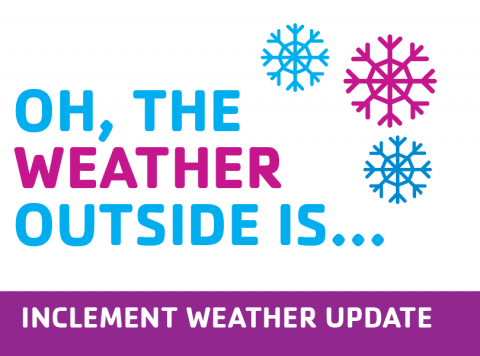 Our goal is to remain open during all normal business hours. On the occasion of inclement weather, when safety becomes a factor for our members, guests and staff, we will modify our hours of operation or close the branch completely.
In the event of inclement weather, hours of operation changes will be available on our mobile app - GATEWAY REGION YMCA, on our website (as a red alert at the top of the page) and on our facebook page.
Download the Android or Apple version of our mobile app.
To ensure you receive immediate notifications on class cancellations or early closures through our mobile app, please turn on notifications for our branch by following the below instructions.
After opening the app, select More at the bottom right

Select Preferences, the last option on the side bar

Select Notifications

Select our branch name. Slide each category button so that it's green.

Repeat the above steps for any additional branches you visit frequently.