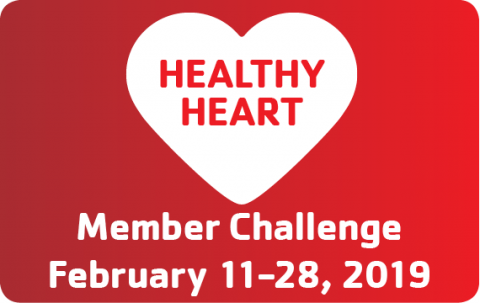 Healthy Heart
600 Minute Member Challenge
February 11–28, 2019
February is American Heart Month, and as a leading community-based organization dedicated to improving the nation's health, the Gateway Region YMCA challenges our members to be heart healthy.
Between February 11-28, complete 600 minutes (or challenge yourself for a goal of 1,200 minutes!) of activity at the Y.
Be sure to keep track of all 600-1,200 minutes, stop by the Welcome Center to find out how! Once you've reached your goal, let a Welcome Center staff member know and you'll be entered to win up to 3 months of membership!
Register online or visit our Welcome Center for more details.