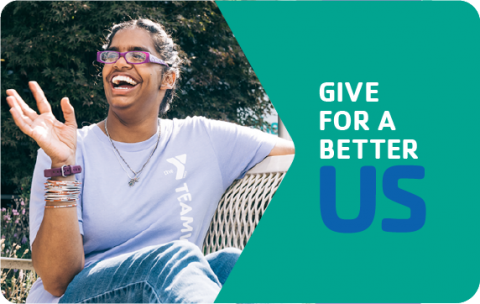 US IS EMPOWERING
The Y is now ... as it's always been ... a place of possibility and promise FOR ALL. Unfortunately, in times when the true power of "us" is unknown to many and our bonds are fraying, we must do even more to enhance our human connections. That's why the Y passionately focuses on strengthening communities.
GIVE For A Better Us
What if more people joined our cause? Imagine our community with...
More kids who have a safe place to go to learn, laugh and play.
More people who have the guidance and tools to improve their health.
More neighbors who access the support needed to create a brighter future.
The Y is a charity that needs your support. When you donate to the YMCA, you are creating opportunities that transform lives.
Click HERE to donate today!